Hiding any bias I might have to Étoile Isabel Marant (and Isabel Marant) is useless.
At this point it is clear: I (like many, many others) have a total dedication to Isabel Marant.
I'm totally not an Isabel Marant robot (well, I'm not an Isabel Marant robot most days). But I do sprinkle a lot of her clothes, accessories, shoes, and even those tote bags you get with a purchase into my day-to-day looks…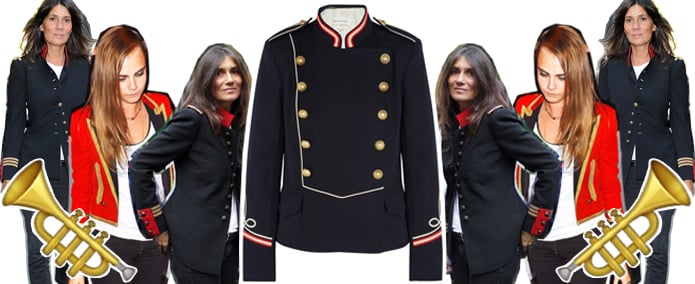 Now, this is totally unbiased, this new Étoile Isabel Marant naval inspired military jacket from net-a-porter, it is pretty much all I need in this world. That and maybe the 2016 Chanel mules… And if we're making a list, why not add a tall, dark, and handsome man? I'm getting carried away.
…