Rag and Bone got my attention after their DIY ad campaign. I was going through a massive Kings of Leon obsession and their Lily Aldridge campaign pulled me in. So carefree, real, and rock & roll. My dream vibe. A goop post (not so rock n' roll, but I trust Gwynny) confirmed their quality. I quickly ordered my first pair.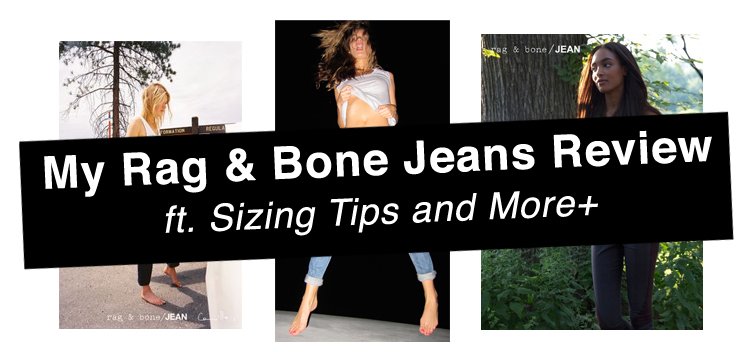 In five years, this denim brand has become my favourite. I've bought seven pairs of Rag & Bone jeans. Over the years, their sizing has changed and so have some of their materials.
For the sake of this review, I'm going to be talking about my two most recent pairs…
–Frayed Hem Skinny Jeans in Lucky Rouge (purchased in 2017, size 23, 69% cotton/29% polyester/2% polyurethane)
–Skinny Jeans in Coal (purchased in 2015, size 24, 98% cotton/2% polyurethane)
And I might also bring up my favourite pair…
–Skinny Jeans in Kensington (purchased in 2012, size 26, 98% cotton/2% polyurethane)
The composition details and years are important in this review. Mainly because they've changed a lot.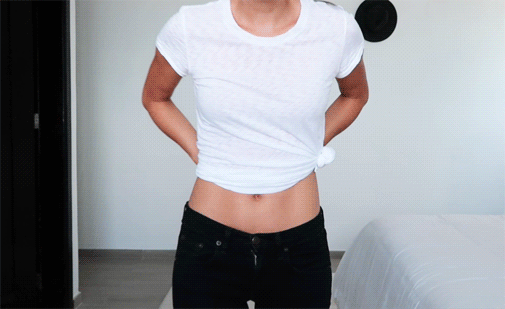 SIZING
Rag & Bone jeans used to fit true to size.
My first pair, the Kensingtons in 2012, were a size 26. Now, I take a size 24! With that said, they now run big. If you're buying these jeans on eBay, ask the seller what year they were originally purchased.
Note: I haven't lost any weight at all in the past 5 years. For reference, I'm a UK8-10 and FR36-38. In APC and Isabel Marant bottoms I take a FR38. I'm also 5'5.75 and weigh 111-113lbs.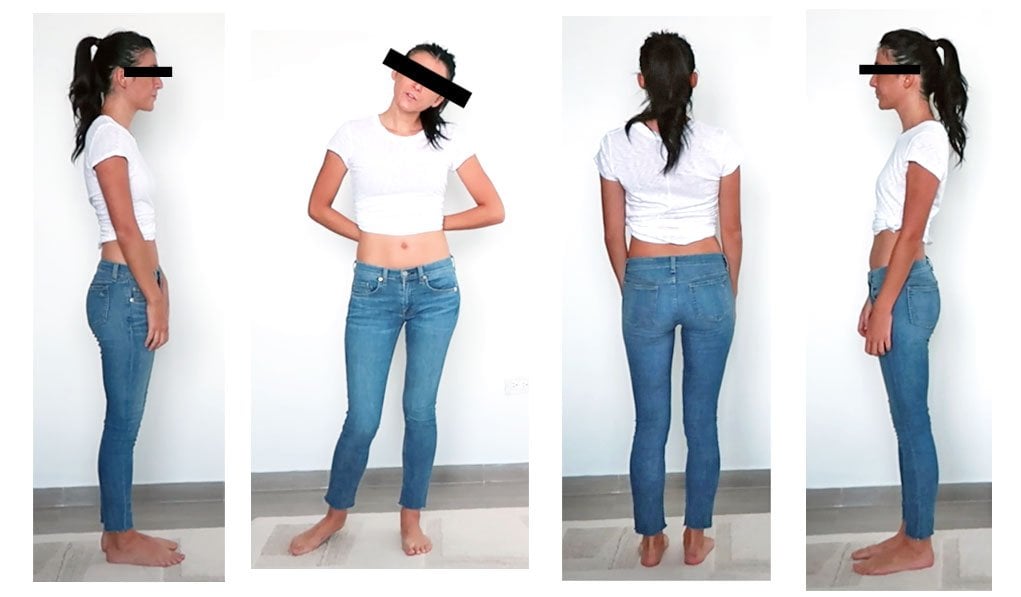 These jeans, the "Frayed Hem Skinny Jeans" fit basically perfectly in a size 23. They're 69% cotton/29% polyester/2% polyurethane, so they're stretchier. They're basically leggings, despite being called "skinny jeans." I don't like that, just call them leggings! Compare that to Rag & Bone's regular "skinny jeans"…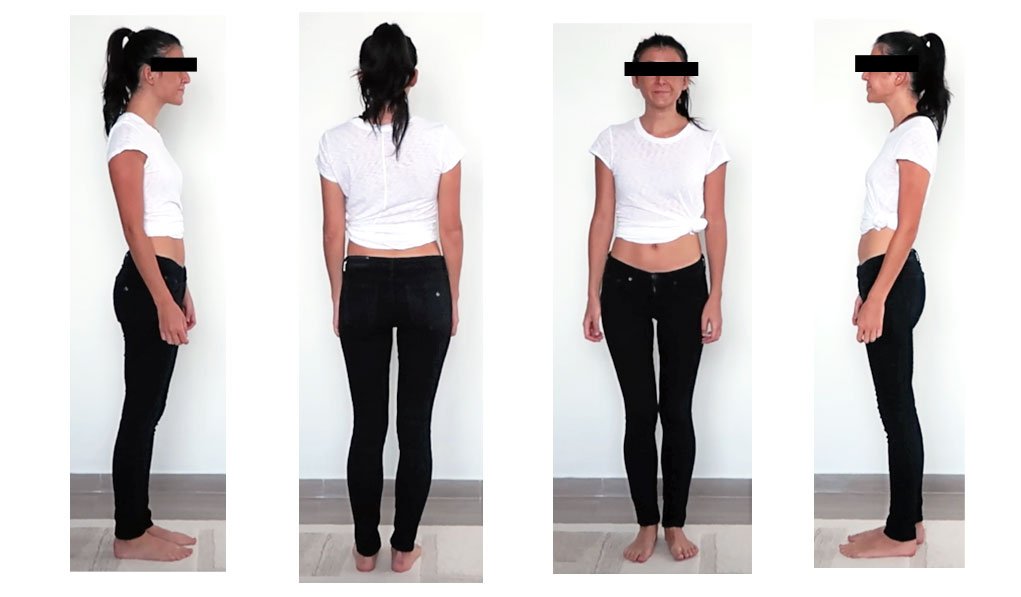 Above you can see that these jeans are tight in 24. They verge on being too tight even. They are made from 98% cotton and 2% polyurethane — different from the above pair. A size up for these ones was a pinch too loose on me though. Also, I had to get these hemmed otherwise they were way too bunchy.
Take note what they're made of when you order them online. It will make a slight difference how they fit.
If you're curious, this is how my old pair that I've worn countless times since 2012 have held up and look vs. their newer pairs…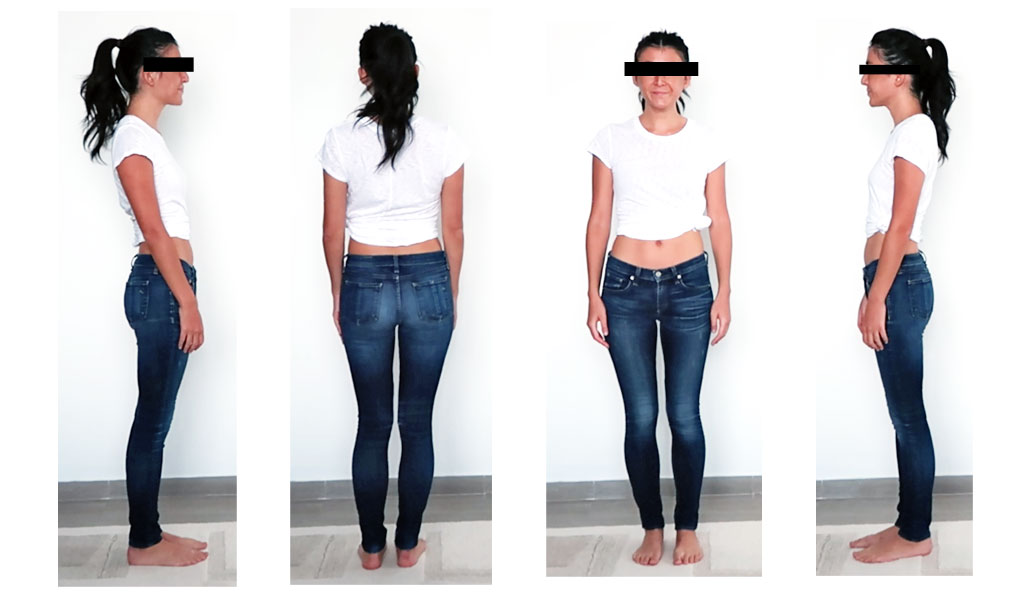 You can see that they fit perfectly, despite being 2 sizes bigger (size 26) and made from the same material as the 2015 "skinny jeans." I have also not had them hemmed. Why would they change their sizing? I have no idea…
NOTE: In all of these sizing pictures, I'm wearing my favourite Rag & Bone white t-shirt. Nothing beats a good pima cotton t-shirt like theirs. Please also note that I have a new found respect for denim models and photo editors. 1- My legs look so short in the first photo set 2- I can't get consistent lighting in my room, sorry!
Note: Rag & Bone jeans are available on Shopbop where you can take 15% off your first order and receive free shipping & returns. Free shipping even applies to international orders.
QUALITY/DURABILITY
I've had my very first pair of Rag & Bone skinny jeans since October 2012.
I wore them through a Hurricane Sandy cleanup in Far Rockaway (where I was shovelling a lot), I've worn them while a cat kneaded her paws/claws onto my lap (apparently a sign of affection?), and basically every other (socially acceptable) day for three years straight — I'm not wearing them as often because I live in a permanent summer. I do wear them on every single flight I take though, they're so comfortable!
They get washed maybe once every three weeks — cold water and low heat tumble dry…
… and they are only now starting to show the smallest sign of wear on the knee bend hem.
If that's not durable and quality, I have no idea what is.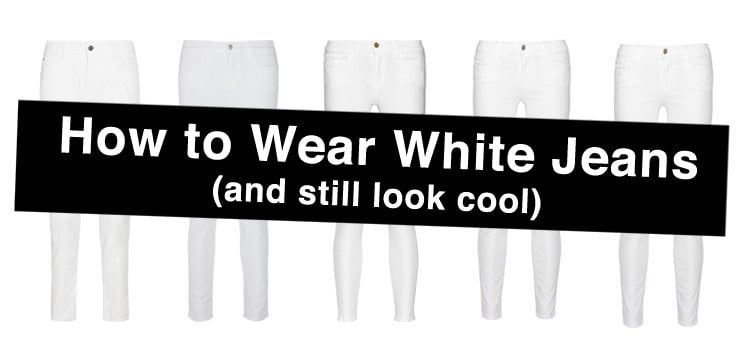 PROS & CONS
PROS:
-Ridiculously comfortable: Even the pairs that are 98% cotton are extremely soft and long-haul flight friendly.
-Quality denim: These jeans hold up to countless strenuous wears.
-Don't shrink in the dryer or stretch out: I've tried multiple times with pairs that I ordered and are too big on me.
CONS
-Dodgy sizing: I don't understand why/how their sizing has changed so much.
-You might accidentally buy denim leggings: It has happened to me twice now. They were labeled as skinny jeans, but are definitely more leggings than jeans (the above "frayed hem" pair and another un-photographed pair that have faux-pockets).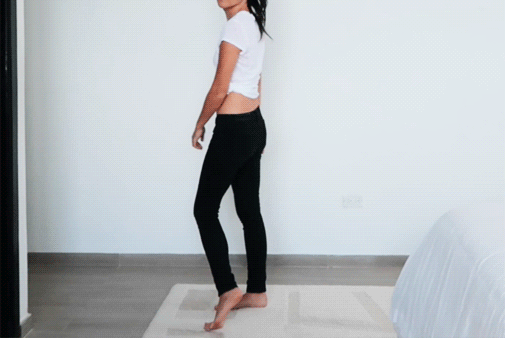 Old versus new and hit or miss sizing, Rag & Bone jeans maintain their quality and style throughout the years. I'll keep wearing these jeans until they're ragged! 😉
Available from $185 USD+ on Rag-Bone.com, these jeans are worth the heftier price tag… as long as you don't accidentally buy leggings!👖
I use affiliate links, but I would still recommend Rag & Bone jeans even if I didn't!
PRO TIPS:
-Try them on before you purchase, their sizing is all over the place.
-Underwear lines will show in these jeans. If you don't feel like wearing appropriate underpinnings, I have found that inserting an index card (folded in half) into your back pockets will hide any lines.
-Rag & Bone has a few different sales throughout the year (on everything). Sign up for their mailing list to find out when because they aren't just around the usual times.
You Might Also Be Interested In…