Note: If you aren't only looking for the Ozzie, you can find ALL of my Réalisation Par dress reviews here.
Those cool girls on Instagram have one thing in common (other than their perfectly tousled hair and enviably clear skin), their Réalisation Par dresses.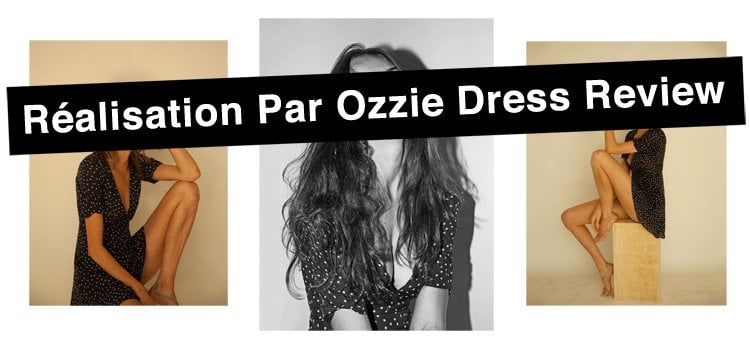 I wanted in on this 100% silk dreamy dress, so I ordered my Ozzie in navy star.
I should have done some research about how Réalisation Par dresses fit before I bought it… because I definitely ordered my wrong size.
Let's start with the positives…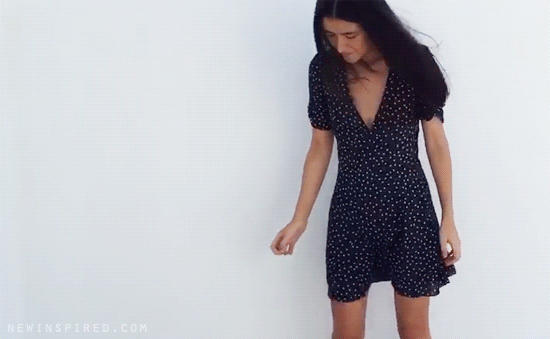 What I Love About Réalisation Par's Ozzie Dress
100% Silk: The best nighttime material. It's super hard to find cool dresses that are made out of 100% silk, most brands use synthetic or semi-synthetic fibres.
Star Print: A perfect subtle print.
Fluidity of the Dress: There is no dress that moves as well as the Ozzie. It was basically made for a late night dance party… or if you're me, a late night leaning on a wall wondering how far the nearest taxi home is.
Floaty Skirt: I love how floaty the bottom part of the Ozzie dress. Legs always look longer and slimmer in a fluid skirt.
The Réalisation Par Women are Geniuses: They've (seemingly) taken two Kate Moss Topshop 2007/2008 designs, created new prints, and made them out of silk.
Here's a closer examination of the comparison if you're curious — if not scroll down for my size and fit tips…

The power of Kate Moss is that her style & clothes are always relevant… even she got inspired by it for her Equipment collection! Réalisation Par's dresses aren't strictly inspired by Kate Moss Topshop. They have other original and equally cool designs available.
What I Don't Like About Réalisation Par's Ozzie
It's Low
(… but only because I ordered the wrong size.)
It's so low that you can't wear a bra with this dress.
As a result, I look very flat in this dress. I've tried my favourite shapers from Fashion Forms, but you can easily see them.
It's not the biggest problem and it's only an issue because I ordered the wrong size. Which brings me to Réalisation Par Ozzie dress sizing…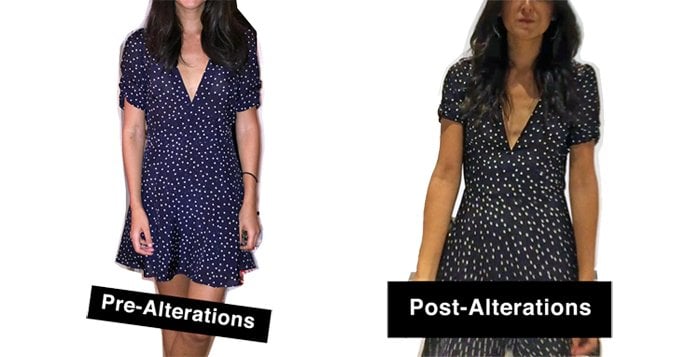 Réalisation Par Ozzie Sizing
Réalisation Par's Ozzie dress fits big.
I'm 5'5.75 and 111-113 lbs.
I take a UK 8-10 or a FR 36-38 (36 in Jeanne Damas' Rouje) and my Reformation dress is a US 2.
This Ozzie is a size SMALL. Big mistake, literally, it was too big. Like way too big. When I got the dress tailored it began to feel better… but it still didn't fix how long the dress is or how low it is.
Looking for Something Similar, but Different?
Réalisation Par suggests that if you're in between sizes to size down in the Ozzie dress. I hadn't read any reviews and to be honest, I just didn't trust their suggestion.
Trust me and heavily consider sizing down if you're between sizes for this dress.
My new Poison Ivy Ozzie, in my correct size (XS), fits & feels so much better. It's no longer too low and it's no longer too big. Because it's tighter, I don't need to worry about the bra issue because it pushes things up naturally. You can find my full XS Ozzie review here to compare the fit, look, and size.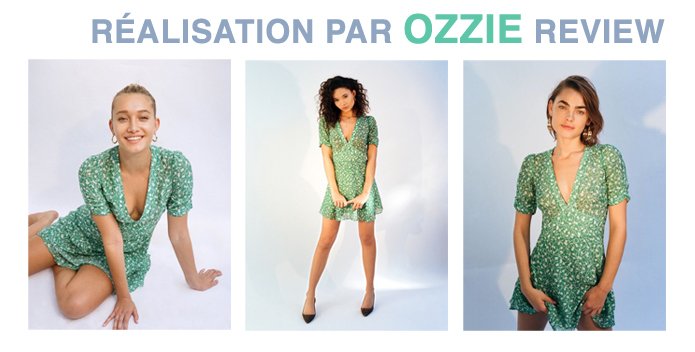 When you get the right size, there are no cons.
The Ozzie just feels cool — temperature and vibe wise.
Réalisation Par's prints, cuts and luxe materials are too good to pass up for fear of wrong size or nip-slips. I feel like a cool girl in it, even just for one night.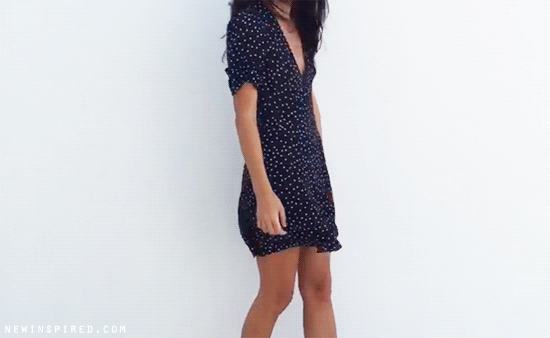 An effortless dress that takes you from a dive bar to a cocktail bar all in one night… What more could you ask for?
Do you have any Réalisation Par dresses? How do you like them?
Feel free to ask me anything about this dress in the comments below.
The Ozzie dress is available from Réalisation Par's site for $170 USD.
Sometimes Réalisation Par dresses are listed on The Real Real.
You can get $25 off your first purchase with my referral code and save money and the environment by buying it secondhand.
(This is an affiliate link, but I've shopped with the Real Real many times and would recommend them even if it wasn't.)
---
---
MORE RÉALISATION PAR REVIEWS…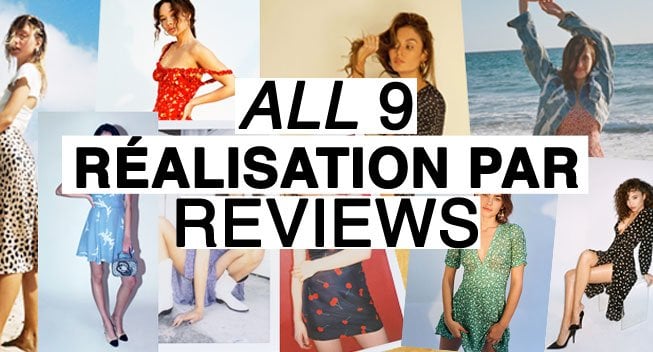 TIPS
-Réalisation Par return process can be a bit time intensive, here's what to expect.
-They do flash sales around 3 or 4 times a year, it could be worth it to wait, but Réalisation Par dresses are worth it full price. You can find out when they're on via their mailing list or Instagram.
Réalisation Par Ozzie Dress
Adaptability

Comfort

Durability
Details
Adaptability:
Basically you can wear it anywhere… A dive bar, a "chic" bar, or anywhere else you might go, this dress just fits in.
Comfort:
I'm giving it 3.75 stars because of the problems I have with the bust. I get nervous about nip slips and I'm not totally convinced that it isn't see through. So my comfort goes down in this dress…
Durability:
The zipper is great, silk quality is wonderful, it is a very well-made dress.