Rouje's Gabin dress, i.e. the dress that always sells out.
You've seen this dress before… or you've at least seen one of its many dupes.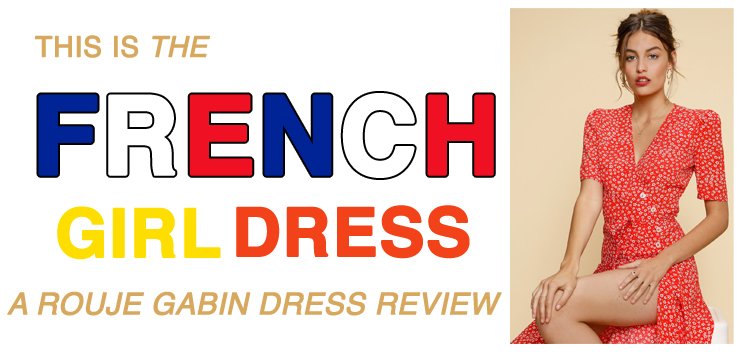 With its five buttons running down the front and a tie closure, the Gabin has been copied many, many, many times since it came out two years ago.
… but the original is so much better than any replica.
…