We know the history of espadrille shoes and what makes them so amazing.
We know the best pair of espadrilles to possibly ever buy.
But what we don't know?…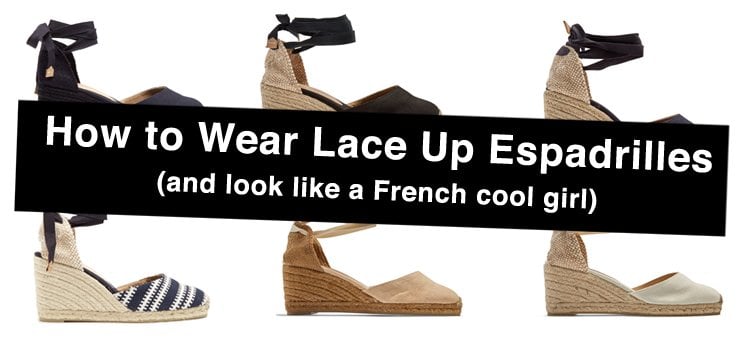 "How to wear lace up espadrilles (and look like a French girl at the same time)?"
Alexa Chung, Jeanne Damas, and a slew of French Instagram it-girls have made espadrilles the it-summer shoe because of how they wear them.
…