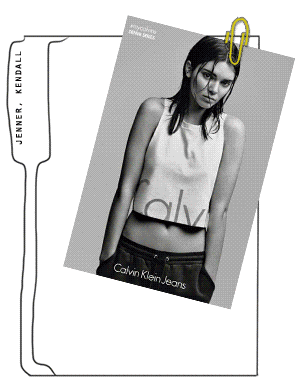 Name: Kendall Jenner
DOB: 03/11/1995
Instagram: @kendalljenner
Location: Los Angeles
Seems to Favor: Givenchy, Sally Lapointe, MOTHER denim, Balmain, H&M, and Balmain x H&M
She Says: "Jeans, pumps, and a cool graphic tee." – her favorite off-duty look in conversation with H&M
Style Summary: Mid-2010's L.A. cool with a strong Parisian runway sense
I was going to start this with by talking about my love for Keeping Up With the Kardashians, but I won't bore you… TLDR: I'm new to the show, but week after week I tune in just for the clothes. And sometimes the drama.
Of course seeing Spike Jonze shoot the music video for one of my favorite Kanye songs boosted my own personal ratings for the show; but the style got me to stay.
One of them in particular: Kendall Jenner.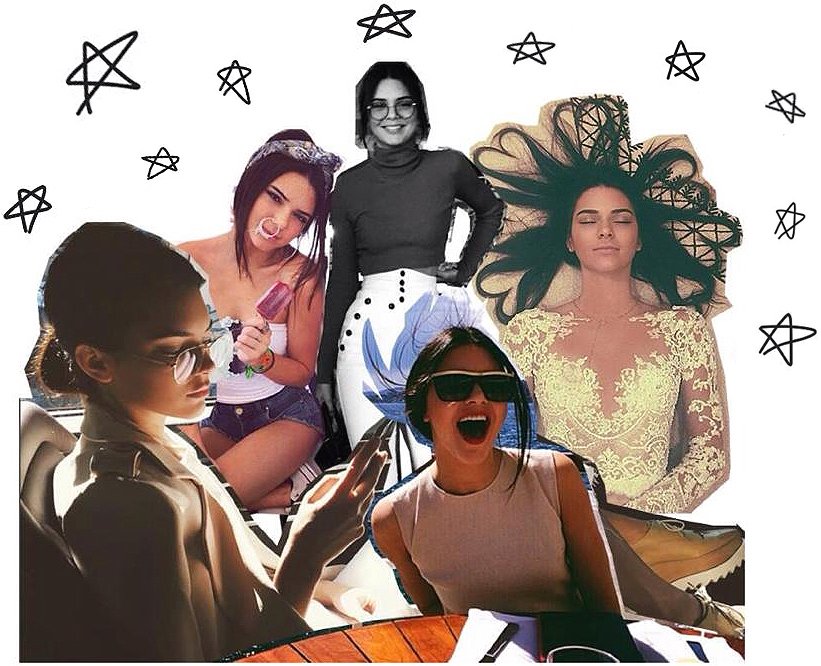 Kendall brings a Silverlake cool to Beverly Hills (and the runway). Always polished, Kendall pulls off high-waisted denim and crop tops without making it look totally ridiculous. It's tastefully risqué.
In a #squad filled with young models, singers, and actors, Kendall stands out with her low-key pulled together L.A. look. Maybe it's because it's how we know her on the show, instantly likeable, down to earth, and even slightly shy.
The eldest Jenner/Kardashian has quickly become fashion's model of the moment. Naysayers can cry nepotism, but if she didn't have something, she wouldn't stay for seasons and seasons of Fashion Weeks. Not to mention, Karl Lagerfeld gave her the kiss of approval and Emmanuelle Alt put her on the coveted cover of Vogue Paris' 95th anniversary issue, so clearly she has something.
When the cameras aren't rolling and she isn't shooting for high-fashion magazines, this is apparent to all of us through her Instagram. Little snapshots into Kendal Jenner's well-styled off-duty life where she cruises in her 1950's seafoam green Corvette and shines in her refined tan suede fringe jackets, high-waisted Isabel Marant pants, and more crop tops.
If fashion ever needs another reality show, please make it one about Kendall Jenner…
And know that I am available to PA ?.