Honestly, after those Italic flats, I'm so over DTC brands.
They're never quite as good as they claim to be.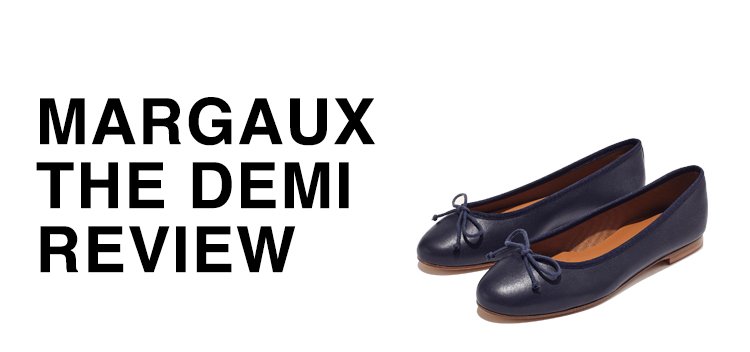 … but every now and then, Margaux has crossed my web browsing.

My close friend, Cassandra, keeps talking about them too (is Google reading my iMessages? (jk, I know they're end-to-end encrypted… or are they??)).
With my Ballet Flat Breakdown in full swing, I broke down to Cass' pleas and decided to finally review Margaux's Demi Flats.
For $168 USD, is Margaux just another DTC brand that's peddling glue-laden flats though?
Margaux Shoes REVIEW
Margaux Demi Flats SIZING
For comparison, my other shoe sizes run:
-Adidas Stan Smiths, US 8
–Chanel Shoes, FR 39
–Christian Louboutin, IT/EU 39.5
–Golden Goose, IT/EU 39
–Hermès, FR 39
–Isabel Marant, FR 39
-Nikes, US 8.5
–Repetto, FR 39.5-40
My ivory Margaux Demi Flats are a size 38.5 in medium width.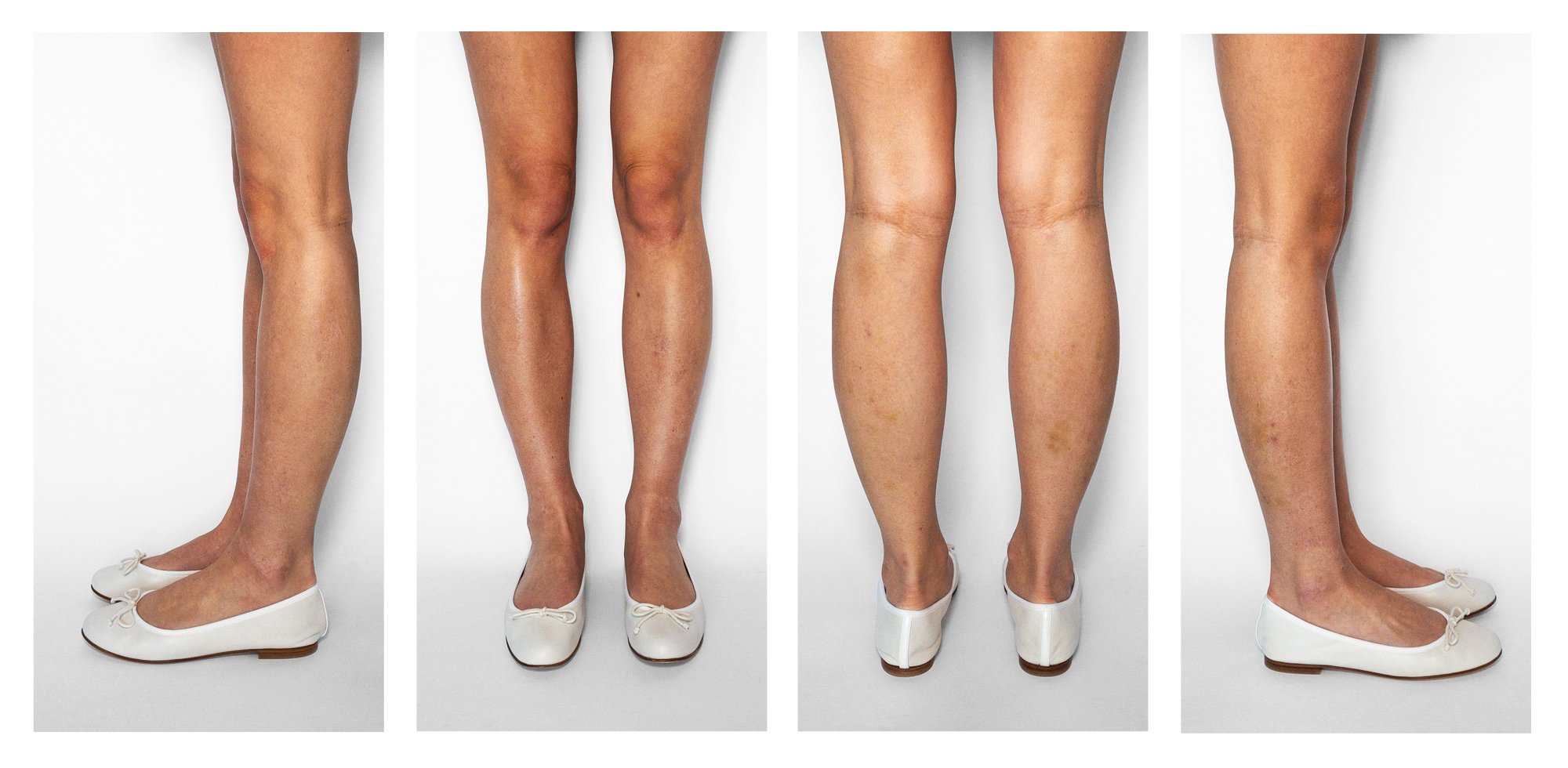 Margaux's flats are EU sizing (I didn't read that before I ordered, but and they do clearly state that on their website).
They are definitely a tighter fit.
… so tight that I undid the bow on my slightly bigger foot to make it more comfortable — while it kinda worked, I can't get the bow perfect again.
The back of the ballet flat digs into my right achilles tendon and resulted in a blister.
In 38.5, these shoes are very tight and uncomfortable after a sodium-heavy udon soup kinda dinner.
After wearing them consistently for ~2 hours a week, they have moderately stretched and no longer totally hurt… although, I do need a shoe horn to put them on properly.
However, I was impressed by their quality, so I ordered another pair of Demi Flats, in Navy, in a size 39 and medium width (again).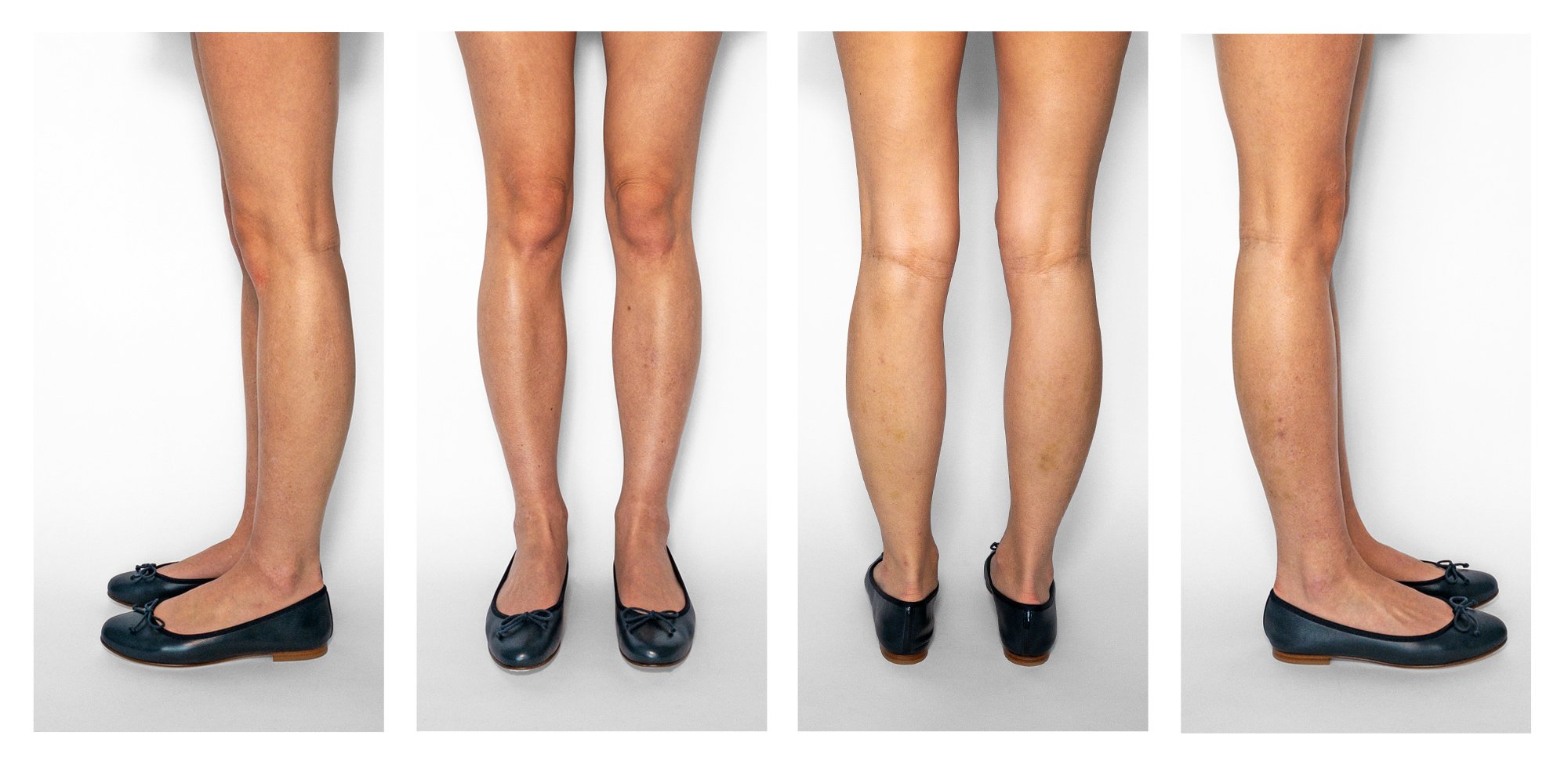 In just half a size up, these ballet flats are a much better fit.
Despite the larger size, the backs still slightly dig into my heel-area — I think it's because the flats are cut so low (and my feet haven't been in "real" shoes in a long time).
Margaux's Demi Flats have 5mm of plush foam padding and when you first slip 'em on, it's an unfamiliar feeling for ballet flats and a little disconcerting — like, only running shoes have padded insoles.
They're supremely comfortable though.
The 39 are a pinch too big on my left slimmer foot, but perfect on my larger right foot.
TLDR: If your two feet are also moderately different sizes, I'd recommend deciding if you're OK with the pain from a tighter shoe (knowing they'll stretch a bit) or if you'd rather be comfortable right out the gate (the bigger pair have not stretched out at all).
---
Ballet Flat Breakdown
Let's put Margaux's the Demi ballet flats to a "pseudo-scientific lab report" analysis!
For the sake of fun, this ballet flat quality series is called the "Ballet Flat Breakdown," because I'm gonna breakdown everything you would wanna know about these ballet flats.
Note: These are my opinions, yours could differ.
1- Heel Height
1.5 cm.
2-Soles
Leather with a wooden base.
… quite similar to Chanel's.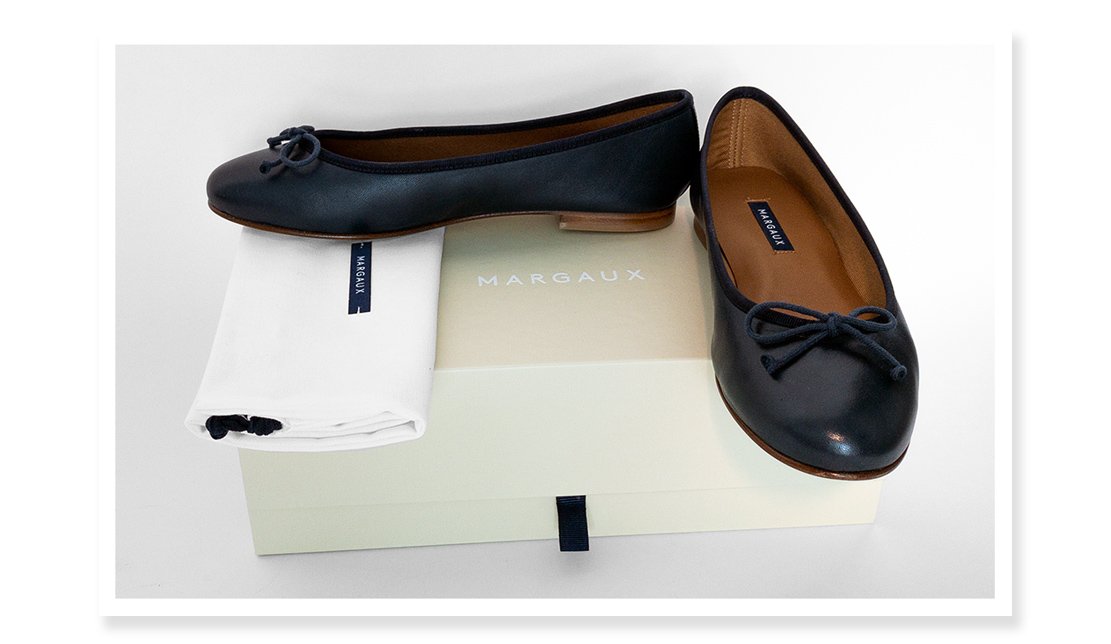 3-Adjustable Bow
Yes!
The Demi's bow allows you to adjust the elastic opening.
Tip: Undo & retie both so that they look equally undone.
4-Toe Cleavage
Just a hint of cleavage, that's mostly hidden by the bow.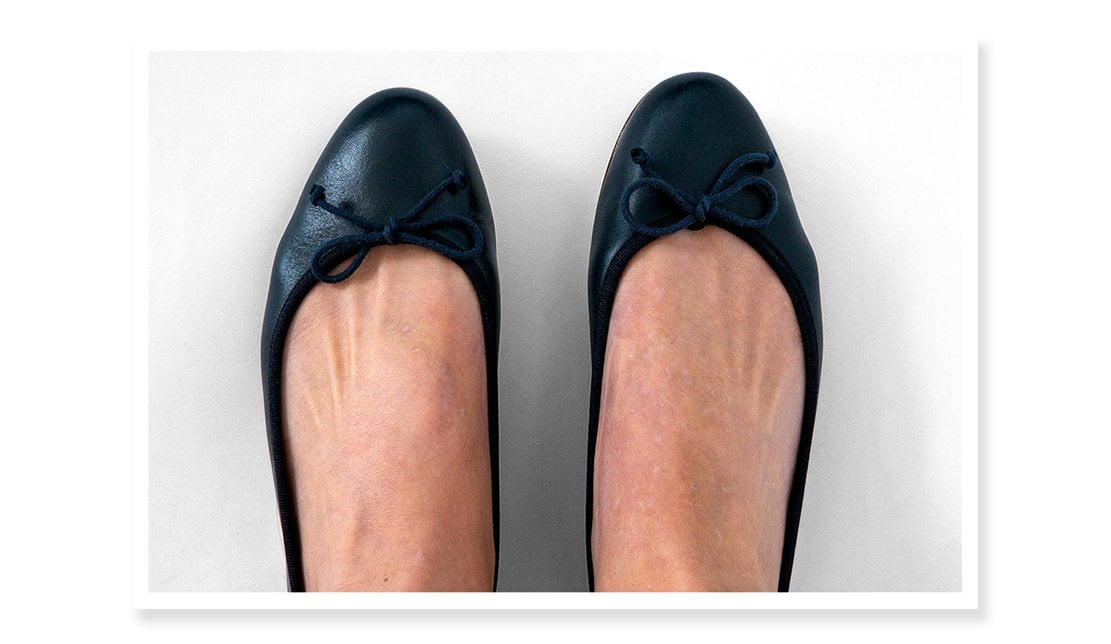 The toe cleavage is similar to Repetto's, while the toe shape (almond) reminds me entirely of Chanel ballet flats, tbh.
5- Are Margaux Shoes Comfortable or Not?
In your right size (for me that's a 39), these shoes are sublimely comfortable.
Some folks say that Repetto Cendrillon flats feel like your foot is basically right on the ground, but in Margaux Demi Flats, your feet feel raised, cushioned, and supported.
It feels weird at first, but the light padding adds an extra spring to your step.
Here's how they look on…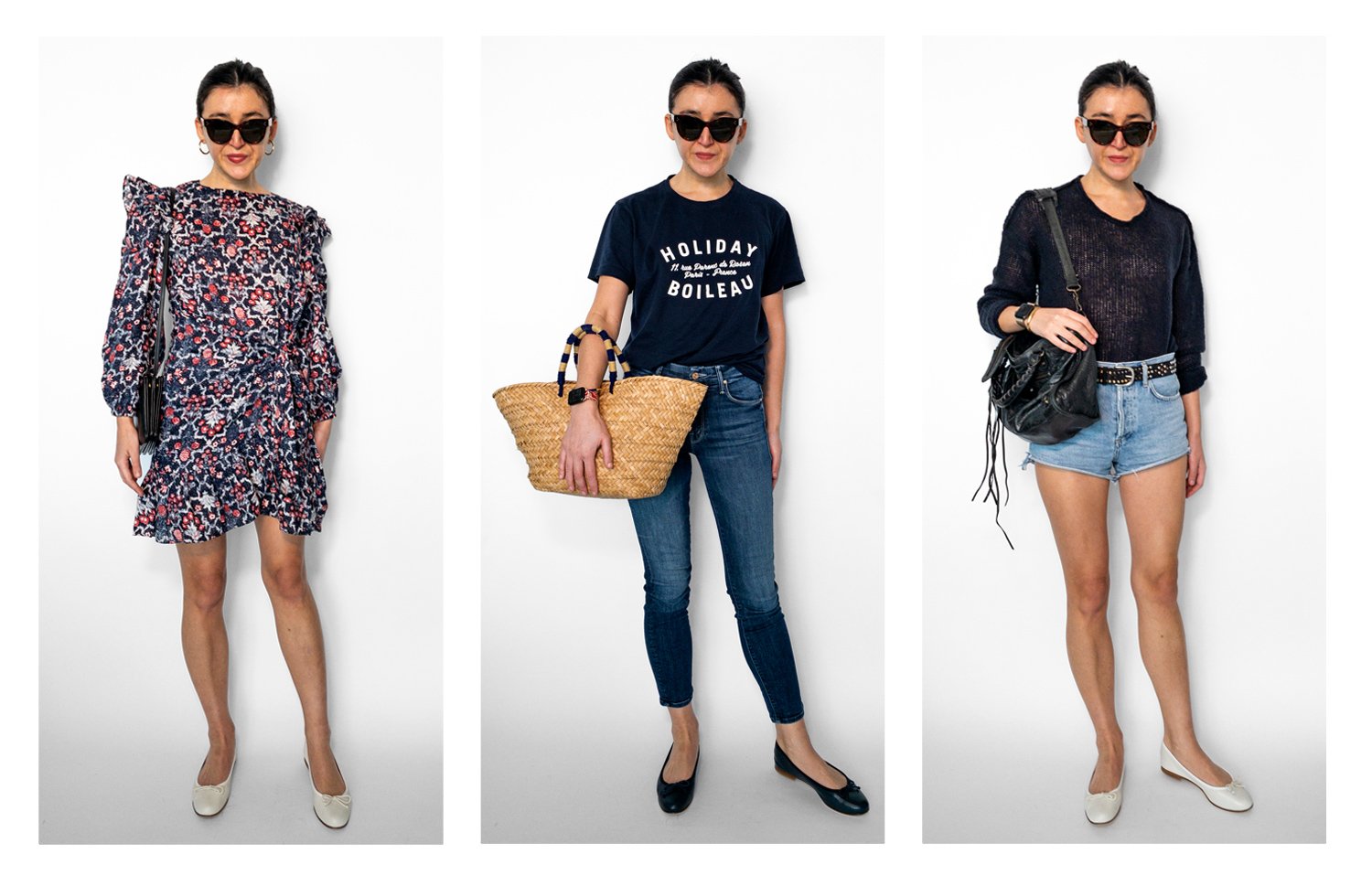 Left to Right: Isabel Marant Étoile Telicia dress with Jennifer Fisher x Goop hoops and a Celine Small Trio; MOTHER jeans with a Holiday t-shirt, Aurelie Bidermann bangle, Apple Watch with a Tory Burch bandana band, and a Kayu straw bag; AGOLDE Parker shorts with a James Perse open-knit sweater, Isabel Marant Devis belt, Jennifer Fisher bangle, Apple Watch with an Apple milanese band, and a Balenciaga Motorcycle bag.
---
PROS & CONS
Pros
–Cushion: If you have a job where you need to be on your feet all day, you'll love the padded insoles… if you don't, you'll still love it.
–Well designed: Apart from digging into my achilles tendon, Margaux's ballet flats are so well thought out. From the soft Napa leather to the cushion insole and the adjustable opening, they've thought through all the little details.
–Carbon offset add-on: I love that they offer to add $1 for a Carbon offset. After you check out, you'll receive an email from CarbonClick that details what that $1 is being used for.
–No box: Currently Margaux is testing eco-packaging, so my Ivory pair of Margaux flats came without a box (but the navy pair did). It was simply packaged in a sleek dustbag that had 2 spaces for each shoe in it.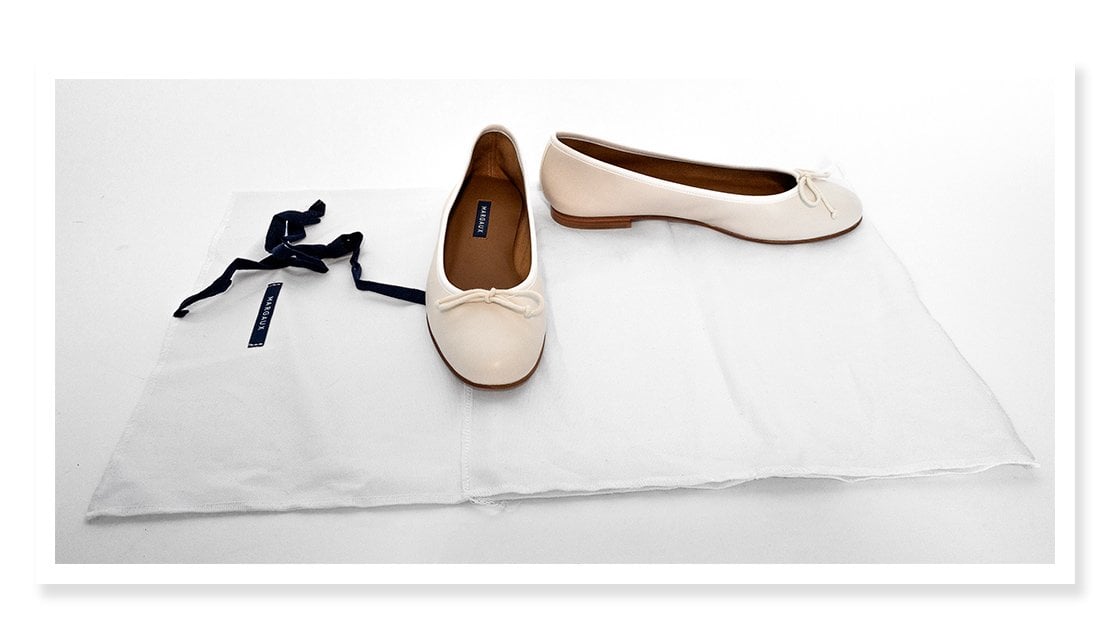 –Made in Spain: Unlike other brands in the Ballet Flat Breakdown, Margaux's are made in Spain… a country that's also known for it's excellent leather & manufacturing.
… I'd also add that both pairs of my Margaux flats do not have any glue on them, but that'd feel kinda salty.
Cons
–Undoing the bow: It's basically impossible to make it look as perfectly tied again.
… I'd also add that the bow is kind of like a slightly thicker cord and a thinner piece of material (like Repetto's) could look more elegant, but that'd just be splitting strings hairs.
---
Margaux Demi Flats exceeded all of my expectations.
They are so well done.
The soles and toe shape are similar to Chanel ballet flats.
… while the soft Napa leather reminds me of Repetto.
If you're like Cass and me and are looking for a ballet flat that won't break your budget, this is it.
Margaux's the Demi Flat is available from margauxny.com from $168 USD and you can take 10% off your first order by signing up for their e-mails.
Note: Margaux did not send me any products to review or approached me in any way shape or form… I purchased both of these flats with my own money and these are my own un-biased thoughts. I joined their affiliate program after I fell in love with their shoes and felt comfortable recommending them to you. If you make a purchase using one of my links, I may make a commission. Affiliate commissions are used to purchase new items to honestly & thoroughly review. If you found this review helpful, consider using them to support newinspired.
---
---
You might also be interested in…