Empty beaches, lapping waves, rustling palms, salty hair, starry skies…
Living in an endless summer is amazing, I won't lie.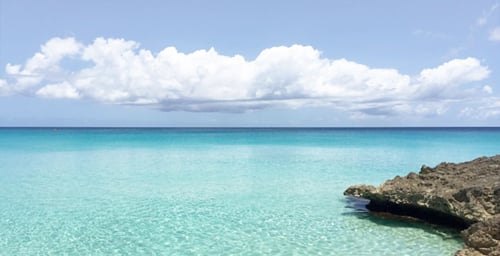 The only thing that lacks on the island and Panama is shopping.
It is basically non-existant in the Caribbean (except in Barbados and St. Barths). In Panama it's relatively hit or miss.
These days I'm essentially 99.99% all online shopping.
I research everything before I order anything. But sometimes online fashion reviews aren't totally encompassing. Sometimes, most times, the reviews I find lack the details I need. So I have to take a leap of faith and just hit the checkout.
So, here's the part of my ~blog~ where I review my new summer purchases and answer all the questions that I had before ordering. Because sometimes you just don't know how something will fit or actually look.
Fit, sizing, measurements… Hopefully these reviews can help you before you place your order.
I try to cover all the bases in these summer wardrobe reviews.
Please drop me a line if you have any questions at all — I'm always happy to help and talk shop(ping)! Honestly, I love talking about clothes and I could do it all day!
(Note: A lot of my purchases are inspired by my favorite celebrities' summer style! So don't be surprised if you recognize them ?.)


Accessories
Céline Audrey and Céline Caty Sunglasses
Equipment x Kate Moss Bria Scarf
Bathing Suits
Acacia Swimwear
Mikoh Hermosa Top
Mikoh Swimwear
Bottoms
A.P.C. Denim Mini Skirt
GRLFRND Eva Denim Skirt
One Teaspoon Bandit Shorts
Dresses
Equipment x Kate Moss Jessa Slip Dress
Isabel Marant Dress from The Real Real
Réalisation Par Christy Dress
Réalisation Par Ozzie Dress
Shoes
Castañer Espadrilles
Chanel Ballet Flats
Chanel Cuba Mules
Chanel Slingbacks
Isabel Marant Dicker Boots
K. Jacques Epicure Sandals
Manolo Blahnik BBs
Tops
Bella Freud Jumpers
Isabel Marant Top from The Real Real
Rag & Bone T-Shirts
The Reformation T-Shirts