When I first saw One Teaspoon Bandit shorts, my first thought wasn't actually a thought. It was a noise. A groan.
Really, these are so trendy, high-waisted, torn, why the hell did my sister buy them?
Out of curiosity, I tried them on…
My groan turned to a sigh.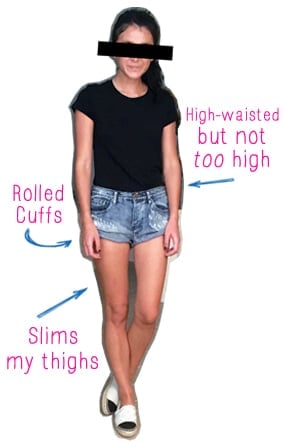 They slimmed my legs.
They didn't come up TOO high.
They felt like the most supportive, roomy, and comfy pair of denim shorts in the world.
… they were perfect.
Just like that One Teaspoon Bandits shorts had stolen my heart.
Jamie Blakey has made the perfect denim shorts for the summer. Somehow she just KNOWS how to cut a pair of denim shorts that make your legs look longer than ever AND how to make you feel SO comfortable.
I could stop this review of Bandit shorts right because here that's really all there is to know…
1- They make your legs look long
2- They're the most comfortable shorts you will ever wear
One Teaspoon shorts' sizing is amazing. They are cut big. Which means lots of space to get comfortable in. Nothing pinching into your stomach or thighs, just lots of wiggle room. I take a size 25 in them, so they become a BIT high-waisted, and it is just perfect. For reference I generally take a size 25/26 in Rag & Bone jeans, a UK10 in Kate Moss Topshop bottoms, and a FR38 for Isabel Marant and APC bottoms.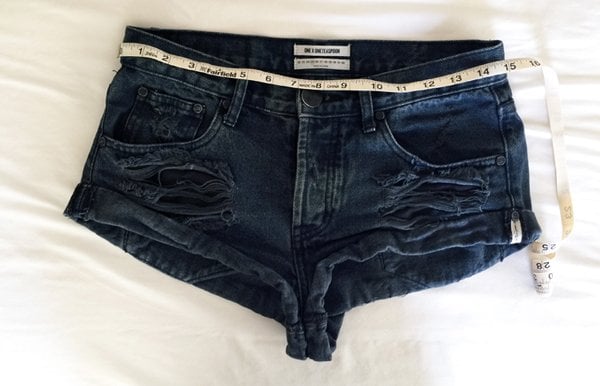 I have two pairs of these shorts, the "Fox Black Bandits" and the Bandit shorts in "Cobaine." I'm normally not a torn denim fan, but for Bandits I make a massive exception. I love the black Fox Bandits more because the distressed part is less obvious. I don't love how the "Cobaine" ones are kind of distressed, but not really distressed. I'm going to DIY around (read: sandpaper them) and see what I can do.
Still, they're the ultimate pair of denim shorts for the summer. Bum around in them (actually, your bum might hang out (only a tasteful amount though!)) with a white tshirt and flip flops, or dress them up with some espadrilles and silk. These denim shorts go the distance.
Leave it to a summer friendly Aussie to figure out how to get the most leg and comfort out of a pair of denim shorts.
I use affiliate links, but even if I didn't, I would still recommend these shorts!
Need Outfit Inspo? Here's How I Wear My Bandits…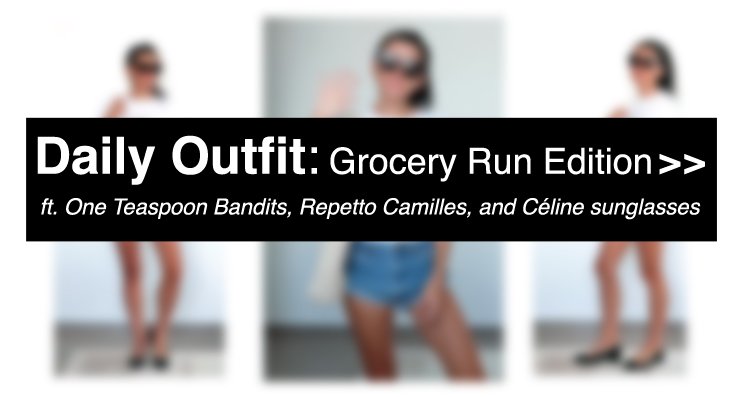 You might also be interested in…