The Canadian dollar is at a 13 year low. Now, I barely passed economics in college. In fact I had to take three economics classes and each time I passed by the saving grace of a bell curve. I have no idea what anything financial means. All I know is that 1 Canadian dollar is equal to .70 American. Or 1 American dollar is equal to 1.42 Canadian. Kind of insane.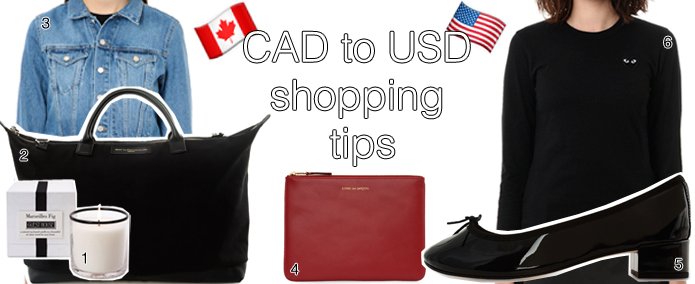 With the position of the dollar, now is the time to shop in Canada. And what better place to start than at Canada's coolest store, Gravity Pope?
With a store in Calgary, Alberta and another in Toronto, Ontario, Gravity Pope has one of the best selections. Also, their sales clerks are super down to earth and not-fussy (unlike some other Toronto boutiques). My second day in Toronto and I stumbled into Gravity Pope searching for Diptyque candles. The sales clerk let me know they only had Cire Trudon, but he then went out of his way to look up Toronto-based Diptyque retailers on his computer. He didn't try to hard sell me another brand that they carry, he actually helped me find where I can get my kind. Gravity Pope forever gets points for that.
The biggest tip here? Shop for basics that won't go on sale.
Below are my six top picks for stretching your Canadian dollar the most…
Lafco NY Candle, in Guest House, $75 CAD/$53 USD (save $7 from normal USD price)
Want Les Essentiels de la Vie Hartsfield Weekender Bag, $495 CAD/$348 USD (save $102 from normal USD price).
Acne TAG Denim Jacket, $340 CAD/$239 USD (save $61 from normal USD price)
Comme Des Garçons Pouch, $140 CAD/$98 USD (save $39 from normal USD price)
Repetto Black Patent Camille Flats, $320 CAD/$225 USD (save $115 from normal USD price)
Comme Des Garçons Black Longsleeve $95 CAD/$67 USD (save $32 from normal USD price)

Candles, denim, black ballet flats, and any closet classic that never goes on sale — this is your chance to scoop them up at a discount.