Item(s): An Olympia Le-Tan clutch, RAEY slip dress, and The Row Bare sandals (assuming they were still available).
Reason: OK, so my sister might travel to Switzerland for, like, her boyfriend's high school reunion or something this summer — I don't know what it is exactly, I stopped listening as soon as I heard "going to Switzerland" and started thinking about dressing for summer in the Alps.
When I think Switzerland, I think luxury and expensive ski trips.
She declined my evening event outfit suggestion, but this is my idea for a subtle, yet strong, Swiss summer event outfit…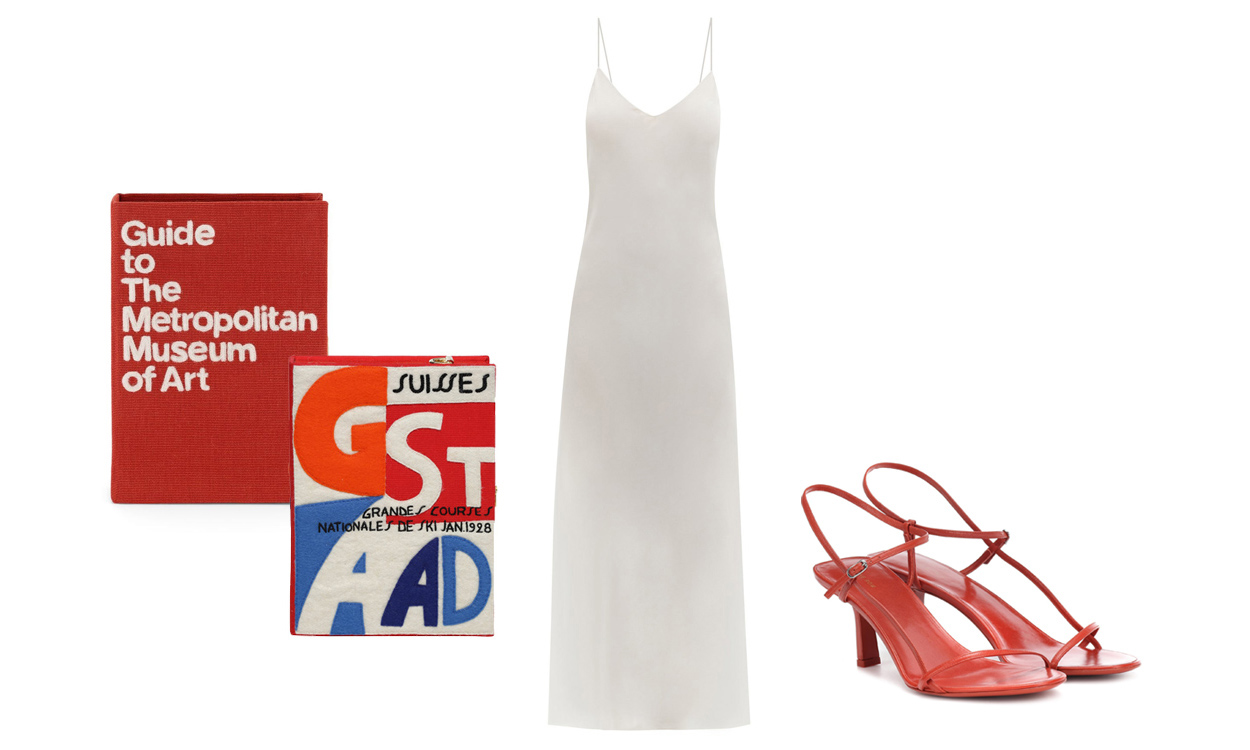 (The clutch could either be Olympia Le-Tan's Guide To The Met (to spark a conversation) or Gstaad book clutches. The Gstaad one could be awkward though because she has never been skiing there and also doesn't know how to ski… actually, I'm not sure if my sister has ever been to the Met either, but whatever.)
---
If you were going to an event in Switzerland, what would you wear?