Name: Cara Delevingne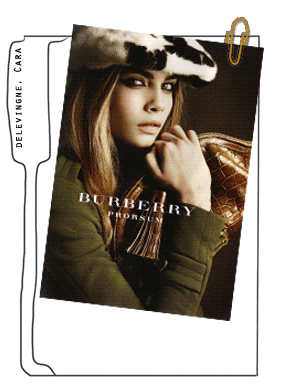 DOB: 12/08/1992
Instagram: @caradelevingne
Location: London
Seems to Favor: Topshop, Sunday Somewhere, Le Specs, or Ray-Ban sunglasses, and limited edition (or not) Timberland boots
She Says: "I like a little bit of designer, with a bit of vintage and high street mixed in. I love it when you find those one off key pieces, which end up becoming investment pieces. I always go for comfort, and like feeling confident and casual." – on telegraph.co.uk
Cara Delevingne Summer Style Summary:
The Long…
A mash-up of influences, Cara Delevingne has mastered summer street-style cool without even looking like she tried.
Reminiscent of Rihanna's rebelliousness and a sprinkle of Alexa Chung's Brit charm, Cara Delevingne keeps her style down to earth but so far from low-key.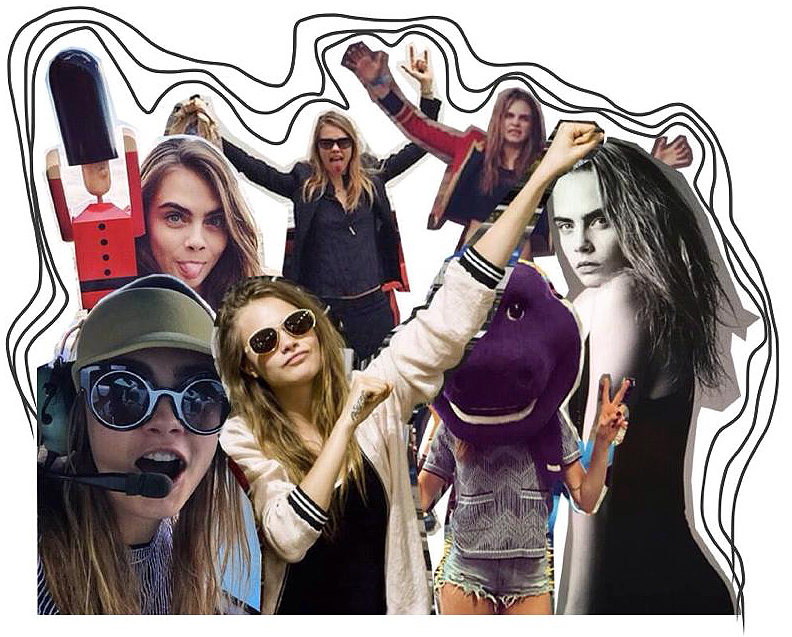 A neon orange beanie with ripped high-waisted denim shorts and a pair of Timberlands, Cara brings a sense of comfort and cool to the back stages of Fashion Week. Between her off-duty model look and in sweatpants at the airport or a Saint Laurent beaded mini dress at the VMAs, she looks at ease and her confidence shines through. Which is probably what attracted us to her in the first place.
While most starlets would go for the black Maison Michel fedora, Cara takes the turquoise version; where they would go for tortoise sunglasses, Cara grabs the lavender mirrored pair. She veers towards the off-beat and in the end it works perfectly.