Tank top, or vest if you're feeling British!, is a must-have in the summer.
A tank top also makes a pair of jeans that much more summery. Your legs are covered, but your arms are on display. It's all a balance.
It's that one item that is the safest fallback. During the day, a white burn out muscle tank top makes you look down to earth with a pair of flip flops. At night, a black silk camisole tank top is effortless.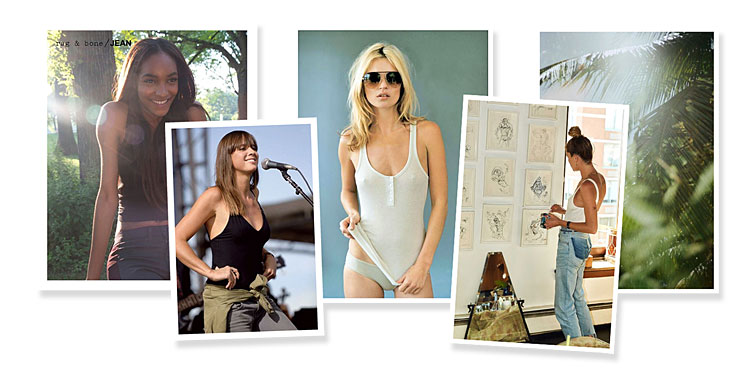 Every tank top creates a new vibe and adds a different dimension to your outfit.
Want to grab drinks at a new trendy rooftop bar?
A silk camisole is perfect.
A casual girl next-door kind of look?
A cotton ribbed tank.
Need to cover the top of your bottoms?
Grab an extra long tank top! It'll hide everything.
Going to a concert and want to keep cool in the crowd?
The halter top
Broader shoulders, but still want your arms out?
The muscle tank was made for you.
Streamlined style?
A spaghetti strap tank top will pull your look together.
Want a quick beach coverup?
The surf tank top over your new bikini.
For tank top outfit inspiration look no further than…
Cat Power aka Chan Marshall
Cat Power wears her tight black spaghetti strap tank tops on stage with skinny (or bootcut) jeans, sneakers (or barefoot), and a cool belt or some vintage jewelry. This look lets her music stage centerstage.
Ashley Olsen
Ashley Olsen favors a thicker strap for her white tank tops — they're more of a muscle tank top, if you will. A simple white tank means that she can experiment with trendy shoes and bags because the rest of her outfit is so classic.
Kate Moss
Of course we can always rely on Kate Moss to show us how its done. And in this case, she highlights how simply stylish a monochrome outfit is. The monochrome means that everything is subdued but showing us her arms makes it stand out and summer-ready.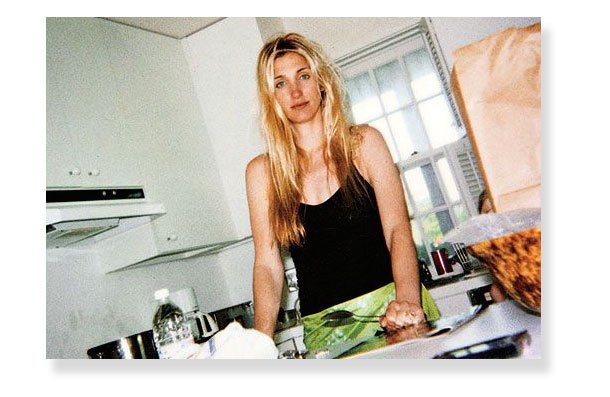 There's a tank top for any woman in the summer, it all depends on what YOU want to do with it.
How to Find The Perfect Tank Top Checklist
Does it fit you like you want it to?
Watch for any pinching under your arms! Or any weird armpit cleavage.

Does it flatter what you want it to flatter?
No brainer for any type of clothing, but needs to be said.
Synthetic materials will trap heat. Look for a washed silk or cotton to stay cool and dry.
Do you have proper underpinnings for it?
For shells and muscle tank tops, you can wear your normal bra. Thinner straps mean strapless bras or adhesive bras. Avoid tank tops with a built in bra though. Because has anyone ever thought "wow my boobs looks amazing!" while wearing one? No.
It's not too trendy is it? If it is — do you mind?
Sometimes prints and colors on a tank top can get a little over the top. To ensure that you'll wear it season after season, consider going with a basic color or a timeless print.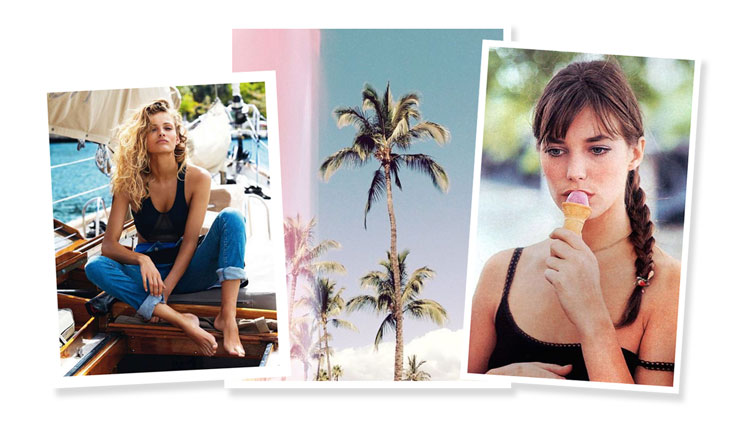 Experiment with different kinds until you find the right one that makes your arms look A+ and you feel so comfortable that you only want to wear it — it's out there!
A tank top shouldn't be a financial burden.
You can find great cheap ones at the Gap or J.Crew. It's a basic and all the "basic" stores will have that wide variety you crave.
But, if you are looking for that magical silk cami that makes you feel like a 1990's daydream… You might have to spend a bit. But not more than $125, let's not go overboard here…