You're right.
The idea of wearing skinny jeans in the hot summer weather is awful.
Yes, it'd be way more comfortable to have your legs on full display in a little denim skirt — or have your legs flowing free in a floral frock…
… but for those nights when the temperature dips below 25°C/77°F — or the days when you're stuck in an air-conditioned room all day…
Jeans in the summer are (sometimes) a necessity.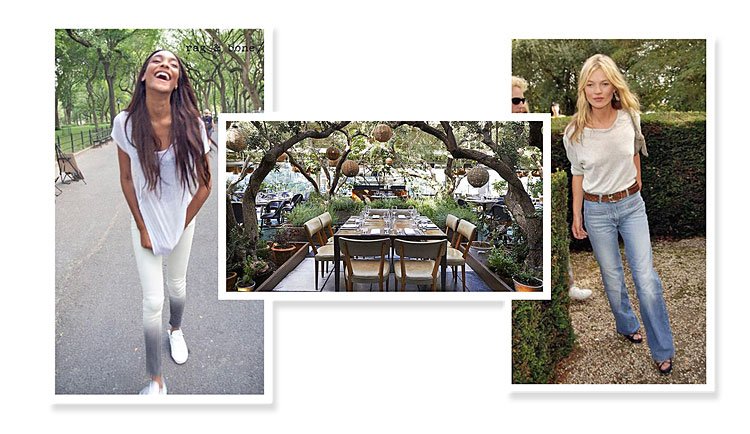 How the hell do you wear a pair of jeans when it's hotter than, uhhh, hell outside?
Let's go over the basics of wearing jeans in the summer…
---
Best Types of Jeans For The Summer
Mom Jeans
These jeans have a high rise, but are generally tapered at the ankle.
They're not particularly flattering, but that's the whole point. Alexa Chung and Jeanne Damas swear by the jeans.
In the summer they're your best option, because they aren't super tight.
Skinny Jeans
As long as your skinny jeans aren't sooo tight that they totally cut off your circulation/ability to breathe — they can work in the summer.
Channel a Kate Moss vibe and wear it with a tank top and ballet flats so you don't overheat. The light shoe won't weigh you down and the tank top will keep you cool.
While they're a little tighter than they should be, I dig Rag & Bone's skinny jeans and wear them in 27°C/80°F weather.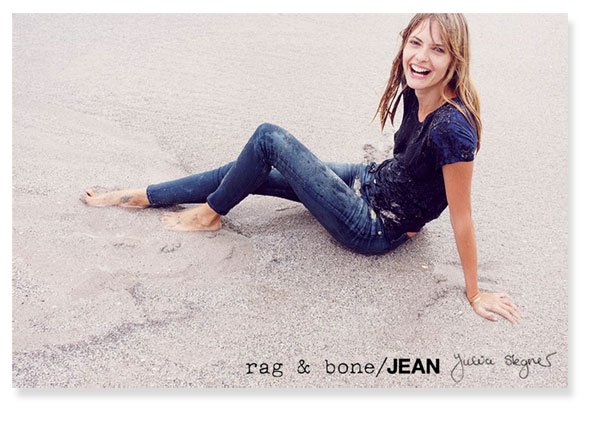 Flared Jeans
Flared cropped jeans or just regular bell-bottom jeans, either pair can give you a free-wheeling summer vibe.
Emmanuelle Alt is particularly fond of this cut, with good reason.
Wear them with a t-shirt and it's modern — with a boho blouse and you're super 60's.
Loose Jeans
The looser the jean, the less confined you'll feel.
A pair of 90's-esque straight leg jeans can give you that space you need to feel and look cool.
---
Best Tops To Wear With Your Jeans
Loose Fitting Blouse
A loose blouse will help air-circulate and keep your body temperature down at the same time.
Just try to make sure that it's made out of natural materials to keep you (literally) extra cool.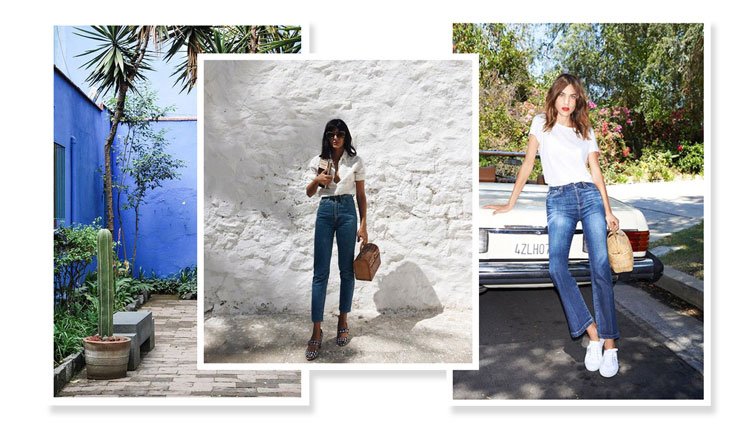 T-Shirt
A white cotton t-shirt (okay, any colour works), will make your outfit look pulled together — but also give it a light summer feel.
Tank Top
Sun's out, guns arms are out!
… but seriously, tank tops & jeans are a super obvious combination and always works in the summer.
---
YOU MIGHT ALSO BE INTERESTED IN…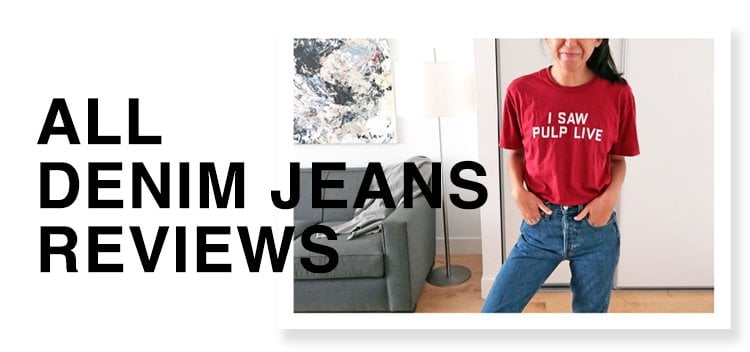 ---
How to wear jeans in the summer
In all these outfits, we're playing off the central theme of staying cool…
Temperature wise and aesthetically.
Left to Right: SLVRLAKE London jeans with a Wolford Jamaika bodysuit, Lanvin sandals, and an Isabel Marant bag; SLVRLAKE Beatnik jeans with a Re/Done Hawaii t-shirt, Emme Parsons Chris sandals, and a Kate Moss x Longchamp bag; Rag & Bone skinny jeans with a James Perse t-shirt, Repetto Mules, and The Row Bindle Bag; Re/Done jeans with a J. Crew button up, The Row Ginza sandals, and a Loewe x Spirited Away mini Puzzle bag.
White t-shirt? Check.
Oversized blouse? Check.
Tank top? Check.
If you ditch a belt and other accessories, it will make you feel less weighed down in the hot sun.
During the day (and night, to be fair), sandals will also help you feel more summer-y while wearing denim in the summer.
---
When Should You Wear Jeans in The Summer?
Is it a little chillier than a normal summer day/night?
Do you have day-old leg stubble you want to hide (the main reason I wear jeans in the summer tbh)?
Or, do you simply just feel like wearing a pair of jeans?…
… then grab your favourite pair of jeans!
Jeans can totally work in hot weather.
Just follow the Golden Rule of denim in the summer: keep cool with looser tops and sandals.
---
YOU MIGHT ALSO BE INTERESTED IN…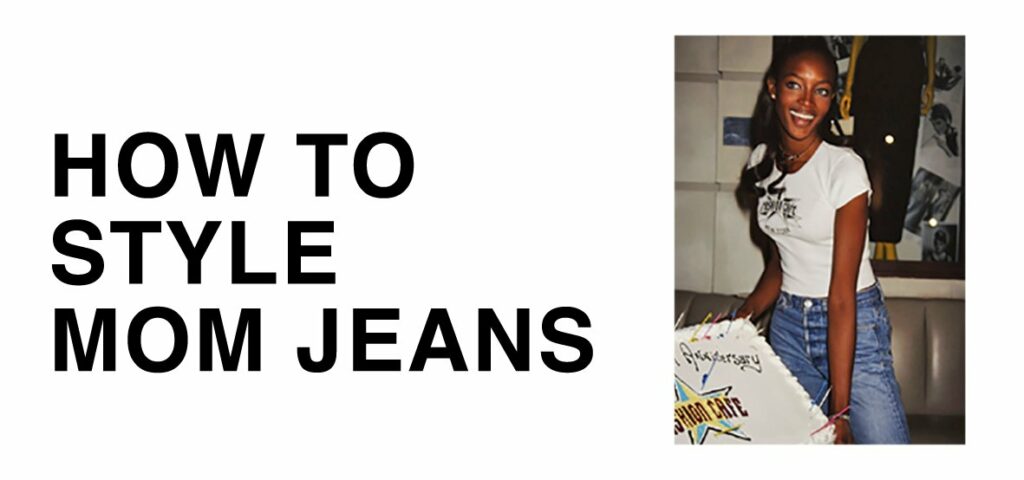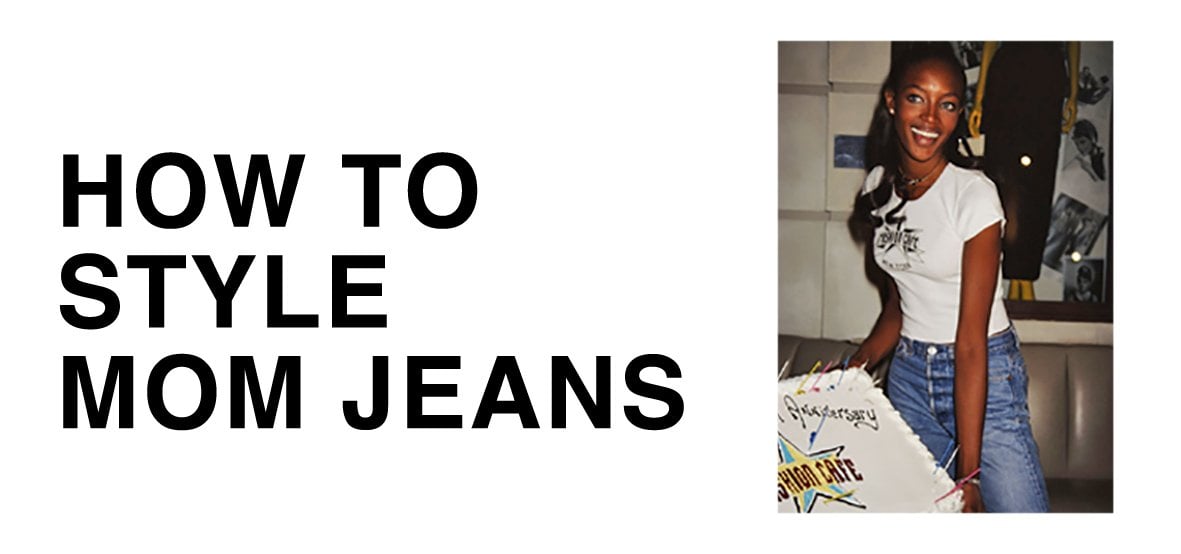 ---