When Chanel unveiled their 2015/2016 Métiers d'Art collection on December 1st 2015 in Rome, one shoe stood out above all others. The two-tone Chanel mules.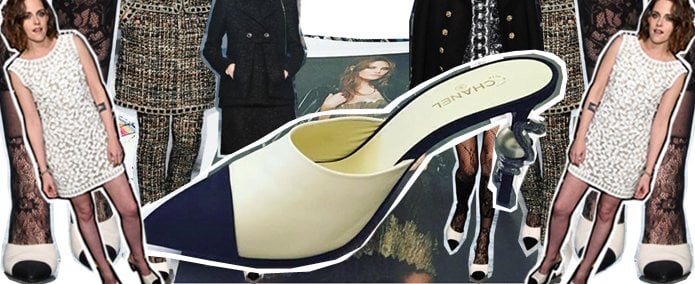 While talking about his collection to Suzy Menkes, Karl Lagerfeld let us in on a big revelation…
"I have made mules which Chanel never did"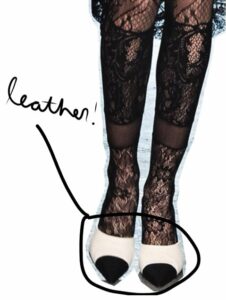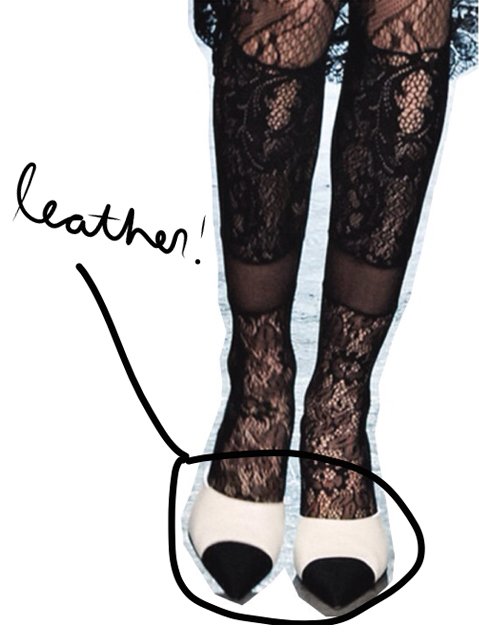 And there we have it, Karl Lagerfeld has officially created Chanel's first proper mule (in leather and suede!).
Season after season, Chanel inevitably makes a widespread hit that puts everyone from in the front row to back row in complete hysteria. The last time we saw this were the A/W 2015 Chanel slingbacks. A classic disguised as an it-shoe or a mule disguised as a must-have, Karl Lagerfeld knows how to create desire.
In fact, the entire 2015/2016 Paris in Rome collection oozed desire (and created it). And this new mule was entirely responsible for it. Barely hanging onto the models' intricately lacy hosiery, the shoe shone.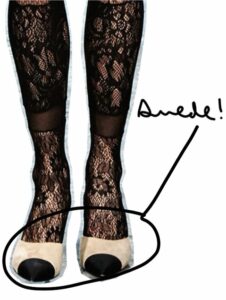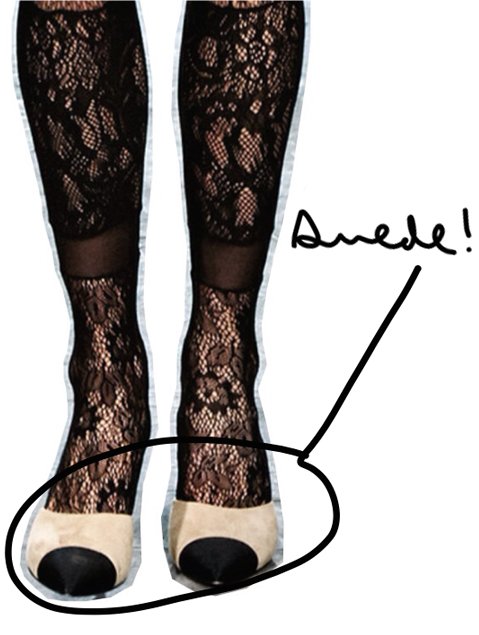 What do we know about the mysterious 2016 Chanel mules?
The intricate detail of the heel: The snake winding down the heel and over the pearl that's at the base. We could probably draw analogies to Adam, Eve, an apple, a snake, and well we're back to the show's undertones of desire!
The mules will come in two colours: black on black and camel on black. Much like the Chanel slingbacks. Two classic combinations. I can't figure out which I like more, but against the lacy tights, I'm really leaning to black on black.
From the looks of it, it'll be in leather and suede (like the slingback). But unlike the slingback's suede where the beige was lighter in suede and darker in leather, it looks like it'll be the opposite for the mule.
Get ready to waitlist. It's the inevitable fall-back to being a Chanel devotee. Especially when Kristen Stewart has all ready been photographed wearing them. You're either on a waitlist or ringing a store in the middle of nowhere Nebraska to find for your size.
Lights, camera, action!… The 2015/2016 Métiers d'Art collection (along with the Chanel mules) is set to hit stores in June.
(photo from collage via Suzy Menkes)