Item(s): Glossier Deodorant in You, Orange Blossom Neroli, and Sandstone.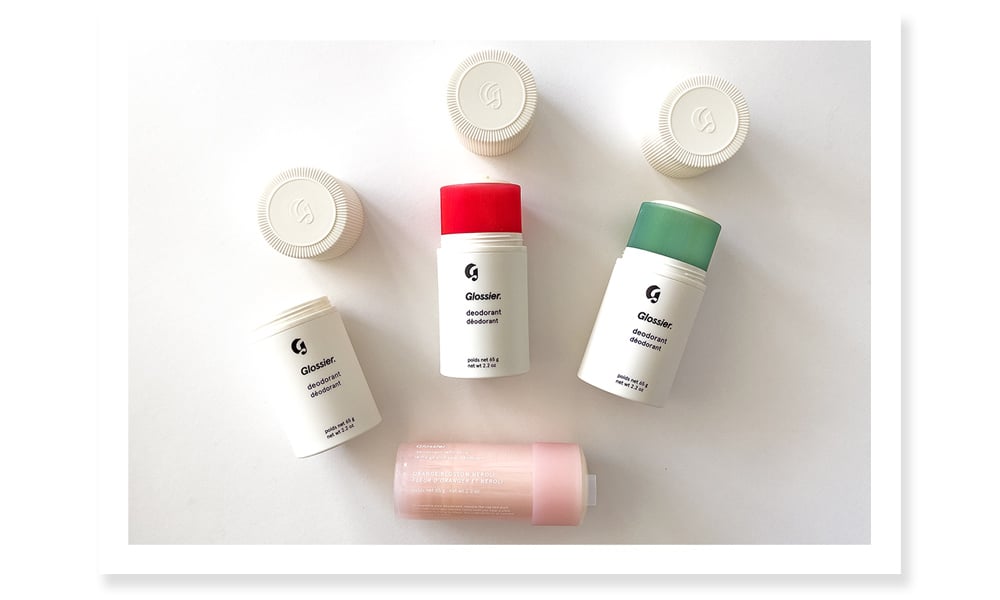 Reason: I (accidentally) switched to natural deodorant in 2021.
Caleb and I were meeting his folks for lunch in Bozeman during the summer and I realised that I forgot to put deodorant on when we left our house.
We were early, so he waited at the restaurant and I ran over to the Co-op to grab a thing of deodorant.
I'm saying this, because you do need to allow for some time for your body to get used to non-aluminum/"natural" deodorants.
Since I switched, I hardly get "wet" while using my natural deodorants anymore — but, at the beginning, it felt like I sweat so much more.
Back to Glossier's deodorants: I do not like the formula.
The issue, I think, is the coconut oil.
Coconut oil melts in the heat.
Most people's armpits are hot.
Ergo, this deodorant melts in one's armpits.
Since it's Glossier's latest fragranced product, I used the "Sandstone" scented deodorant first.
At first, the scent was nice — masculine, but fresh with a super light floral scent and I loved it.
Maybe I was using too much (one swipe up, one swipe down), but it turned to a cheap sickly sweet smell that lingered too much on my clothes and pits.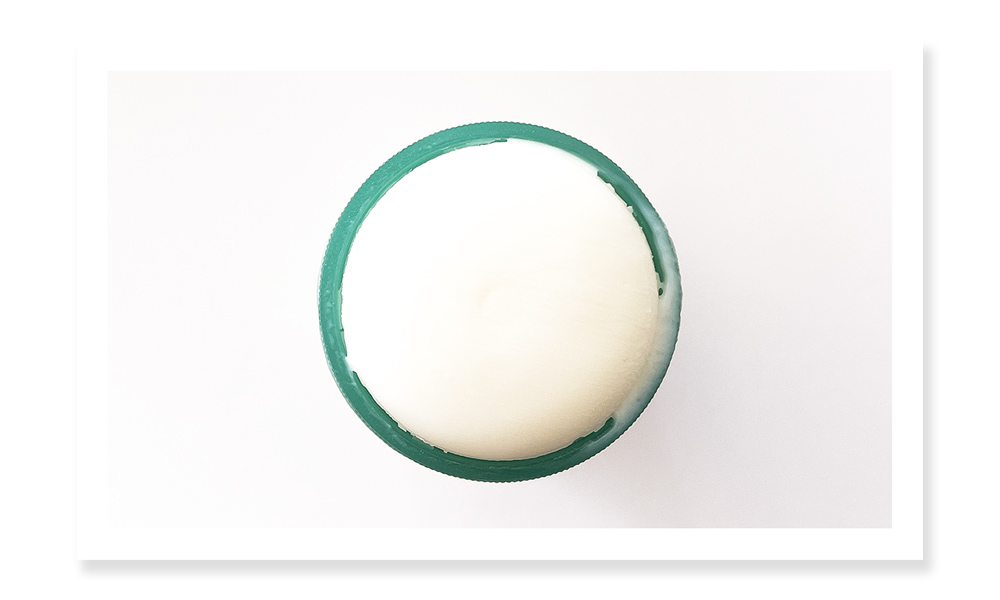 By day 2 of using it, I was too nauseated by it and switched to the "You" fragrance.
The deodorant leaves a white cast on your clothes, along with the scent, making it necessary to wash your clothes after 1 wear (tbh, I usually wear my tees twice before washing).
Along with the formula that melts too much, they also didn't consider the applicator design for the refills.
In order to get more product, you have to twist the refill base (the colourful part).
That colourful part is the area that gets the most melted deodorant on it.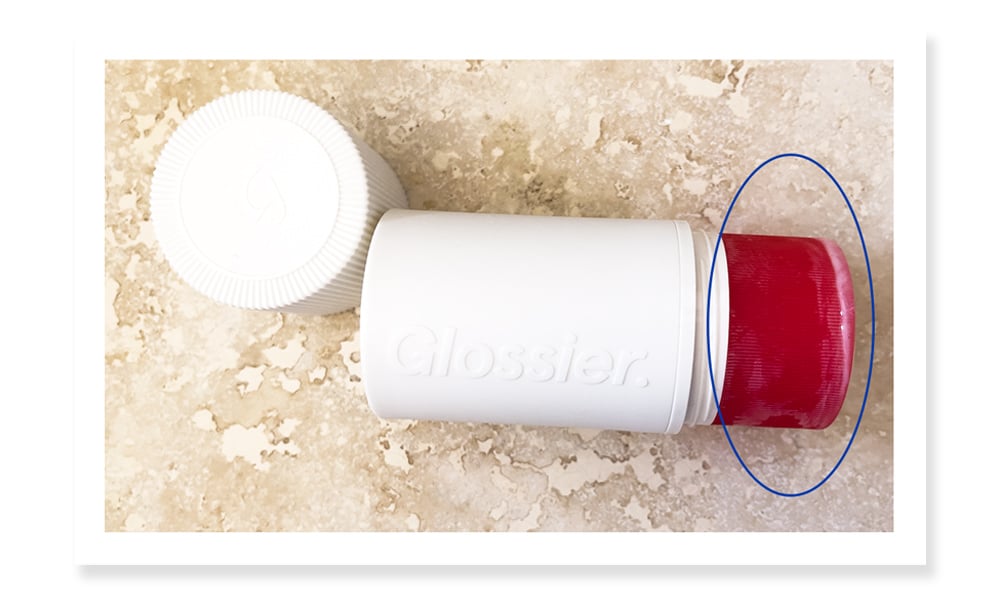 See what I mean?
It's kind of gross to twist up for more deodorant since there is melted product on it.
So, you end up with the scented (or I guess you could purchase the unscented version) deodorant in the grooves of the deodorant and all over your hands as you twist it to get more product.
… and because Glossier's deodorant melts so much, you do have to twist it a fair amount during the course of a week.
It's too bad, because it's a fine deodorant, just poorly designed.
Glossier's deodorants are available to purchase from Glossier starting at $18 USD for the refills.
---