You know the book How To Be Parisian, no?
The one part that I love the most?…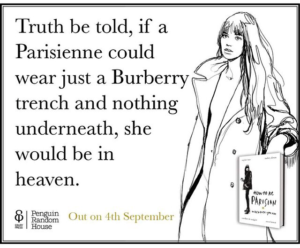 Now, I'm not Parisian — but truth be told, if I could wear just a Burberry trench and nothing underneath, I would be in heaven.
A trench coat is just pure aesthetical ease. Worn with a pair of J Crew slacks and a button down, you're a total boss-girl ready to get to business. With denim shorts and a striped tee you're a total Chung-ette. And with nothing underneath? Ahh, vous êtes totalement Parisian. And what is better than that?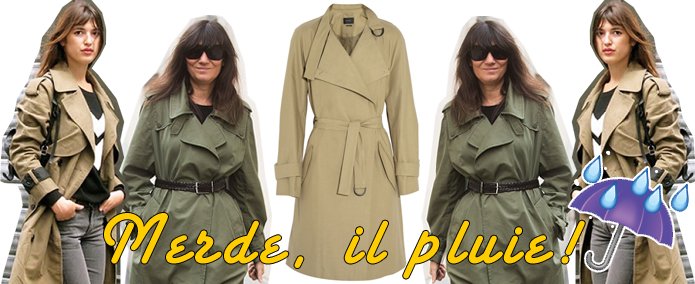 Today, it may not be raining and I have a few meetings so wearing something underneath is not optional, but The Outnet has received an Isabel Marant cotton and linen-blend trench coat… And it is marked down 55%!
What a take on the classic trench. The sandy-khaki colour, the loop belt, the draped collar, and no buttons… It's one that reminds me of something my favourite stylish Parisians, Emmanuelle Alt and Jeanne Damas would wear (perhaps though, with something underneath).
This Isabel Marant trench coat from the Outnet works in your favour either way. If you just want to cover up and get from point "A" to "B," belt it. Or even better, grab your black braided belt (or just use the one attached) to close it shut like Emmanuelle does. But to show off your outfit (and still stay dry) just leave it open like Jeanne Damas.