Not a drill!!!
The Outnet has a ton of Rag & Bone jeans today!!!
My favourite?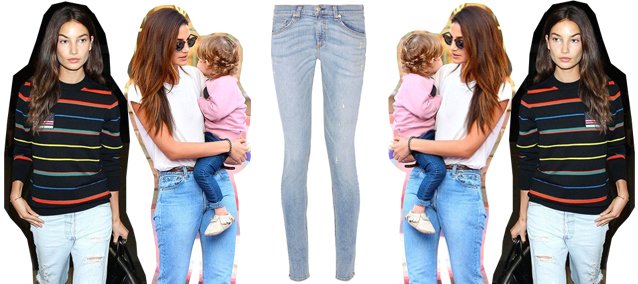 These light blue ones… They remind me of a more streamlined version of the Levi's Lily Aldridge wore to Disneyland. And less distressed than the pair of jeans she wore to the airport once.
I've been on the lookout for light blue jeans for the past three years, and I think I just found them for $100 less!