2021 went by like a flash and, like, I don't have to summarize everything that happened around the world this year.
… but, I would like to share a few favourite new-to-me items that offered a silver-lining in another chaotic year…
---
Skyn eye masks
My first time in an Ulta store and I picked up these Skyn Iceland eye masks, because I love a sheet mask… and have always been curious about eye sheet masks.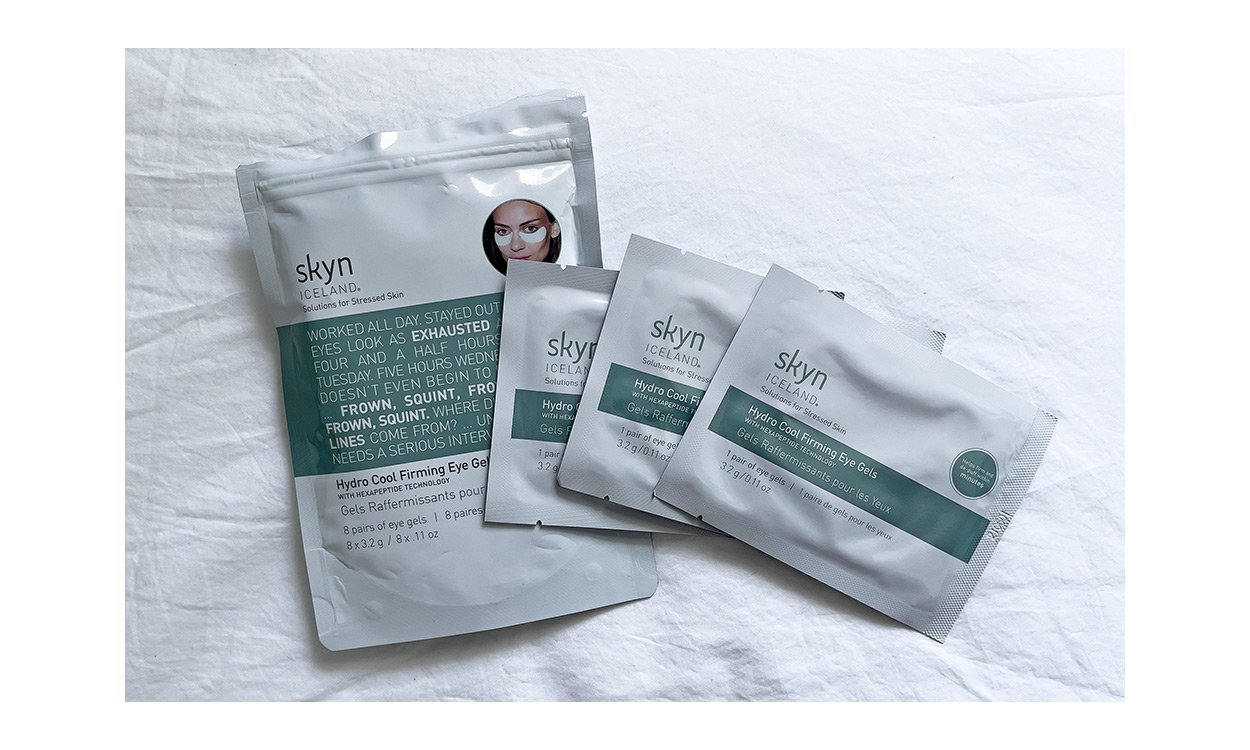 Super affordable and super easy to use, these eye masks provide a little brightening and a lot of fun.
The biggest bonus is they're adhesive so you can go about your day while wearing them without having them slip down to your chin.
---
HomePod mini
In Montana, we got a few HomePod minis to put in different rooms and I got used to having them around.
The ease of saying "Hey Siri, can you set a timer for 30 minutes" when your hands are covered in just-crushed-tomato juice or "Hey Siri, can you play All Too Well the 10 minute version" while you're in the shower are things you get used to fast.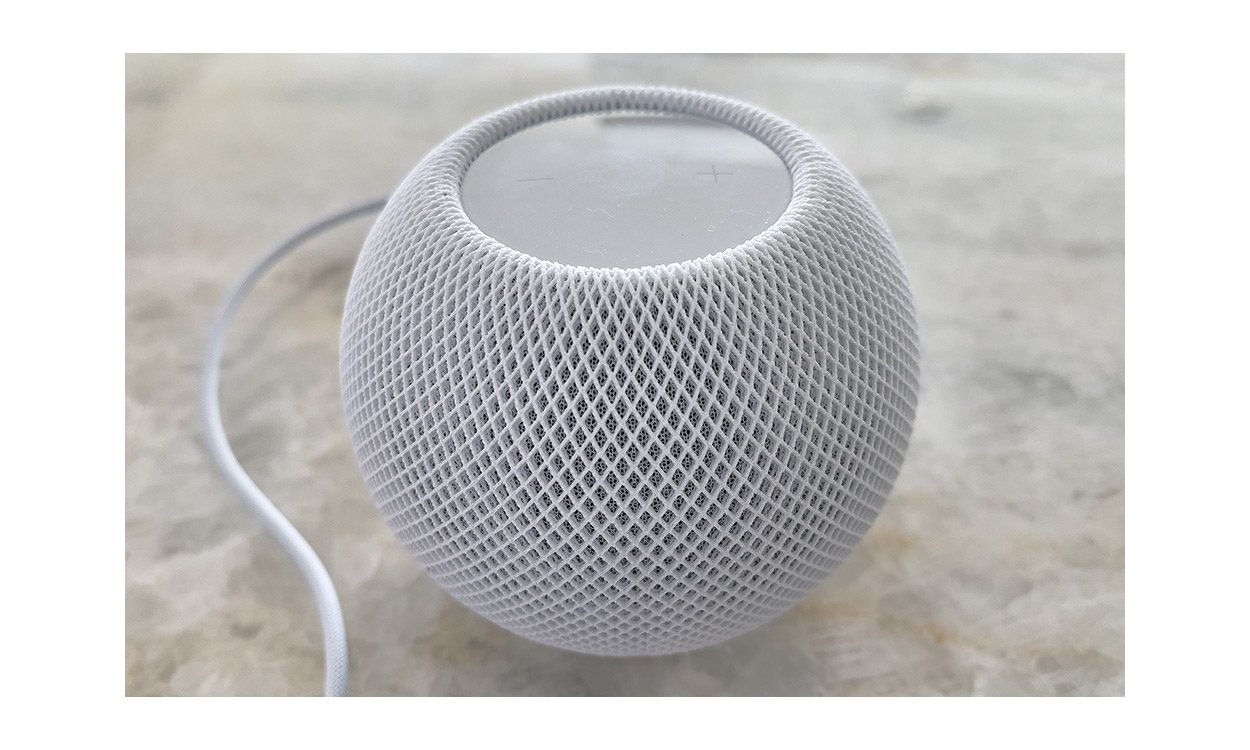 When I got back to Panamá this fall, I immediately ordered 2 for here — one for the kitchen and one for my bathroom.
If you also get smart bulbs (on my 2022 list), you can connect them to HomeKit and use your HomePod mini to dim the lights (or turn them off) in different rooms.
Not dealing with a bluetooth speaker or mucking up your phone with kitchen gunk is a semi-affordable luxury at its finest.
---
Christian Louboutin Vernica shoes
There is nothing I love more than Taylor Swift and her unapologetic pettiness.
When the music video for "I Bet You Think About Me" came out and she was wearing these shoes, I rushed to buy them.
Only they were old and sold out, so I called and emailed every Louboutin store I could find just in case.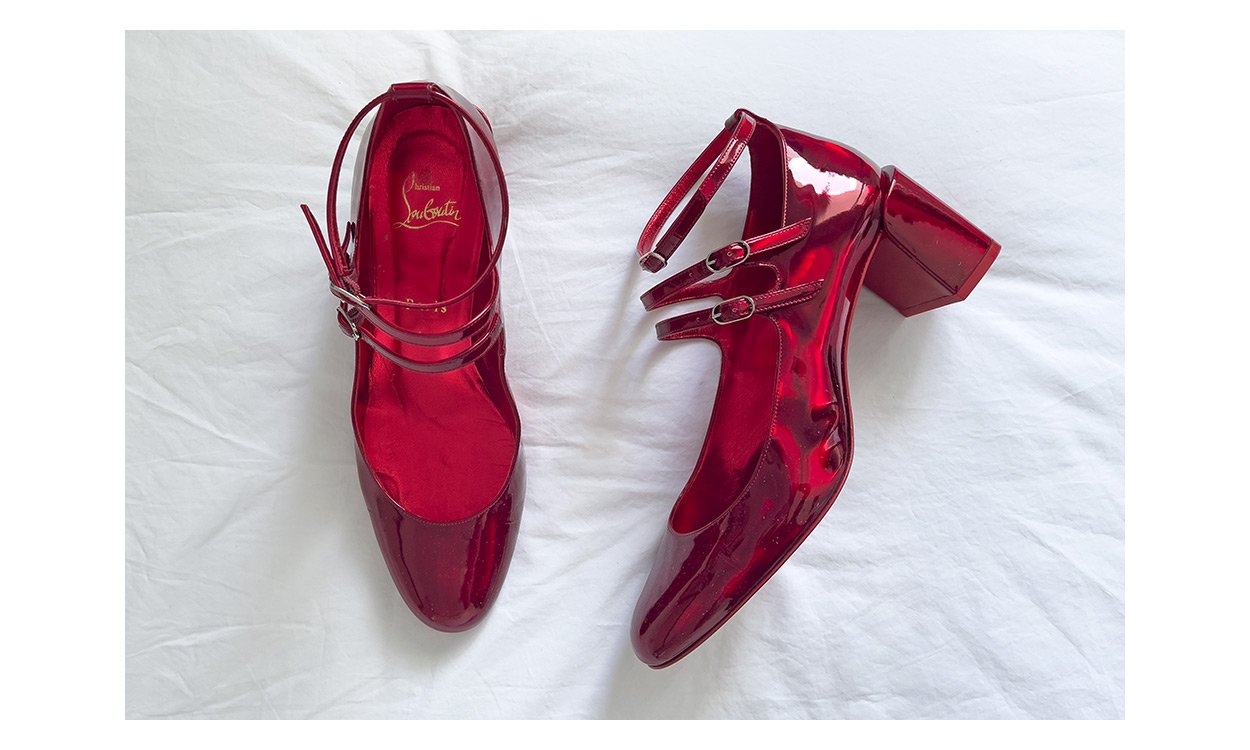 After my searching turned out to be fruitless, a month later Neiman Marcus listed them in a 39 and I scooped them up even though they were a half size smaller than my usual 39.5.
The powers of Taylor Swift were on my side (despite my admiration of Jake Gyllenhaal's movies) and they miraculously fit.
Now I can rewatch the music video for the 113th time scorning past crushes while stomping around in these (burning) red Mary Janes.
---
Dairy Queen cakes
My sister and I both have our birthdays in the summer and we always had Dairy Queen ice cream cakes at our birthday parties.
It was the highlight of any friend's spring or summer birthday party… I still remember when Mariah ate the last slice of cake that was supposed to be mine at Ellen's birthday — to this day she claims that she didn't, but a Lannister Yuki never forgets.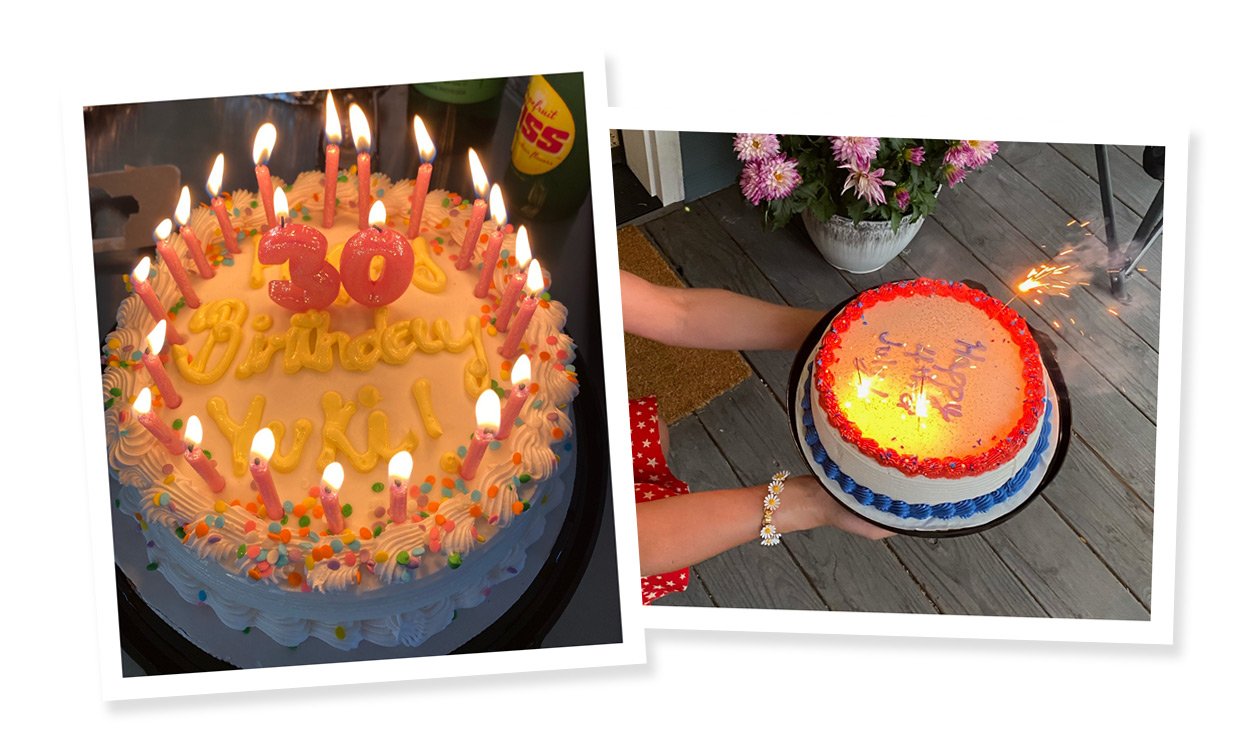 This year my husband got the two of us a Dairy Queen ice cream cake (not a Blizzard one, classic only!) for my birthday — so I got to eat as much of it as I wanted… and then I ordered another to serve while hosting my first 4th of July party.
---
Kiehl's Volumizing Shampoo & Conditioner
I've used this shampoo since 2007, but before the Kiehl's kiosk opened at Steven's in Panamá, it was impossible to get (Kiehl's website is the only store that sells it and they won't ship if your billing and shipping address don't match).
I ordered some while I was in Montana and, unlike everything else going on in the world, my hair got back to "normal" using it.
It's a great shampoo and conditioner, isn't too volumizing, the smell isn't overpowering/smells clean, and perfect for fine hair.
---
Moscot eye glasses… with a new prescription
In the last few years my eye sight has gotten poor.
Growing up I always had astigmatism, but it's only become an issue now that I'm 30.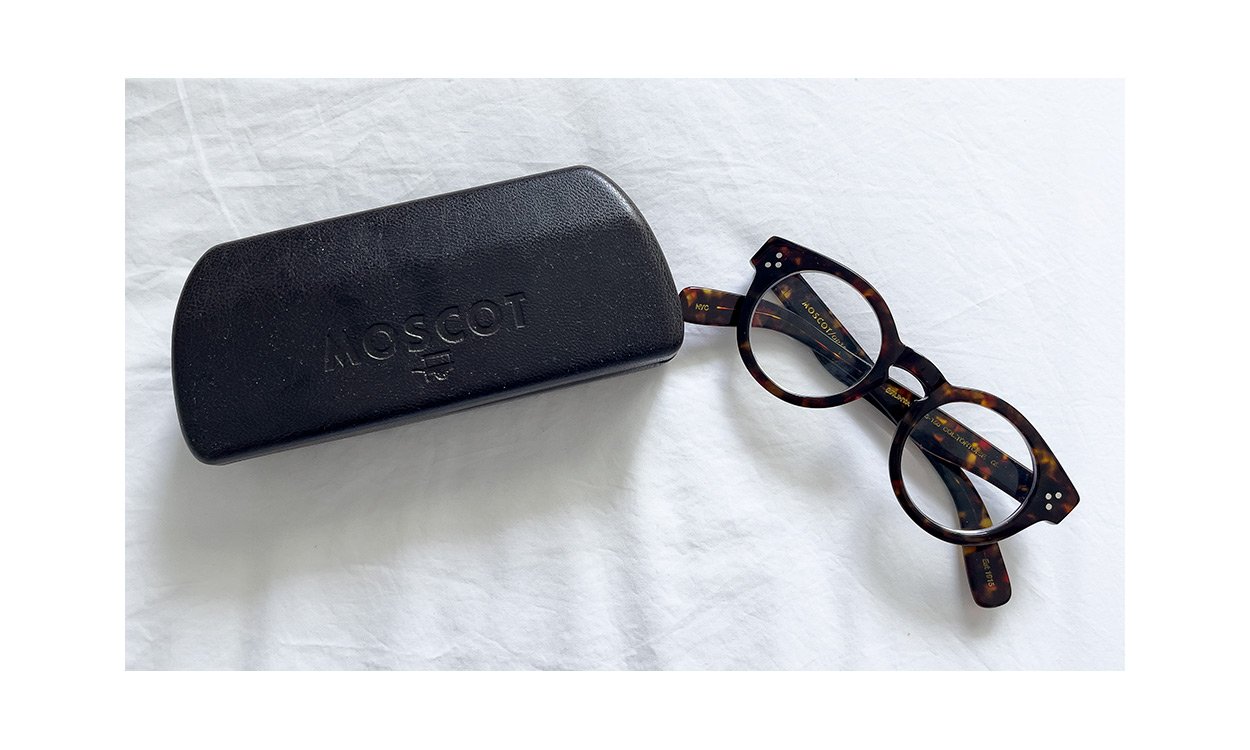 In college I bought a pair of Moscot Grunya eyeglasses in tortoise because, admittedly, I just wanted to look smart.
This year, I got my prescription re-done and these glasses actually help me see far again (although now I think I look dumb in glasses).
---
My wedding dress!
This dress was the last wedding dress I purchased — at the time I had no idea where or when our wedding would be, but I knew I wanted a vintage Ossie Clark dress.
Vintage Ossie Clark dresses from the 60's/70's don't grow on trees aren't mass-manufactured overseas.
The day I was going to buy this vintage dress on Resee, someone else nabbed it.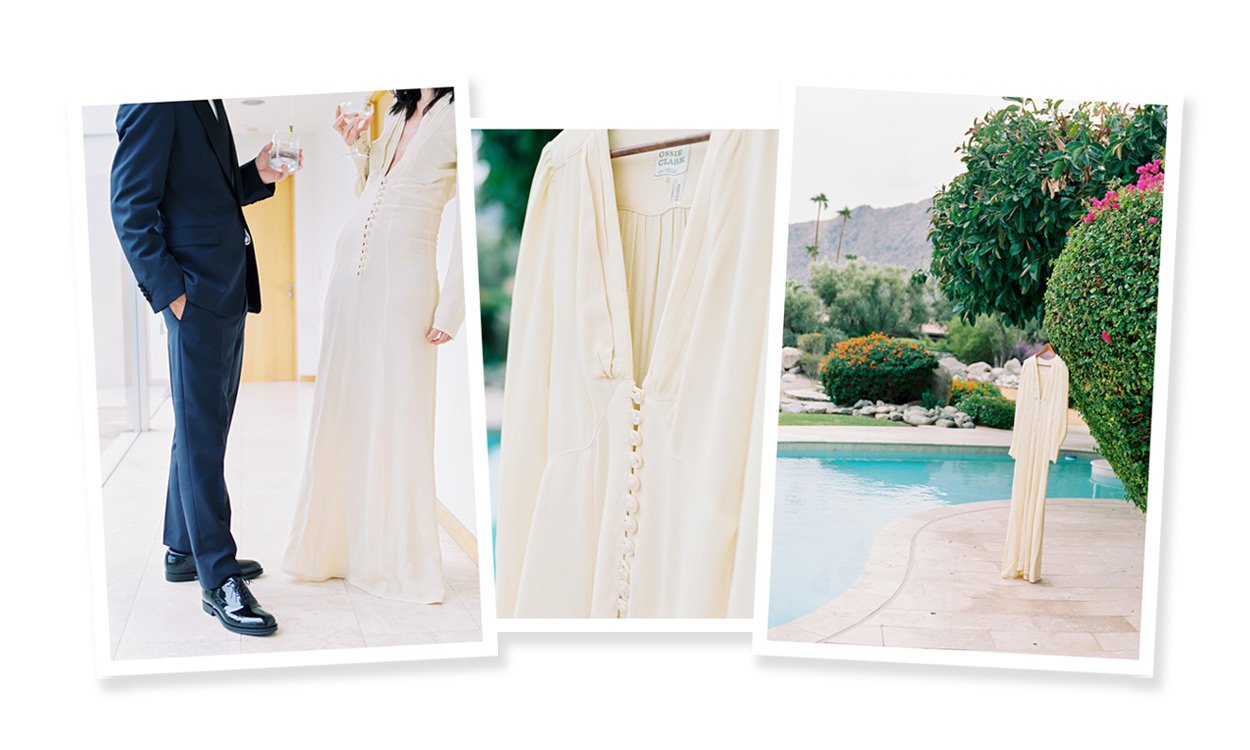 Heartbroken, I pled to them and asked to be alerted if the owner would sell it to me, ever planned to sell it, or if they ever got another similar one. It was a long shot, but as my grandmother would say, "if you don't ask, you don't get." Two weeks passed when they sent me an email to let me know that it was being returned and if I'd like to purchase it. Never before have I filled in my credit card so fast (OK, maybe for a Telfar bag).
This vintage Ossie Clark number encapsulates everything I love in a dress — a plunging neckline, long sleeves, and a subtle vintage rock and roll spirit.
(Anna Sui shared in the book Ossie Clark: 1965-1974, "he dressed the woman we all wanted to be: the rock star's girlfriend.")
… it also happened to fit me and our venue perfectly.
---
Did you discover anything new this year? Or re-discover anything old?
Let's talk about your 2021 discoveries in the comments!
Have a happy, healthy, and fun 2022 — here's hoping it's less chaotic than the last 2. ✨🥂💛