Item(s): Byredo Roll-On Perfume Oil in Mojave Ghost… plus, I asked for a free sample of Bal D'Afrique.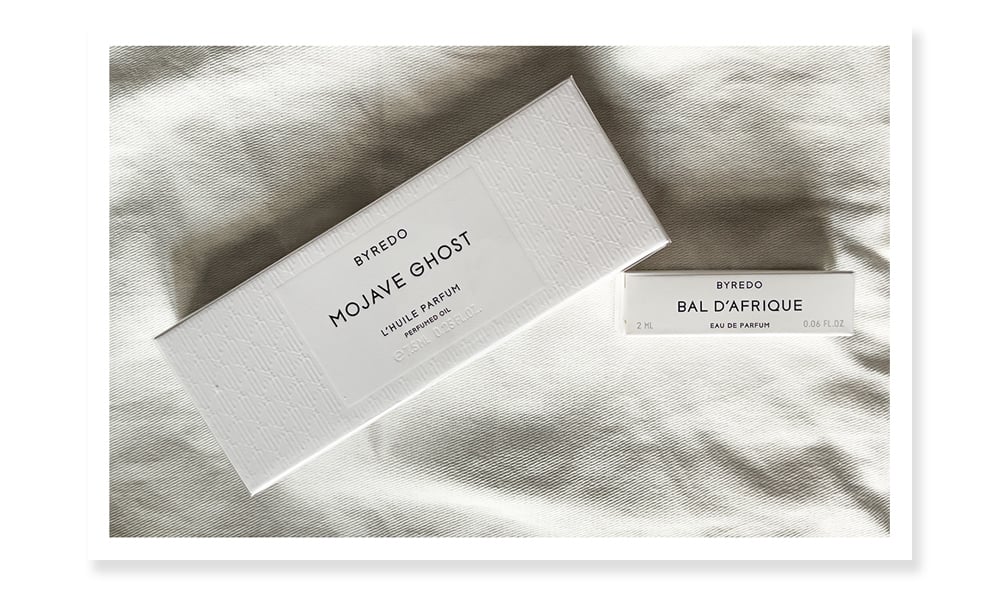 Reason: Byredo's Tree House candle is in my top 3 re-buy candles.
It makes sense (scents?), since Byredo began their brand with the best way for us to literally burn our money — candles.
Tree House is a delicious home scent that I can only describe as Barneys' velvet floors (i.e., super rich, but young).
… like, I bought it smell unsniffed and still love it/have re-bought it multiple times/gifted it to friends/etc.
Anyways, when I went to Holt Renfrew Ogilvy to pick up some beauty products, the sales associate threw in a sample of Mojave Ghost for me.
Since I didn't bring a perfume with me, I decided to wear the sample when I went out with my girlfriends.
Almost everyone I've seen has greeted me with, "Omg you smell so good."
So, I got the roll-on to make sure I definitely like Mojave Ghost and that my friends aren't just at a loss of what to say to me.
Admittedly, I can't properly describe the smell to you… it's floral, but not — warm, but light.
My perfume life would be a lot easier if they just made Tree House as a perfume, but in any case, here I am now with Mojave Ghost and Bal D'Afrique as the next contestant for my new scent.
I think Mojave Ghost is a great summer perfume that still has personality and isn't too floral.
---
Do you get into moods where you want to change your scent?