Item(s): Manta hair brush and Goop GoodGenes Lift + Depuff Eye Masks.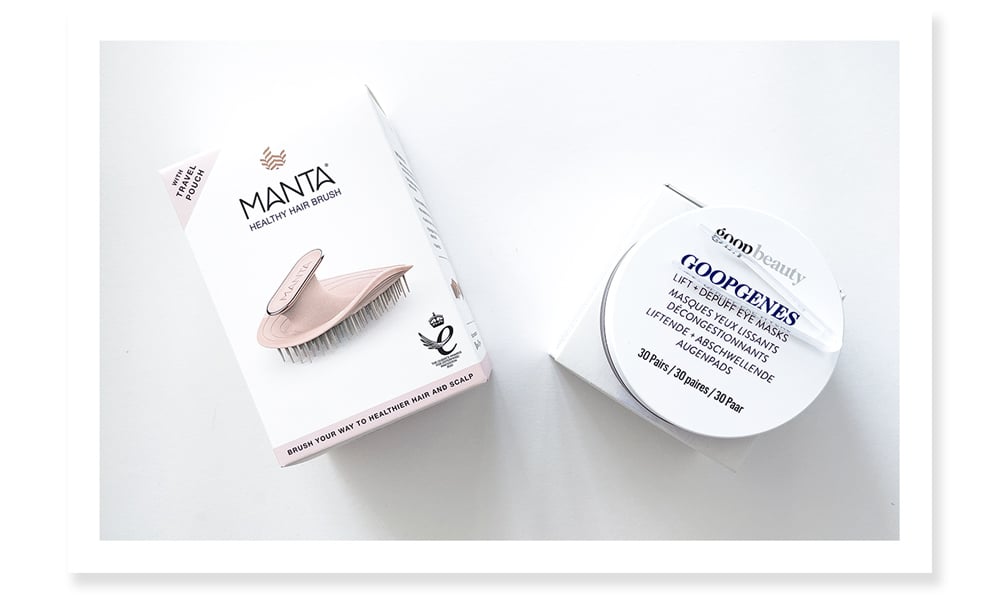 Reason: I'm actually not sure why I bought a new hair brush.
… especially because, at $30, I think it's the most expensive hair brush I've ever owned.
It feels like one of those soft bristle baby brushes that you probably got when you were born from one of your parents friends.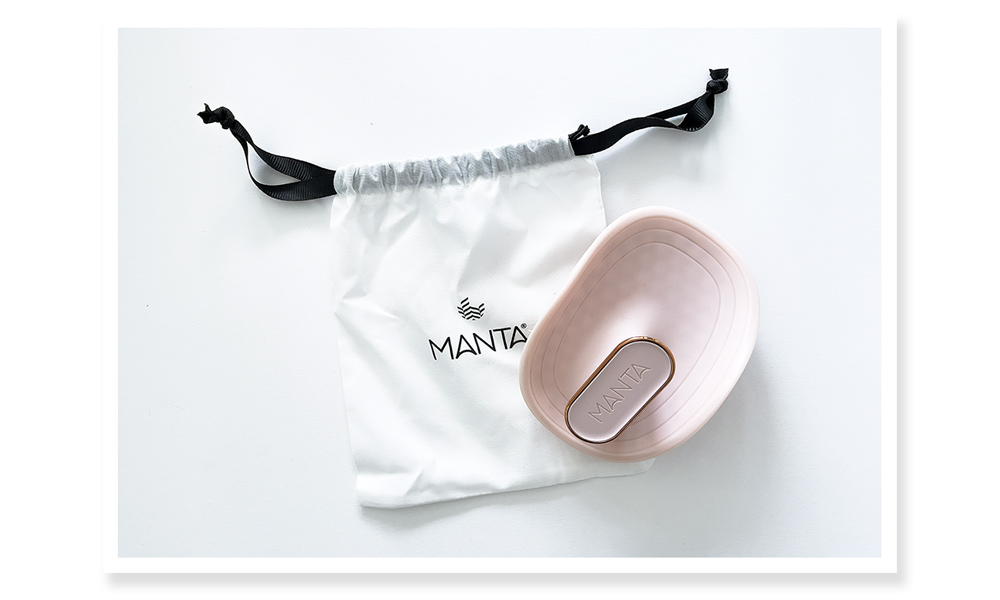 I'm not totally keen on it, because it does take more time to brush your hair with it, however I think it does work and it does seem to make my hair a little shinier.
Then, I got these Goop eye masks.
Lately I've been exhausted, like all the time, and feel like I look as though I've aged 13 years in a day.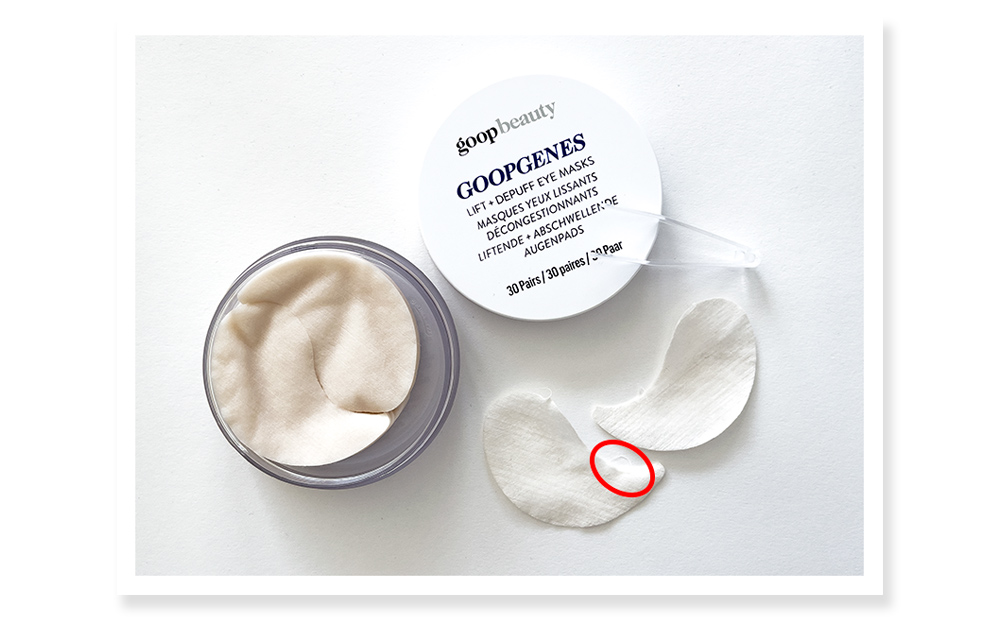 After one use, there isn't an immediate lifted or depuffed effect other than that usual post-eye mask brightened glow.
Goop recommends to use these $125 USD eye masks every day in order to achieve the results from their "consumer & clinical" study (of 32 people).
That means these eye masks are a $4/day expense.
… but, I do really like the serum they're in and the post-mask brightening effect seems to last for the entire day.
One thing to note — Goop's eye masks are made from VEOCEL™ Lyocell fibers, so they feel similar to cotton.
When you take one set of the eye masks out of the container (with the included tweezers) and tear the pair apart, there's an incredibly unpleasant feeling that's akin to finger nails on a chalkboard.
… also, the little perforation fibers wind up in your periphery view while the eye masks are on.
---
What do you think — is using a $4 eye mask every day too indulgent?