Item(s): COSRX pimple patches, a Comme Des Garçons cardigan, and an Annak dress.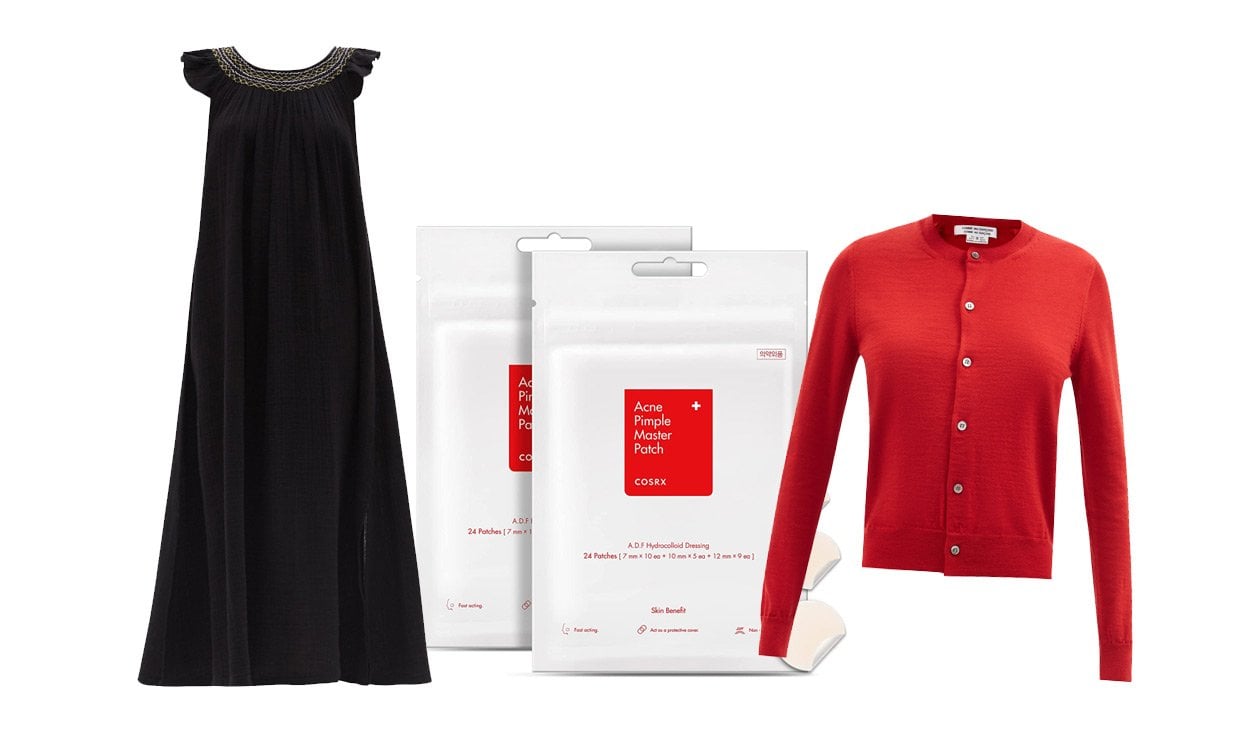 Reason: I had a giant zit that was so big, gross, and painful, the only way I could get rid of it was with a pimple patch. Bad news for the zit, the Mumoso store in Panamá was able to deliver it within 24 hrs, and the pimple was gone within an hour.
A red cardigan has been on my wish list for a while and when Matches Fashion was offering an extra 10% off sale items, I was like OK, let's get it! Initially I wanted a v-neck cardigan, like this one that Alexa Chung wore (but minus the detailing), but with 10% off plus 3% cashback from Rakuten, I figured it was worth it.
This cardigan doesn't have the Play by Comme Des Garçons heart on it, so I will likely wear it more often since it's way more simple and subtle.
Since I'll be in Panamá for the foreseeable future, I also threw in the Anaak dress in with the CDG sweater order because it looked somewhat similar to that throw-on and go black dress Kate Moss wore with her daughter last year.
Easy, breezy, and quietly cool looking, I expect to wear this dress a lot with sandals or with my suede Repetto ballet flats like Kate did.
---
Did you go shopping this week? Let's chat about what you picked up in the comments below!