For some reason my registration got a little messed up and I couldn't buy it right away, but assuming I could have logged on at 11:00am, been able to buy, and had unlimited funds, here are my top picks from the Spirited Away x Loewe collection…
Item(s): I'll just post a screenshot, cos it's a lot.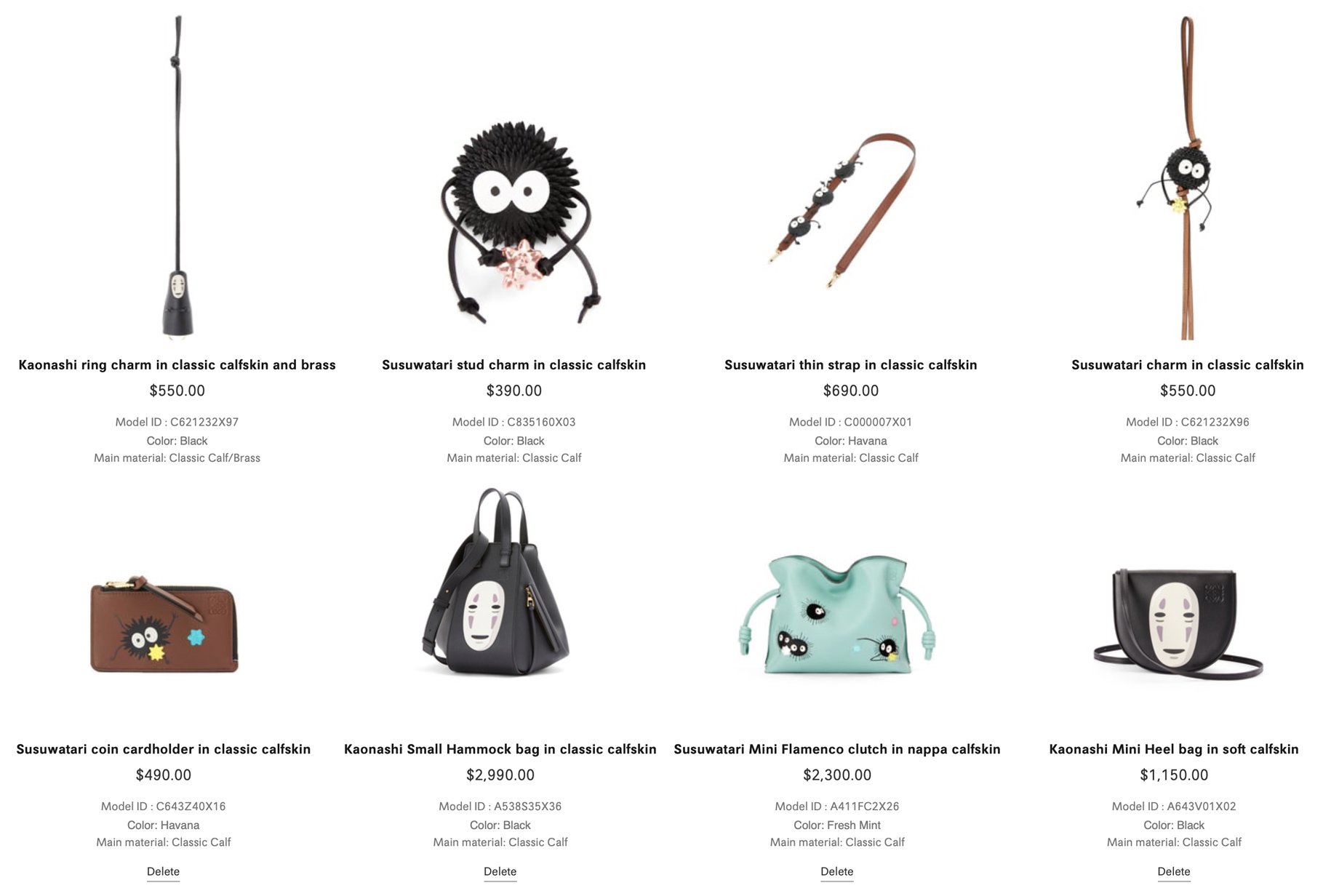 Reason: Admittedly, I don't think I've ever actually seen My Neighbor Totoro, but I do like Spirited Away… and namely love Kaonashi (aka No-Face). So this collaboration is particularly in my wheelhouse.
Have you ever seen those photos of the little girl that dressed up for Halloween as No-Face? She. is. too. cute.
The fact that she allegedly picked this costume and was so committed to her character in the photos… it makes me want to have children and try and influence them to dress up as this lost spirit for Halloween.
It's even cuter than the Susuwatari (soot spiders) and their Konpeito (star food) in the movie.
Other than cute Japanese cartoons, cute kids who dress up as a relatively scary Halloween costume, I also love cute collaborations that play on a brand's classic leathers (all of Stephen Sprouse & Murakami's collaborations with Louis Vuitton, although I guess that was on canvas)… that's why I'm picking the Susuwatari on Loewe Havana leather (they're pretty adorable to boot). Also, a boat load of No-Face items on classic Loewe bags, because, well, he's just so cute.
---
Would you buy it? Do you have a favourite character from Spirited Away?