How do you choose your New Year's Eve outfit?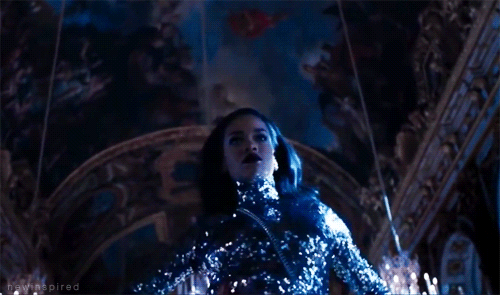 I personally don't love New Year's Eve… Maybe I watched the O.C.'s season 1 New Year's Eve episode too many times and it raised the bar way too high…
Despite my aversion towards it, I still dress in mind of what I want the new year to bring.

What I hope to happen, what I hope to achieve, simply put — what I hope for.
This Topshop dress could be the New Year's Eve dress that envelopes everyone's Rihanna, Jane Birkin, and 90's Kate Moss hopes and dreams.
When I started this blog (three posts ago, ahem) I didn't expect one dress to cross so many celebrity style boundaries… Jane Birkin, Rihanna, and even 90's (and present) Kate Moss…
This one sequined Topshop dress is breaking all the boundaries.
Isn't that what New Year's Eve dressing is supposed to do?
Maybe I'm projecting. I'm someone who doesn't believe that New Year's Eve is really anything special because if we want a new year, we are in charge of it and can do it ourselves. But at the same time my New Year's Eve outfits always have to have some type of symbolism. "OK, which year was a great one, and what was I wearing?"
You can reflect (get it? this dress is sequined.) anything you want onto this one dress…
All the glittering hopes for the next year. To be better, more productive, and whatever, all in one outfit.
If you want to be a boss like Rihanna, go for it!
If you want to play Kate Moss and be mysterious in it, sure!
If you want to channel Jane Birkin and be the life of the part, pour away!
Also, the price. $115 USD, it fits the bill.
Find it here on topshop.com…