Wednesday: I've been feeling real down lately… so, to coax me out of the house and get a change of scenery, my husband lured me to the mall under the guise of checking out what's new at the Hermès store.
Nothing was particularly interesting at H, but we had a nice lunch (at Saquella in the mall) after while I rattled off a hundred "fun" facts about the bags we saw (my new favourite hobby is learning about Hermès bags — is that what's causing my slump?).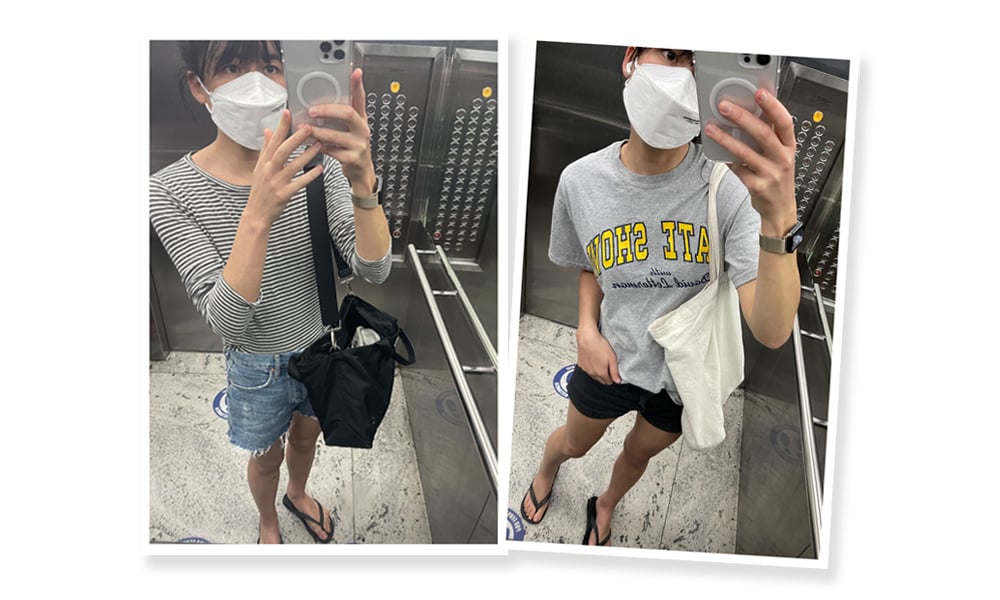 Friday: Dragged myself out to get lemons and cauliflower for a cauliflower fake risotto that I quite like tomorrow… wore a t-shirt from Late Show with David Letterman because I've been feeling nostalgic lately.
Saturday: Threw on this old Rag & Bone dress to make that recipe from yesterday, because I spent the day deep diving on Lily Aldridge's style (she wore this dress in 2012 or so and then I bought it (on sale) shortly after).
This is the recipe for the fake risotto — I do a full head of cauliflower, a full onion, and like 5 cloves of garlic (the garlic here is puny), and I deglaze the pan before adding the riced cauliflower with white wine or vermouth… also I juice the lemon after I take all the zest off and add that to the cauliflower/onion/garlic mixture to create a little steam to help cook the cauliflower a bit. As well, I use frozen spinach and totally omit butter, because tbh I don't love cooking with butter (makes it more greasy).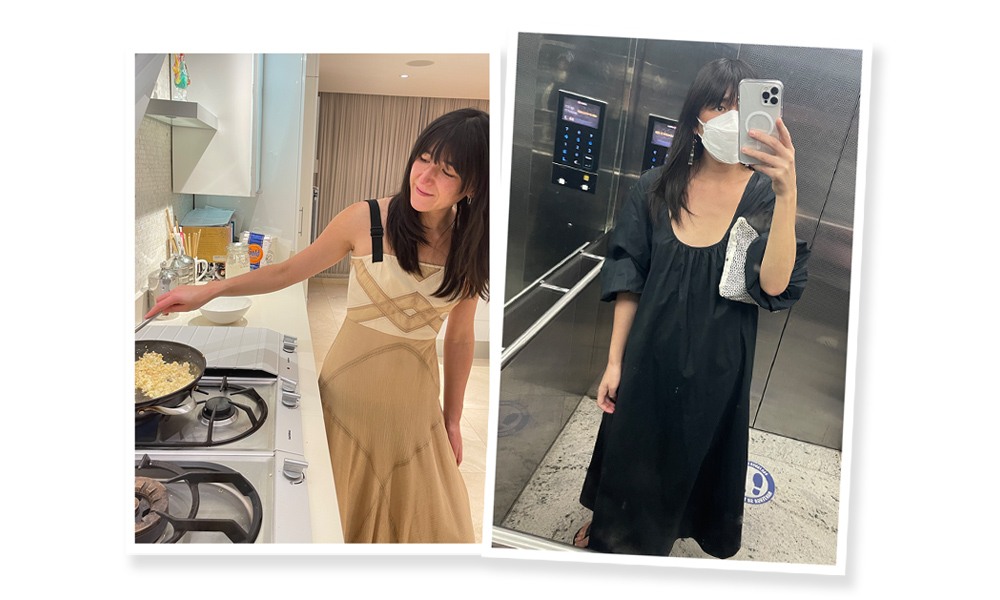 Monday: Went out for dinner with my mum and husband to La Vespa. It's around the corner from where we live and a nicer, but still casual, restaurant. I wore my G. Label x Tabitha Simmons dress and a pair of Isabel Marant earrings — the Isabel Marant canvas pouch and flip flops made the outfit look and feel more laidback.
---
By the end of the week, I managed to (thankfully) work my way up and out of this down feeling. What do you do to pull yourself out of a slump?