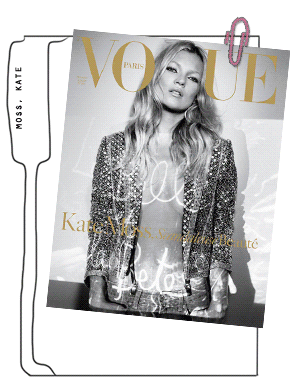 Name: Kate Moss
DOB: 16/01/1974
Instagram: @katemossagency
Location: London
Seems to Favor: John Galliano (new and vintage), Christian Louboutin (especially Pigalles and the eponymous So Kates), Isabel Marant, and really whatever else strikes her fancy
She Says: "Never complain, never explain." (well, she didn't say it but she does live by it…)
Kate Moss Summer Style Summary:
Kate Moss' style…
How do you pinpoint what makes it so desirable?
We all have the elements in our own wardrobe: the skinny jeans, ballet flats, a good fitting blazer… So what makes her look so striking?
After being a Kate Moss style fangirl for 10+ years I've come to realise that in order to get Kate's style, it takes more than just the right clothes.
They help, sure. But even with a closet filled with starry Equipment blouses, Alaïa boots, and Siwy skinny jeans, you still can't do it. Because in order to get the indescribable style that she has; sometimes glam, sometimes coquet-ish, sometimes rock and roll rough, and always just perfect – you have to have it.
But how do you get it?
It's that mystery, that persona, that allure and confidence… Not the book by Alexa Chung. Although that book can help to get Chung's style, it doesn't exactly help us here.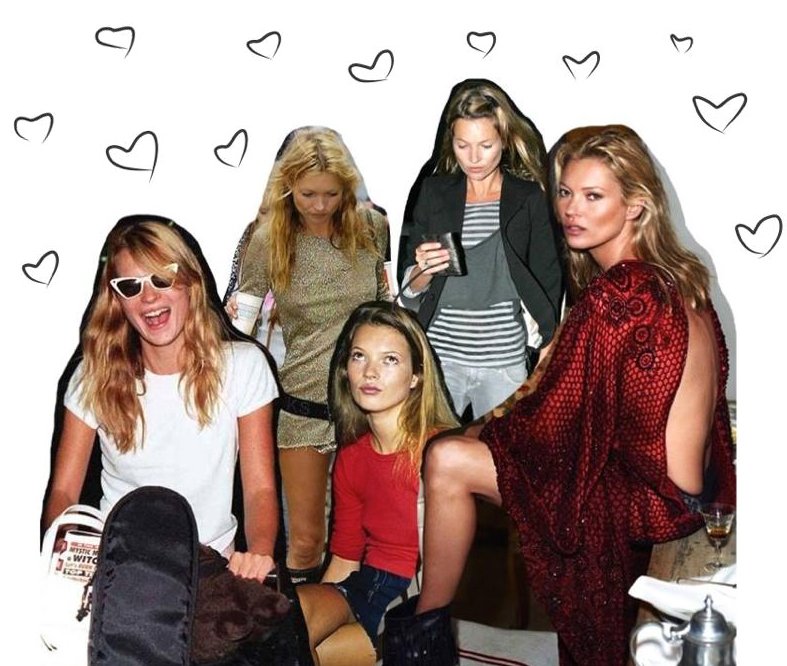 James Fox wrote in Vanity Fair's December 2012 cover story: "Galliano soon discovered that Moss liked to be given a narrative for the dress she was showing. 'Then she lives it in her own way. It kind of gives her a boost. She's really shy. She loses it sometimes. She thinks, I can't do it. She knows she can do it. It's like electricity, and then, boom.'"
That's not to mean that every day you should be putting on a new persona and be a totally different person. But find the root of why you're wearing your skinny jeans with the coolest belt; what you want to convey to the world is key to Kate's style.
As each year brings something new to Kate's style: the 90's waif model-off-duty look with slip dresses with Adidas, the 00's hot pants and vests for running from festival to festival, and today's blazers and Alaïa boots easily convertible for meetings and school runs… One thing remains consistent, okay, three things remain consistent: her eye for the obscure, a rock and roll edge, and it.
Each of her style eras has its marks, but like a good rock album they flow together from track to track.
So to get Kate Moss' style, put on a Rolling Stones album, get inspired, and see what happens. If that fails, purchase all the Kate Moss x Topshop you can find on eBay. Actually either way, do that, because there is no high-street collaboration that will ever beat it – sorry Balmain x H&M.