It's 35°C outside today.
Ridiculously hot.
Thinking of the summer, I took a cue from when Alexa Chung went to Glastonbury a few (six) years ago.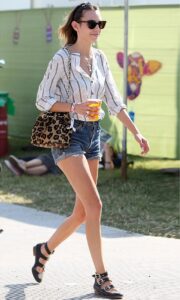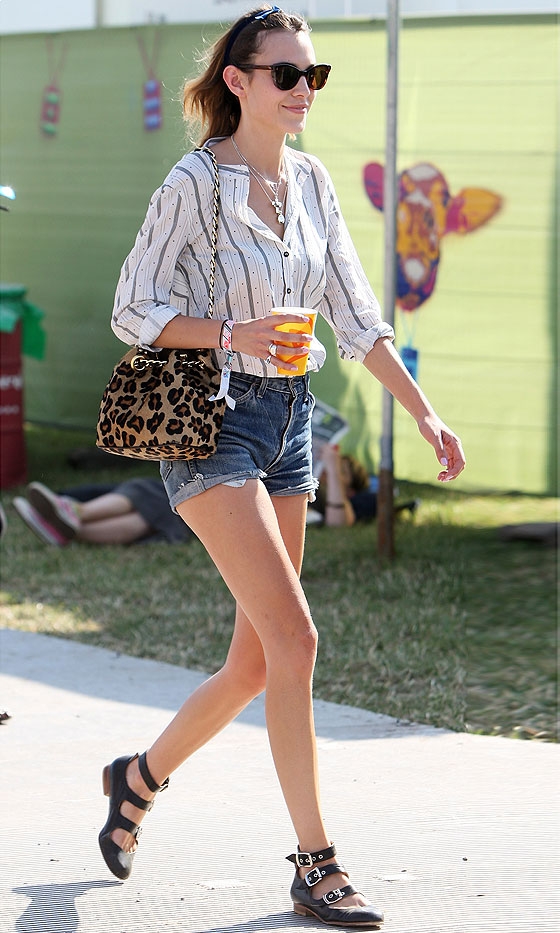 Super easy, breezy, and would 100% go with the Chanel slingbacks. Actually, has Alexa Chung worn them yet? I feel like she should have by now…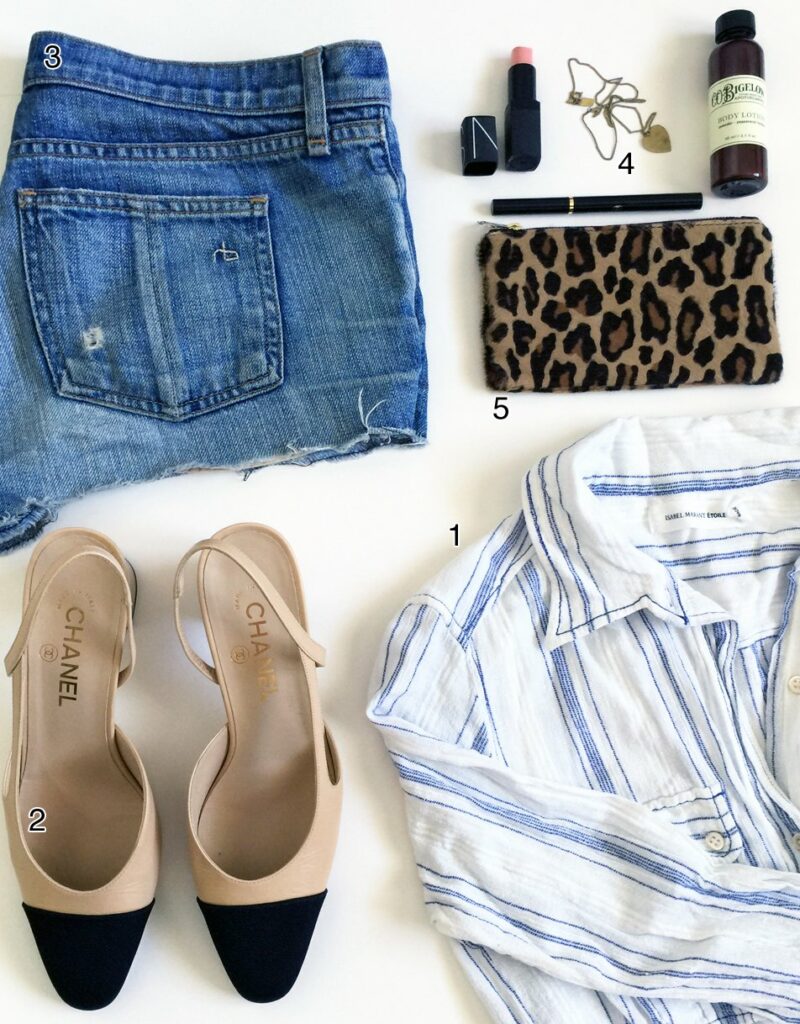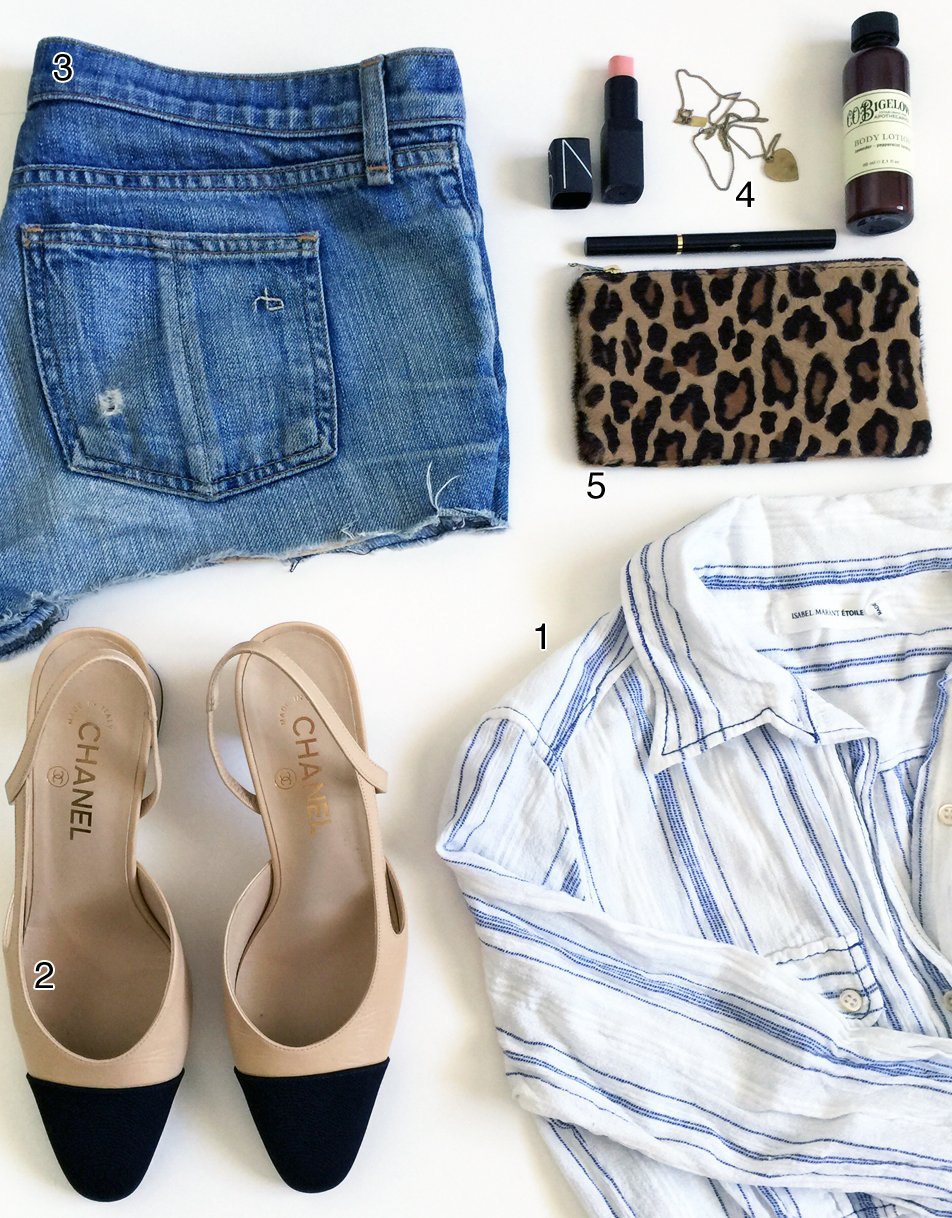 Étoile Isabel Marant Shirt, relaxed, breezy, but refined, a great go-to when the temperature climbs.
The Chanel Slingbacks
Rag & Bone Mila Shorts, great denim shorts. But I have a bias to Rag & Bone denim. Have not been able to find a pair this good in a while actually…
Misc. Ingredients, Nars Sabrina lip balm — they discontinued it a few years ago, but I hoarded it! The necklace from In God We Trust I keep wearing. C.O. Bigelow lotion from a stay at The Bowery Hotel. Alexa Chung said in her Into The Gloss interview that she steals the hotel bottles, sooooo… And my trusty Chanel liquid eyeliner for a little cat eye flick. What's an Alexa Chung inspired outfit without it?
Charlotte Olympia Pandora Insert, the whole Pandora box is amazing for night. But for the day, I'll just use the insert to throw a few small things in. Plus I get a dash of leopard print like Alexa Chung's Russell & Bromley bag.