11 years ago, I found a picture of Kate Moss wearing a white denim skirt, a pair of black flats, and a jumper (sweater) that said "Ginsberg is God." I wracked the internet trying to find out everything I could about that jumper. It turns out it was by the same London designer that also made the white crochet dress that Kate wore (and I also couldn't find): Bella Freud.
In 2009, four years after seeing that fateful photo, it finally happened for me. I received my first Bella Freud jumper. It wasn't the "Ginsberg is God" jumper, but the one that said "Je t'aime Jane." A beautiful toast to the love between Jane Birkin and Serge Gainsbourg. As an ardent Jane Birkin fan, I was over the moon with it.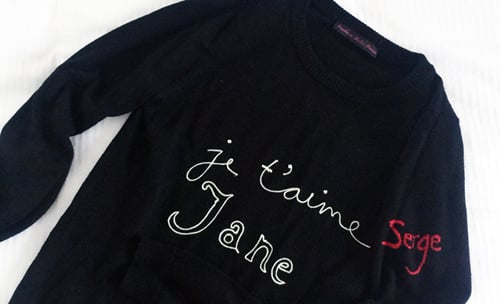 I love this sweater more than anything. And that's not just me being hyperbolic for the sake of this Bella Freud jumper review. It has become a bit of a treasure for me. Especially because it has the old Bella Freud old logo on it and "Serge" is written in red vs on the new one, "Serge" is in white.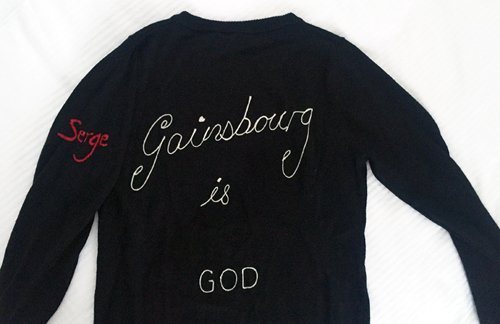 Like my Isabel Marant Dickers (purchased a year later), my Bella Freud Je t'aime Jane sweater has yet to go out of style.
…