Emmanuelle Alt knows a good jacket.
Especially when they're by Isabel Marant.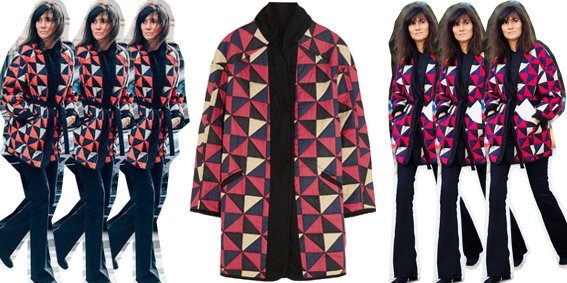 This specific jacket Emmanuelle Alt's wearing is by Étoile Isabel Marant. And the Outnet actually has it in stock!
It's an easy jacket to overlook. It has so much going on. But Emmanuelle shows us how easy it actually can be. A flared black jean, black sweater, then belt the jacket with — you guessed it — a black belt and the jacket can walk the talk. Plus, it's reversible so if you're feeling a bit street style shy you can just wear it inside out.
A dreamy jacket at 30% off…
Hurry, there's one left in stock over at the Outnet!