WHAT I'M DOING
I have a date tonight!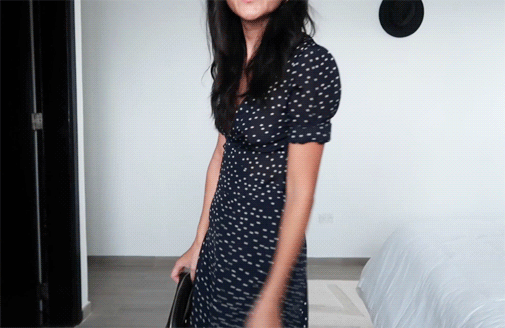 Normally I play it coy when a guy asks me for dinner… "No, where do youuu want to go!" but I may have railroaded him into going to a Belgian place that just opened. It's the first place I've found here that serves traditional moules frites (my #3 all-time favourite dish).
My outfit reflects three things: 1- that it's a date (or at least I think it is), hence the sweet sundress (duh), 2- it's a little bit big for me so there's room for lots of food and wine and 3- that I got an A- in Strategic Planning in college, I mean look at all the thought that went into choosing it!
WHAT I WORE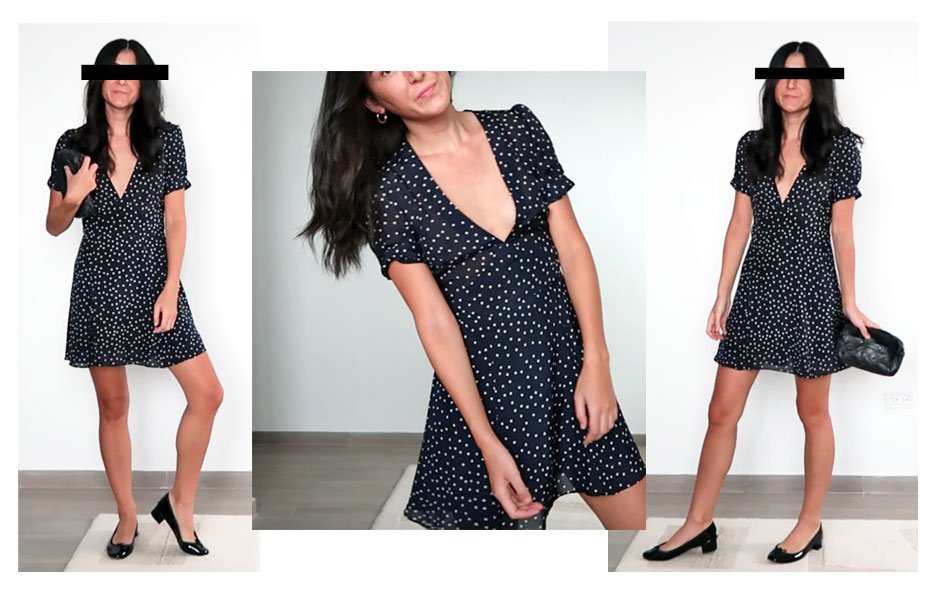 Réalisation Par Ozzie dress (review here) — at first I hated this dress, I had to get it tailored to make it fit but now I can't get enough of it. It's a perfect date dress with its flirty skirt, demure star print, and plunging v-neck. | Marc Jacobs clutch — really this is a makeup bag from 2007, but I use it as a clutch. I don't know how anyone could keep makeup in such a luxe little bag. | Vintage hoops — my mum's from the 80's. | Repetto Camilles (review here)