I got my very first pair of Repettos in 2006, because Kate Moss wore them. Five years later, I added Repetto's Camille ballet flats to my collection. Since then I've totally worn one pair out, replaced them… and then another. This totally makes me qualified to write a review!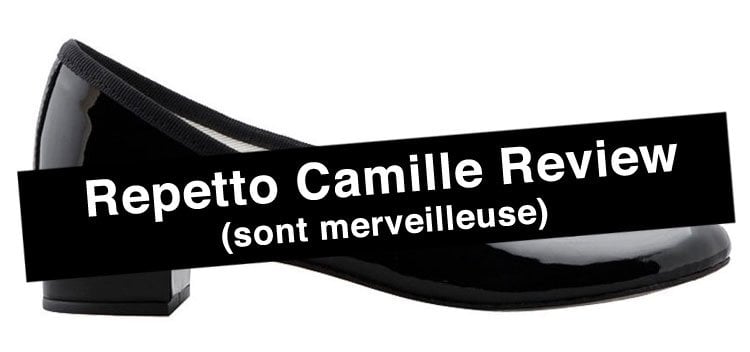 Founded in 1947, (that's 70 years ago!!!) Repetto knows ballet flats.
Repetto began when Rose Repetto crafted ballet shoes (real ballet shoes, not flats) for her son Roland Petit. This led to Repetto creating flats for Brigitte Bardot in "And God Created Woman." Repetto continues to create ballet shoes for real ballerinas today. And of course, they still creates ballet flats for classic it-girls.
Total Parisienne. Brigitte started it, Jane followed suit, and today's cool French girls (and Sarah Jessica Parker) continue it.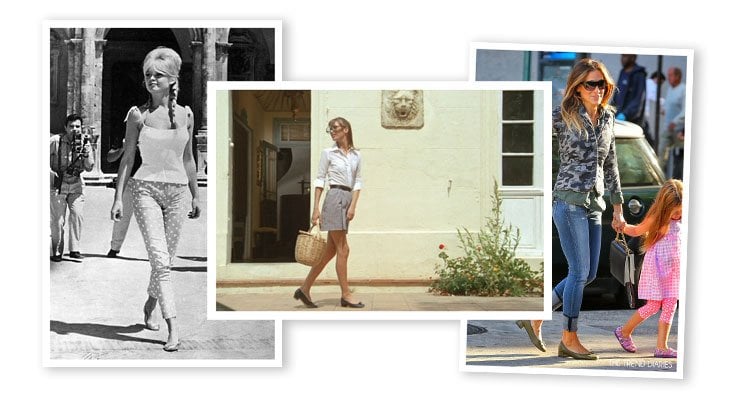 SIZING
Repetto Camilles don't have THAT much structure to them (compared to say, Chanel's ballet flats), but that can be a good thing. For starters, it makes them super comfortable.
For the 10 years that I've been wearing Repetto ballet flats, their sizing has been a consistent 39.5 for me. It doesn't matter what style it is, Cendrillons, Camilles, Panames, sandals… Repetto shoes are always half a size smaller than modern-day French sizes.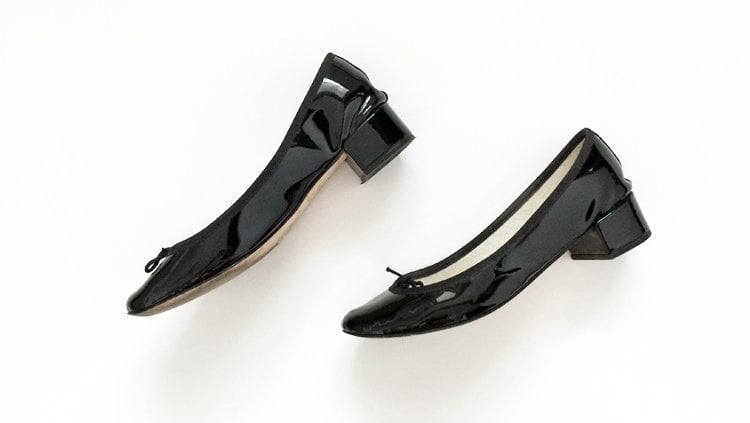 I'm a perfect 39 in Chanel, K Jacques, and Isabel Marant. For Repetto, I always take half a size up (39.5) and I always need that extra half size space. In my experience, it doesn't matter if they're suede, leather, or patent leather, they will not stretch THAT much. A little, but not a lot.
I've had recent troubles with my newest pair of black patent Repetto Camilles. They are a pinch too tight in 39.5 and are not showing signs of relaxing (despite wearing them endlessly). For my next pair (in a few years), I will size up to a 40.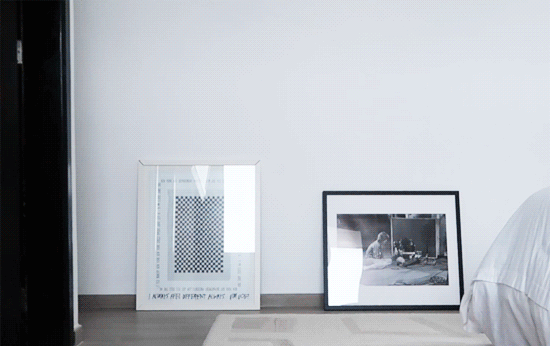 DURABILITY
These flats are durable as long as you take care of them. Don't be a hero and wear them in the rain, it isn't worth it. They will get destroyed.
Get them re-soled now and then. I've had the same pair of Repetto ballet flat loafers (a discontinued style, but they were so fab) from Paris since 2008. Inside they might look grungy, but outside they look totally fine.
You can also find these quality flats on Shopbop where you can save 15% off your first order if you sign up for their mailing list. They also offer free shipping (even for international orders) & free (and easy) returns.
HOW TO WEAR
You can wear your Camilles with anything. They refine knackered denim shorts and skirts…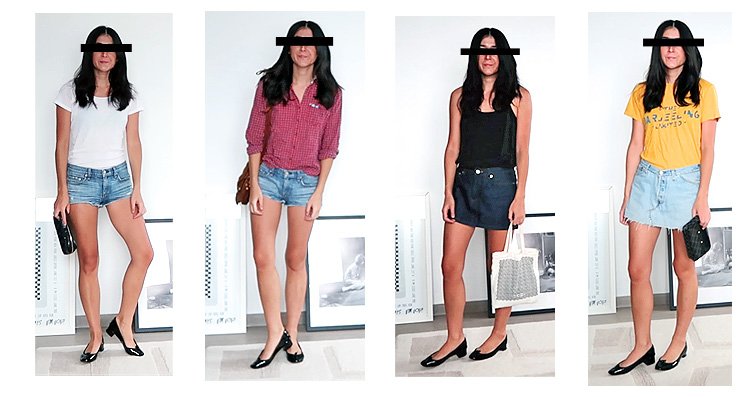 Left to Right
Rag & Bone denim shorts with my Rockins white t-shirt and Marc Jacobs makeup bag
Rag & Bone denim shorts with an Abercrombie & Fitch button down
A.P.C. denim mini skirt (review here), Isabel Marant mini tote bag and an Equipment camisole
What Goes Around Comes Around vintage Levi's denim skirt with an A.P.C. Darjeeling Limited t-shirt and that same Marc Jacobs makeup bag
… and the patent leather brings a sparkle to night time looks.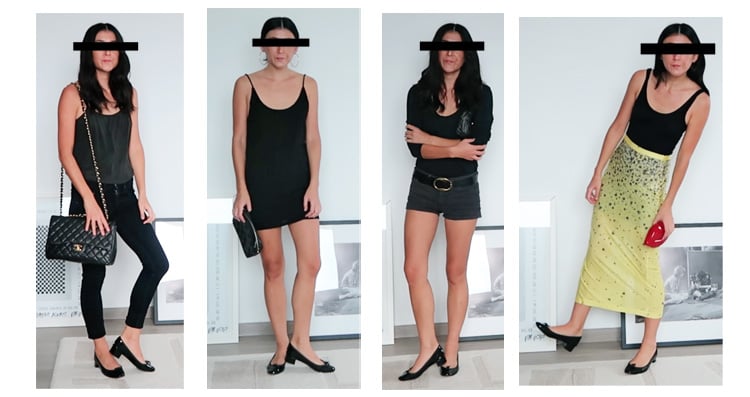 Left to Right
Cuffed Rag & Bone jeans (review here), an Equipment camisole and Chanel maxi bag
A Mikoh coverup, that Marc Jacobs makeup bag/clutch and my Etsy hoops
American Apparel denim shorts with a James Perse long sleeve, Marc Jacobs clutch and Isabel Marant belt
Opening Ceremony skirt, a James Perse tank top and Lulu Guinness lip clutch
PROS & CONS
Pros
–Variety of Colors and Leathers: Repetto has the best selection of leathers and colors. They are also available for the Camilles. You can basically find any combination you could ever want. Patent ruby red? Oui. Black boa? Mais oui!
–Heel: This ballet flat has a 2cm heel. It isn't a super obvious boost in height but it's enough to elongate your legs. Because of that little leg up, it makes the Camilles the ideal shoe to wear with denim shorts. The black patent also classes them up a bit!

Cons
-They're tight at first, but will give a LITTLE bit
-Not exactly an "explore a new city" kind of shoe unless they're totally fine on you — my toes get tight and uncomfortable when I walk around a new city endlessly, to be honest.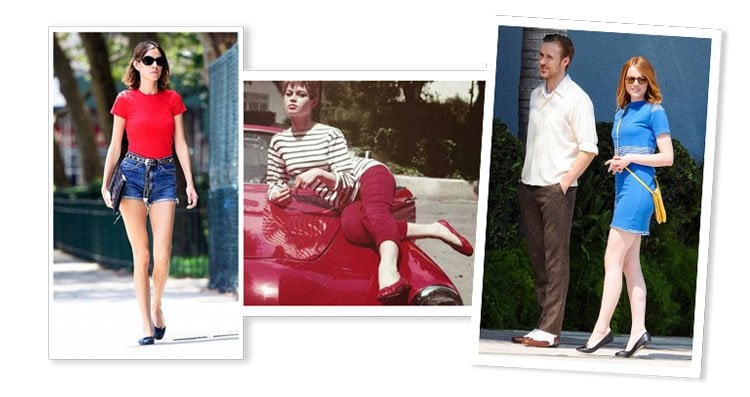 TIPS
-DO NOT wear your Repettos in the rain
-Get them regularly resoled so that the bottoms won't wear too thin and the toe won't split (if you are in NYC, I recommend Minas on Wall st. the most — he works miracles)
-Pass a paper towel over the cushion after you wear them so you don't get dirt build up, but that happens with every shoe. Repetto's cushion is white though so it makes it more apparent.
-For trendy colors and leathers, consider waiting for a sale. They happen on the seasonal colors and you can get a good price. But don't hold your breath for black… Since Repetto is now available on Shopbop, I recommend waiting until their 20-25% off site-wide sales (around April and October) to order Repettos in staple colors.
-Undo the bow to adjust the tightness of the shoe — it actually helps!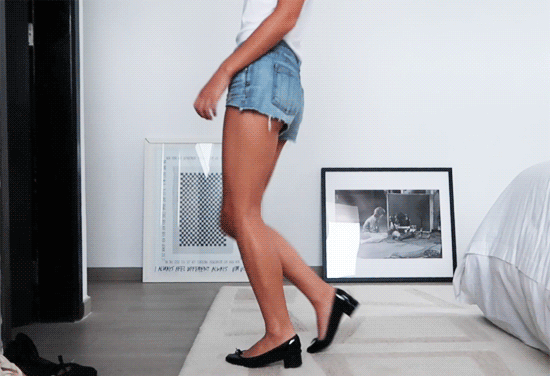 Repetto Camilles are not statement shoes. They're a subtle essential.
You don't realise what your closet has been missing until you get them and you don't realise what you had until you've worn them out.
These flats are available from a lot of retailers including Repetto's own online store. For even more options try searching on ShopStyle.
Note, I use affiliate links, but I'd STILL recommend Repetto flats if I didn't.
Need Outfit Inspo? Here's How I Wear 'Em…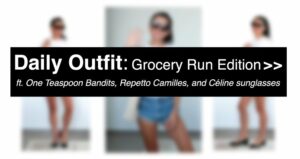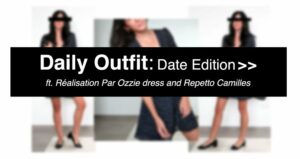 YOU MIGHT ALSO BE INTERESTED IN…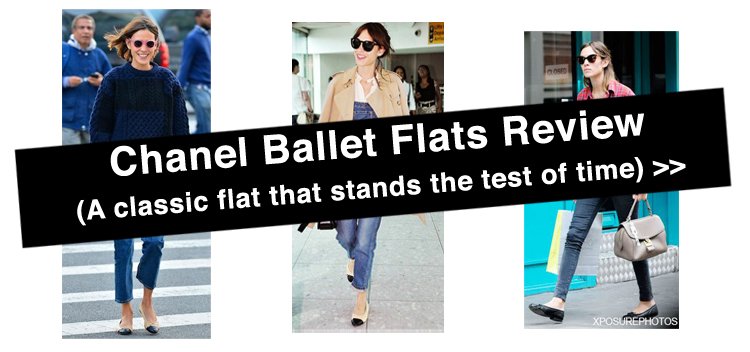 Adaptability

Comfort

Durability
Summary
Adaptability
Repetto Camilles dress up destroyed denim shorts. They make your legs that much longer for a flirty sundress. They blend in for a classic dinner at Balthazar. They make your work uniform that much more professional. You aren't wearing another pair of ballet flats; your ballet flats lift you off the ground!
Comfort
They might pinch the first few wears, but after that they'll feel super comfortable.
Durability
Quite durable, but you cannot wear them in the rain. The lightest rain possible, maybe. But nothing more than a mist. Also, if you walk a lot (like me!), get them regularly resoled. Your local cobbler will know what to do.