Those cool girls on Instagram have one thing in common (other than their perfectly tousled hair and enviably clear skin), their Réalisation Par dresses.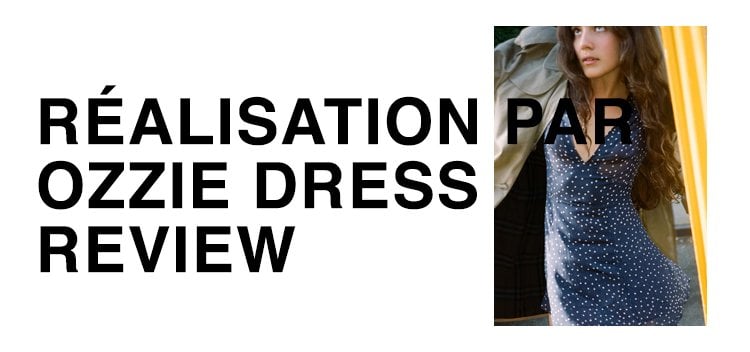 Wanting in on this silk day dream in a dress, I ordered Réalisation Par's Ozzie in navy star.
But I should have done some research about how Réalisation Par dresses fit before I bought it… because I definitely ordered the wrong size.
Réalisation Par Ozzie Sizing
Réalisation Par's Ozzie dress runs big.
I'm 5'5.75″ and currently 115-117 lbs.
My sizes run like this…
–Rouje, FR 34-36
–HVN or Reformation, US 2 or S
–ALEXACHUNG, UK 8
This star print Ozzie is a size small, and too big.
When I got my star Ozzie tailored it began to feel better… but it still didn't effect how long the dress is or how low it is.
Here's how it looks after the alterations: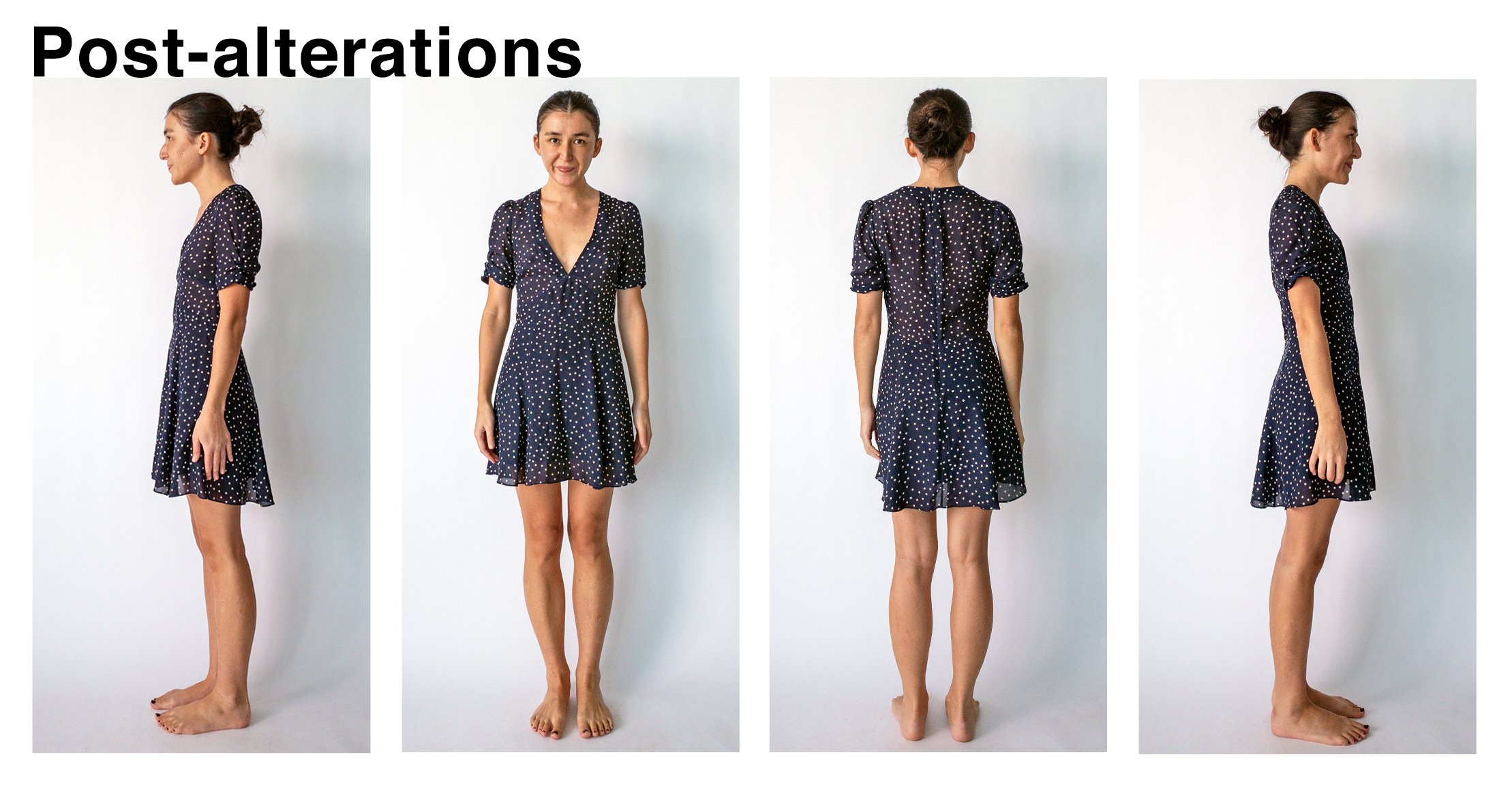 … and here's a relatively not-great quality photo of before & after: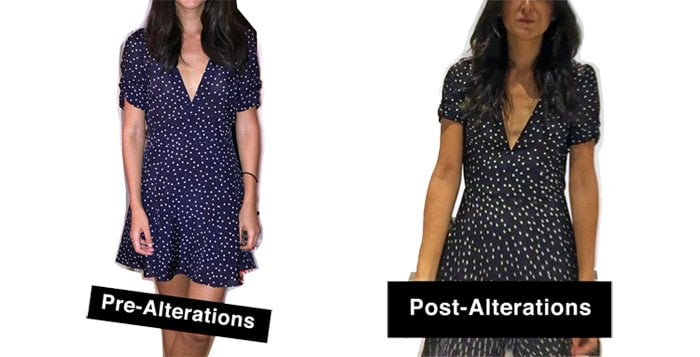 My new Poison Ivy Ozzie, is an XS and it fits & feels so much better.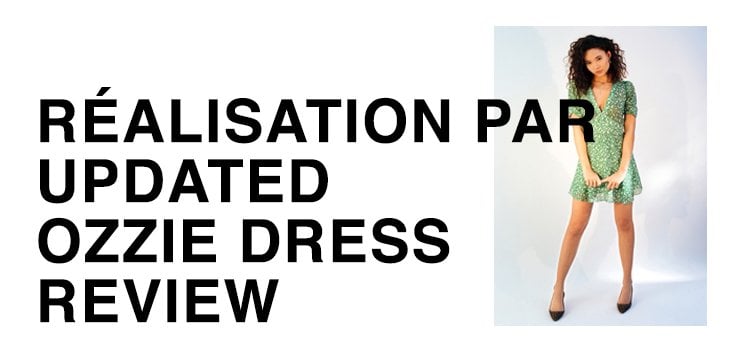 Réalisation Par suggests that if you're in between sizes to size up in the Ozzie dress. I hadn't read any reviews and to be honest, well, I trusted their recommendation.
… but I shouldn't have. Instead, heavily consider sizing down if you're between sizes for this dress.
---
What I Like & Don't Like About Réalisation Par's Ozzie
What I Like About the Ozzie…
–100% Silk: The best nighttime material. It's super hard to find cool dresses that are made out of 100% silk, most brands use synthetic or semi-synthetic fibres.
–Star Print: A perfect subtle print.
–Fluidity of the Dress: There is no dress that moves as well as the Ozzie. It was basically made for a late night dance party… or if you're me, a late night leaning on a wall wondering how far the nearest taxi home is.
–Floaty Skirt: I love how floaty the bottom part of the Ozzie dress. Legs always look longer and slimmer in a fluid skirt.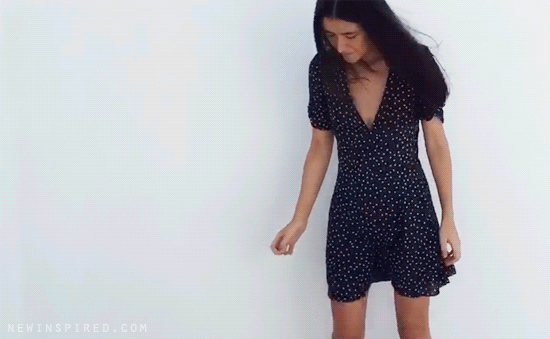 What I Don't Like…
How low it is.
(… but only because I ordered the wrong size.)
It's so low in a size small that you can't wear a bra with this dress.
As a result, I look very flat in this dress. I've tried my favourite shapers from Fashion Forms, but you can easily see them.
It's not the biggest problem and it's only an issue because I ordered the wrong size.
When ordered in my correct size, XS (details here), I don't even need a bra because it fits closely and naturally lifts things for me.
---
ABOUT RÉALISATION PAR
Teale Talbot and Alexandra Spencer started Réalisation Par in 2015 out of Australia… and their clothes almost instantly became the Instagram It-Girls' go-to.
Teale and Alexandra are geniuses.
They've seemingly taken two Kate Moss Topshop dresses from 2007 & 2008 and remade them in new prints and in 100% silk.
Here's a closer examination of the comparison if you're curious…

… and then once everyone (or at least Teale & Alexandra's) Kate Moss nostalgia was filled, they went on to release their own original silhouettes like the…
–Amelia dress
–Christy dress
–Juliet dress
–Kate dress
–Luella dress
–Naomi skirt
–Teale dress
–Violette dress
(Click the style name for my review)
---
The Ozzie just feels cool — temperature and vibe wise.
Réalisation Par's prints, cuts and luxe materials are too good to pass up for fear of wrong size or nip-slips.
I feel like a cool girl in it, even just for one night.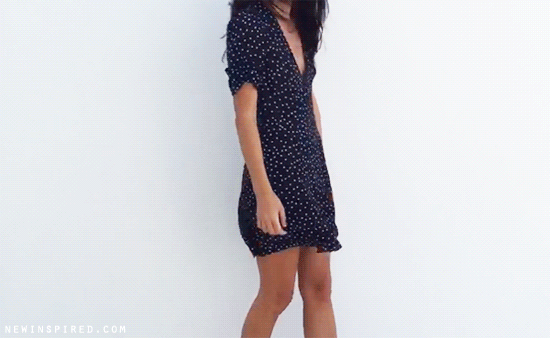 An effortless dress that takes you from a dive bar to a cocktail bar all in one night… What more could you ask for?
The Ozzie dress is available from Réalisation Par for $170 USD.
You might also be able to find it on rel="nofollow"the Real Real or Vestiaire Collective, where you could save money and the environment by buying it second hand.
If you have any questions, feel free to follow me on Instagram and send me a DM!
Looking for Something Similar, but Different?
Note: newinspired uses affiliate links which costs you nothing… but means a lot to me. When you use these links, the money newinspired earns gets reinvested in blog content. Absolutely nothing on newinspired is "gifted" or sponsored, I purchase each item with my own money. Affiliate commissions are used to purchase new items to honestly & thoroughly review. If you found this review helpful, consider using them to support newinspired.
---
MORE RÉALISATION PAR REVIEWS…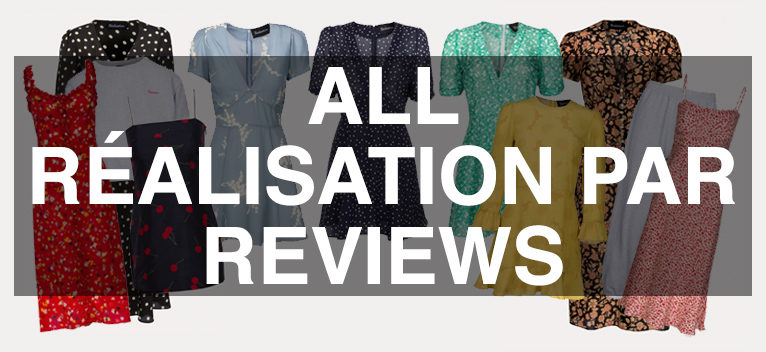 TIPS
-Réalisation Par's return process can be a bit time intensive, here's what to expect.
-They do flash sales around 3 or 4 times a year, it could be worth it to wait, but Réalisation Par dresses are worth it full price. You can find out when they're on via their mailing list or Instagram.