I ordered these items a few weeks ago, but Net-A-Porter takes forever to come during sale season, so…
Item(s): The Row slippers and Khaite Belinda cashmere shorts.
Reason: These slippers from The Row are, well, slip-on, but unlike a lot of slip on flats out there, they have a rounded toe.
I was waiting for them to go on an extra %-off sale, but then they sold out. I put them on my wish list and waited for the notification that someone returned them.
I should have trusted my gut and taken it as a sign that the 39.5 was still out of stock, because they are too small in a 39 (despite taking a 39 in my Ginza sandals).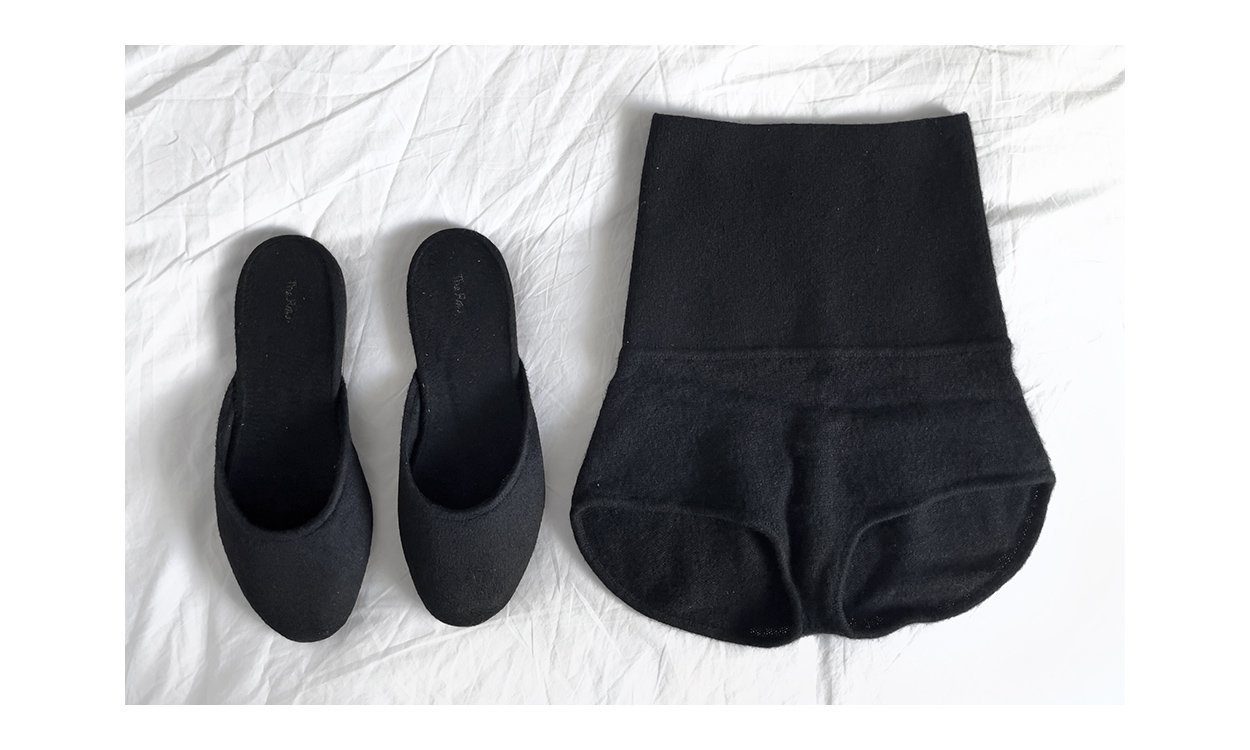 Gutted, I gave them to my sister.
These Khaite Belinda "shorts" aren't something you'd wear around the house with your parents, because they look more like underwear, but when it's just my husband and I at home, I love wearing cashmere "shorts" (these are more like high-waisted underwear tbh) — even if they were 60% off, they still feel 100% luxurious.
(This summer I found the matching Eda bralette in black on sale and next I need to find the matching Scarlet sweater on sale…)
---
Did you go shopping this week? Let's chat about what you picked up in the comments below!