Item(s): La Mer hydration sample set, SK-II Pitera facial treatment essence (75ml), Briogeo dry shampoo, and Ouai leave-in conditioner sample.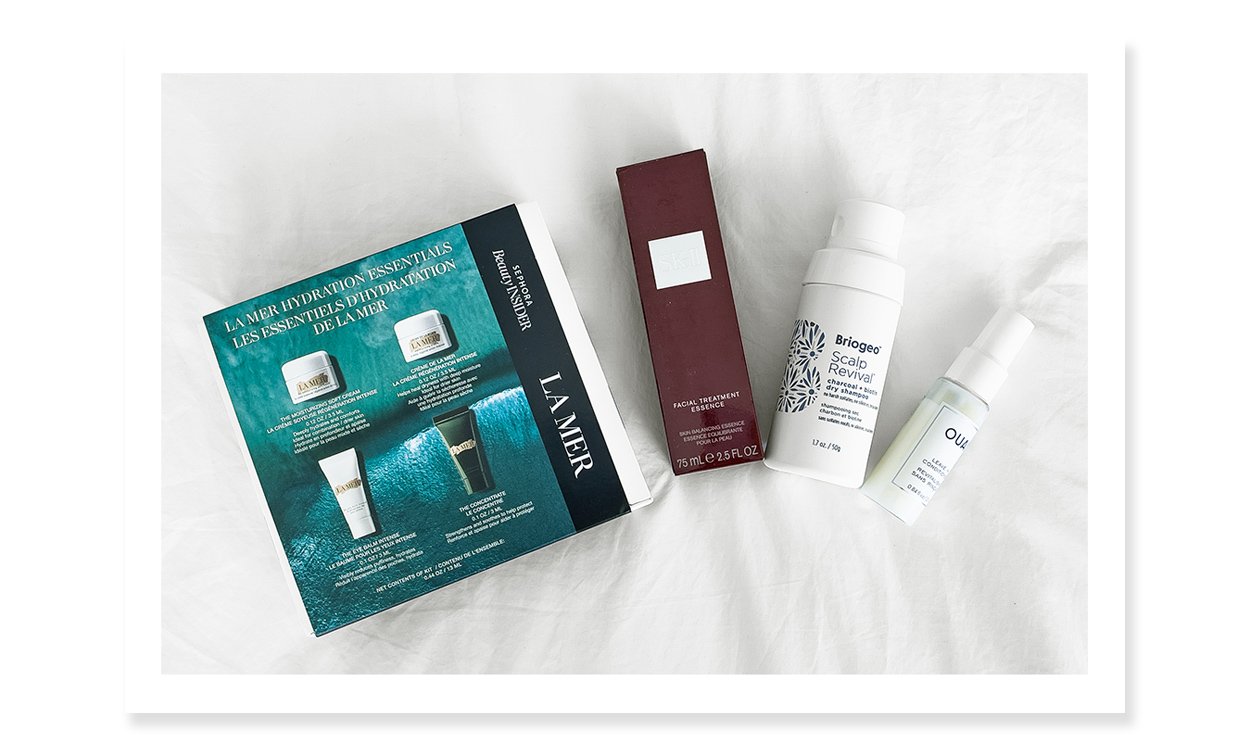 Reason: I've tried this La Mer hydration sample set last year, but I'm still not 100% sure about buying the full-sizes… since it was 500 Sephora points, I wanted the chance to try them again before I commit to buying the full-size products.
My skin has been really dodgy, dry, and dull lately (I drink more than 1L of water/day, so it's not hydration), so I decided to order the SKI-II facial treatment essence to see if it's worth all the hype/to try and make my face less dull.
With a fringe, you're subjugated to two decisions: greasy bangs, using dry shampoo, or awkwardly washing your bangs over the sink with a drop of shampoo every day.
Tired of getting water all over my bathroom counter, I ordered this Briogeo dry shampoo based on the recommendation of my friend Cassandra (remember how she kept asking me to review Margaux ballet flats?). After 1 use, I really like it — the smell is clean, but not overpowering (unlike Bastiste) and the squeeze method is pretty fun… A little goes a long way to freshen up your fringe!
The leave-in Ouai conditioner is another sample that I've gotten before from Sephora and liked, but for whatever reason, I've never been keen to order the full-size. It's fine though, because this will last me at least a year since I use it super sporadically.
---
Have you tried any new skincare lately? Was it any good? Please share in the comments — my skin needs a lotta help right now…