Item(s): Taylor Swift All Too Well tissues, F*ck The Patriarchy keychain, and Red ring.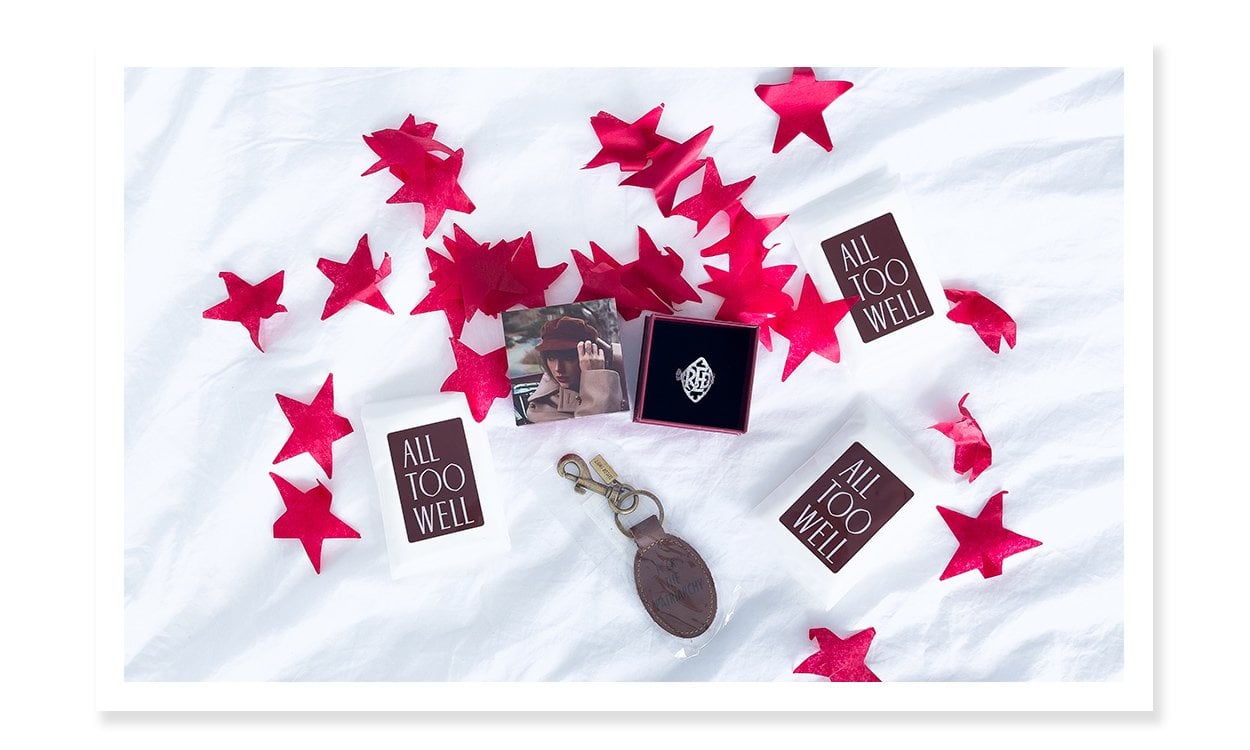 Reason: OK, so before Red (Taylor's Version) came out, this ring was on her website.
I ordered it and was so excited to wear it while listening to her re-recording of Red and being happy, free, confused, and lonely (at the same time).
The order shipped and it looked like I would get it before the album came out — then I didn't.
We It got lost in translation the mail.
So, her official store offered me a refund.
… then I re-ordered it (now 8 weeks out to ship) to Panamá along with some tissues to dry my eyes after the emotional rollercoaster that was Red (TV) and the F*ck the Patriarchy keychain (from All Too Well: The Short Film, remember?).
It finally arrived, 9+ weeks later.
The Red ring is probably one of my favourite pieces of merch.
---
What's your favourite piece of merch from your favourite band/singer?