Item(s): Le Trio from We Are Doré, which includes… Le Baume, Le Cleanser, and La Crème.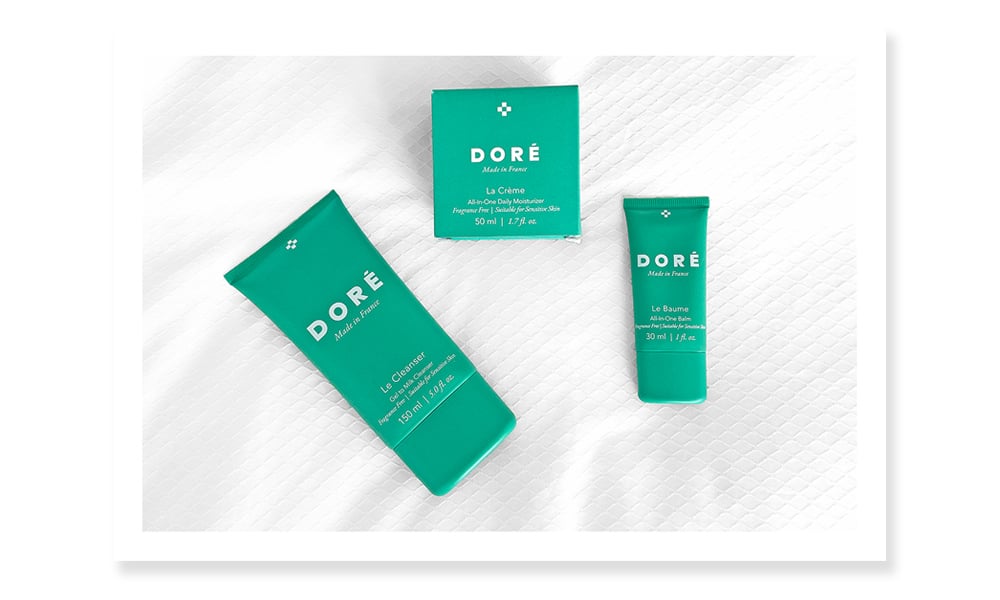 Reason: I enjoyed Garance Doré's blog (when it was a thing) and her book (still in publication).
… and I also really enjoy French pharmacies.
It's true — if I'm in France or a French off-shoot, like St. Barths, I will go into every pharmacy I pass.
So, I ordered Garance Doré's "We Are Doré" skincare range since it leans heavy on being ~French~ and it's Made in France.
Le Baume is basically Homeoplasmine, only minus calendula (I think?).
I usually use Homeoplasmine inside my nose when it's super chapped and gets bloody, so I'm not 100% sure if Le Baume will still work for that or if my bloody & chapped nose needs the pseudo-medicinal properties of Homeoplasmine.
Le Cleanser (we're like 2 products in and the French definite articles (le/la/les) are getting kinda annoying tbh, like we get it, you're French) is OK.
It comes out as a gel and on contact with water, Le Cleanser quickly becomes milky… it's nice and is a fine cleanser, but not anything to get overly excited about. It's probably best as a first cleanser (if you have the time) or to use as your only cleanser with, like, a muslin cloth to exfoliate/get the day's grime off (I just use the freebie cloths that come with my Eve Lom cleanser to wipe off Le Cleanser).
La Crème on the other hand…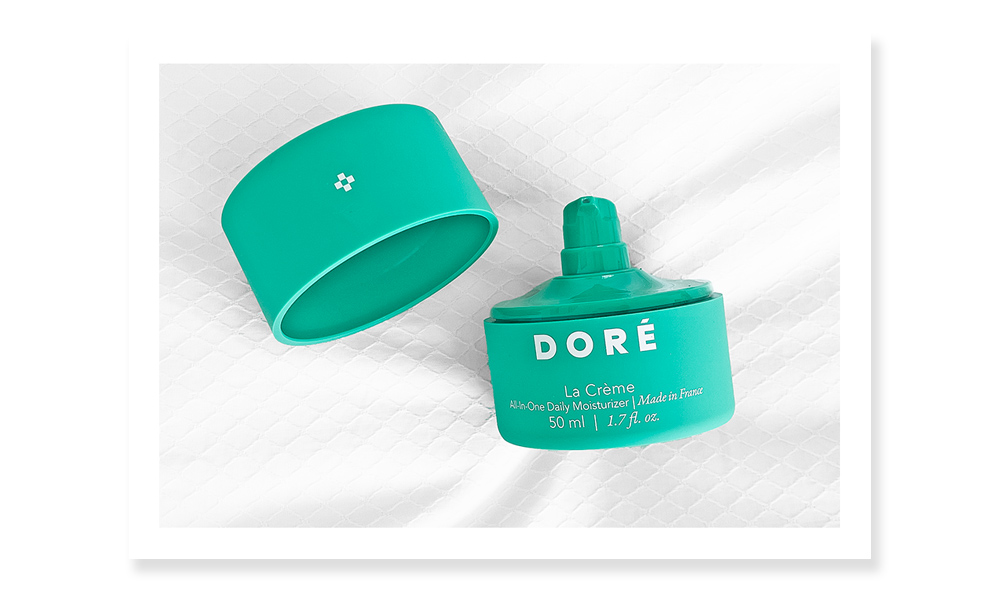 The packaging is A+++.
… OK maybe there's too much packaging (like the lid could be smaller?), it feels high-quality though and makes me surprised there isn't a magnetic closure for the top á la Augustinus Bader The Rich Cream bottle.
La Crème feels like it could pill, but hasn't pilled when I layer it on top of my vitamin C serum.
It's a super light, yet substantial, moisturizer — when I wake up, my skin is still nice and hydrated, unlike when I use other moisturizers and wake up with dry patches.
We Are Doré's skincare is actually pretty great… it effectively does the job, has sleek packaging, and is relatively affordable.
---
Have you tried Doré?
If you haven't and you're curious, here's a code for $10 off your first order!