From high school graduation (pre-absurd price hikes) to graduating college (mid-price hikes) and turning 30 (just before the ridiculous price increase), a Chanel Classic Handbag has marked hallmarks in my life.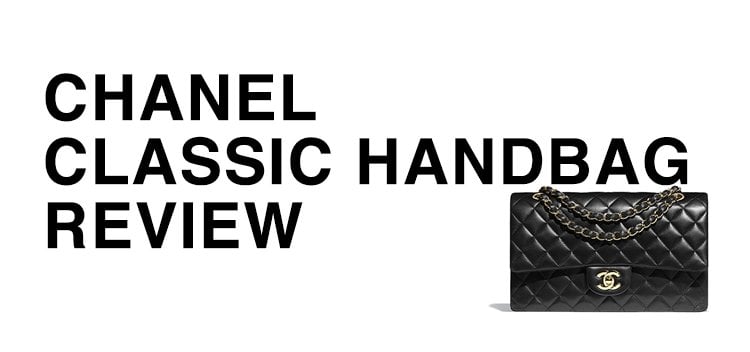 … but when they start at $8,200 $9,600 USD, I cannot say that you need a Chanel flap bag.
Actually, with all of Chanel's crazy price increases, I'd likely discourage you.
No one needs a handbag that costs more than an average monthly home mortgage payment.

… but, if you're interested why I bought mine…

Let's go through the sizes, prices, and how to decide if a Chanel Classic Flap Handbag is worth it for you.
---
Basically, a Chanel Classic Handbag means a classic Chanel "Flap Bag" with the interlocking CC clasp or the 11.12 Handbag.
You're probably not here for a history lesson, so let me TLDR it for you:
When Karl Lagerfeld came to Chanel in 1983, he reinterpreted Coco Chanel's 2.55 handbag (the one without leather on the chain and the rectangular clasp) and the 11.12 flap bag (aka Chanel Classic Handbag) was born.
Older models, like my Jumbo/Large bag c. 2008, can have a single flap.
These days, all Chanel Classic Handbags (except minis) are made with 2 exterior loopholes so you can adjust the strap and wear your bag cross body or over the shoulder, and an exterior flap and interior flap (double flap).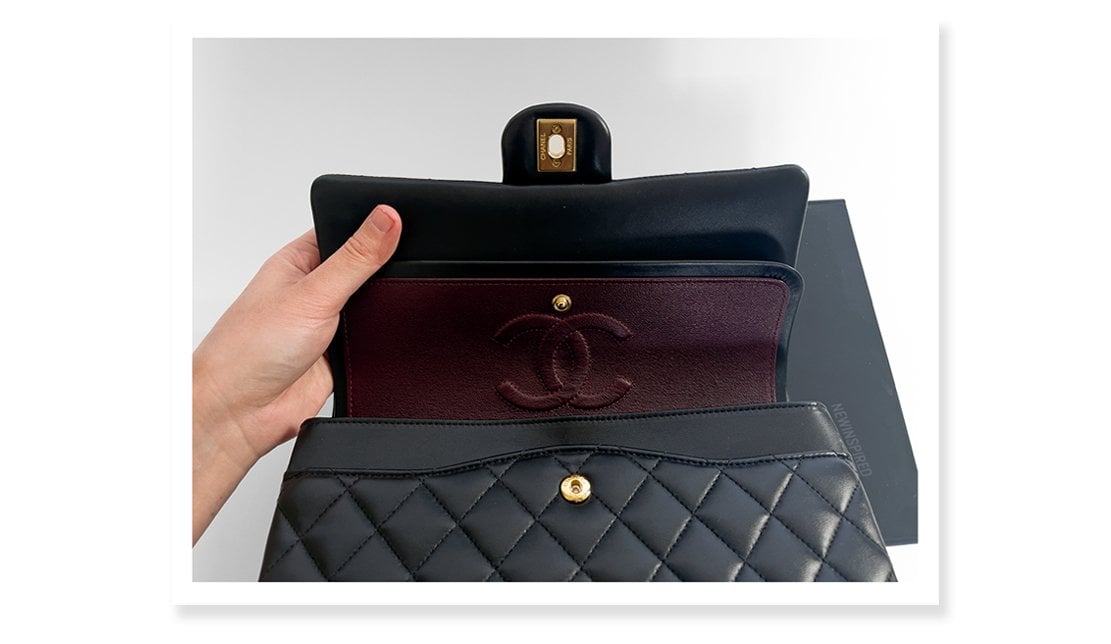 CHANEL Classic Handbag Sizes
Chanel has four sizes for their Classic Handbags (i.e. the Chanel flap bag)…

1- Chanel Mini Flap Bag
Note: Chanel doesn't qualify either of the mini versions as a "Classic," but most people (including me) think of them as "classics."
a- Mini Square-ish Flap bag
The slightly more square version of Chanel's Mini Flap bag is 5.3" high, 6.6" across and 3.1" deep and costs $4,200 $4,700 USD (new 2023 price).

b- Mini Rectangular Flap Bag
Whereas this Chanel Mini Flap bag is 4.7" high, 7.8" across and 2.3" deep and starts at $4,400 $4,900 USD (let it sink in that the 2023 price for a Mini is $100 more than the medium Classic Flap cost in 2013…).

2- Chanel Small Classic Handbag
The Chanel Small Classic Handbag is 5.7" high, 9" across and 2.3" deep.
In lambskin (or grained leather), this bag starts at $8,200 $9,600 USD.

3- Chanel Classic Handbag
… i.e., the bag formerly known as the Chanel Medium Classic Handbag.
The Chanel Classic Handbag is 6" high, 9.9" across and 2.5" deep.

As of 2021, the Chanel Classic Handbag starts at $8,800 $10,200 USD (new price for 2023) in lambskin.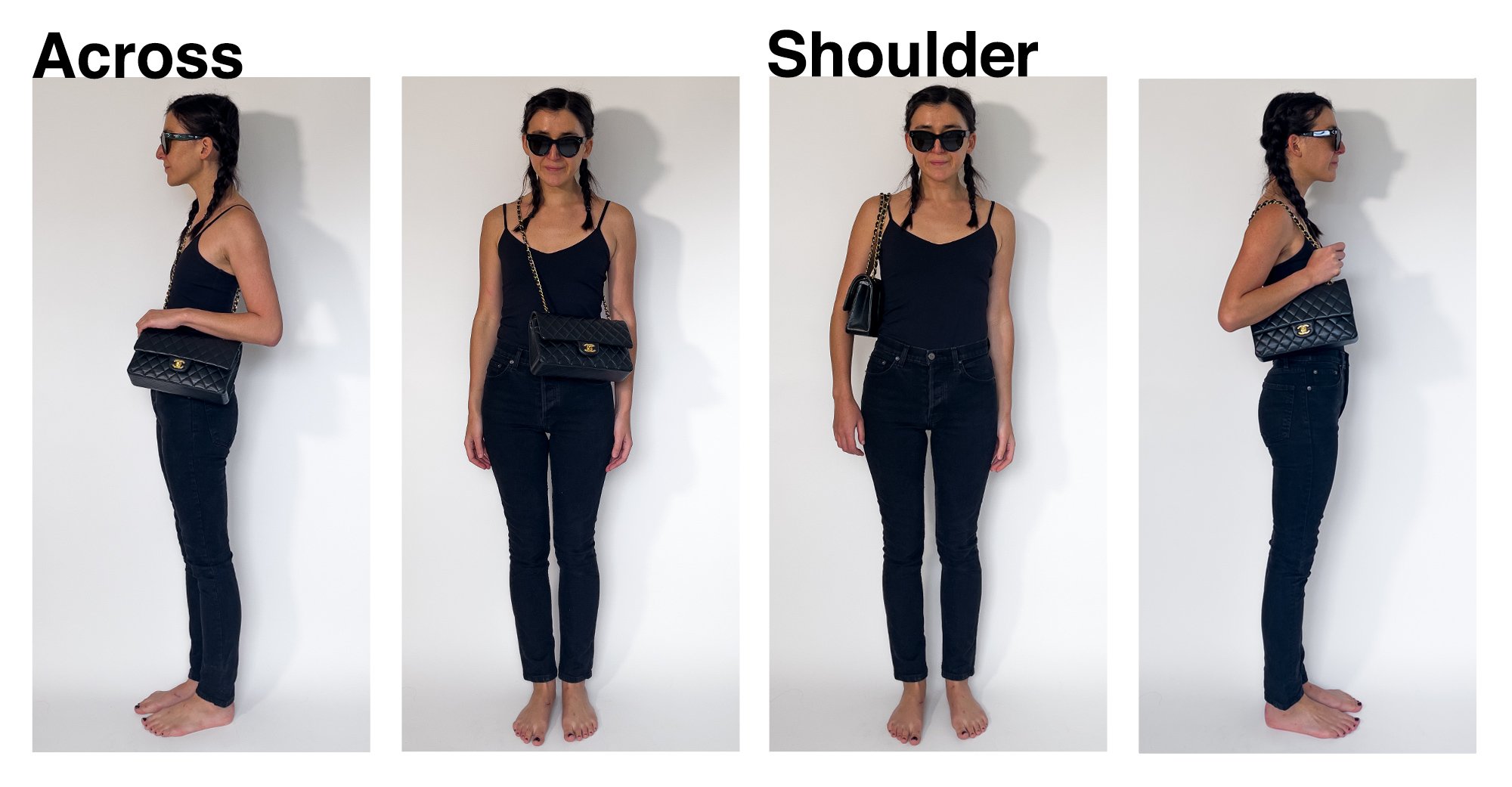 When the chain straps are doubled, the drop measures 9 inches, vs. when it's at its longest, the drop is 16.5 inches.
The Chanel Classic Flap Handbag is relatively light at 640 grams or 1.4 pounds.
This is the most classic size and bag you can get for a Chanel bag.
What Fits in a Chanel Classic Handbag?
You can not fit a full-size wallet in a Chanel Classic Handbag, but you can fit your day-to-day or nightly needs in it…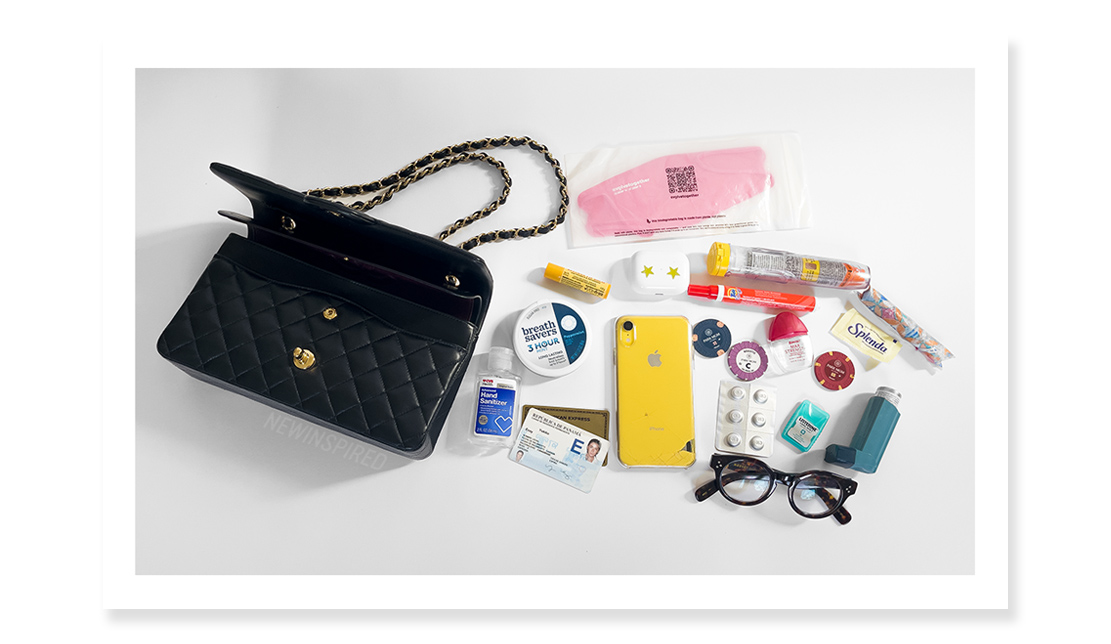 4- Chanel Large Classic Handbag
… aka the Chanel Jumbo flap bag.
The Chanel Large Classic Handbag measures 7.6" high, 11.7" across and 3.9" deep.
Today, the Large Classic Handbag starts at $9,500 $11,000 USD (2023 increase price).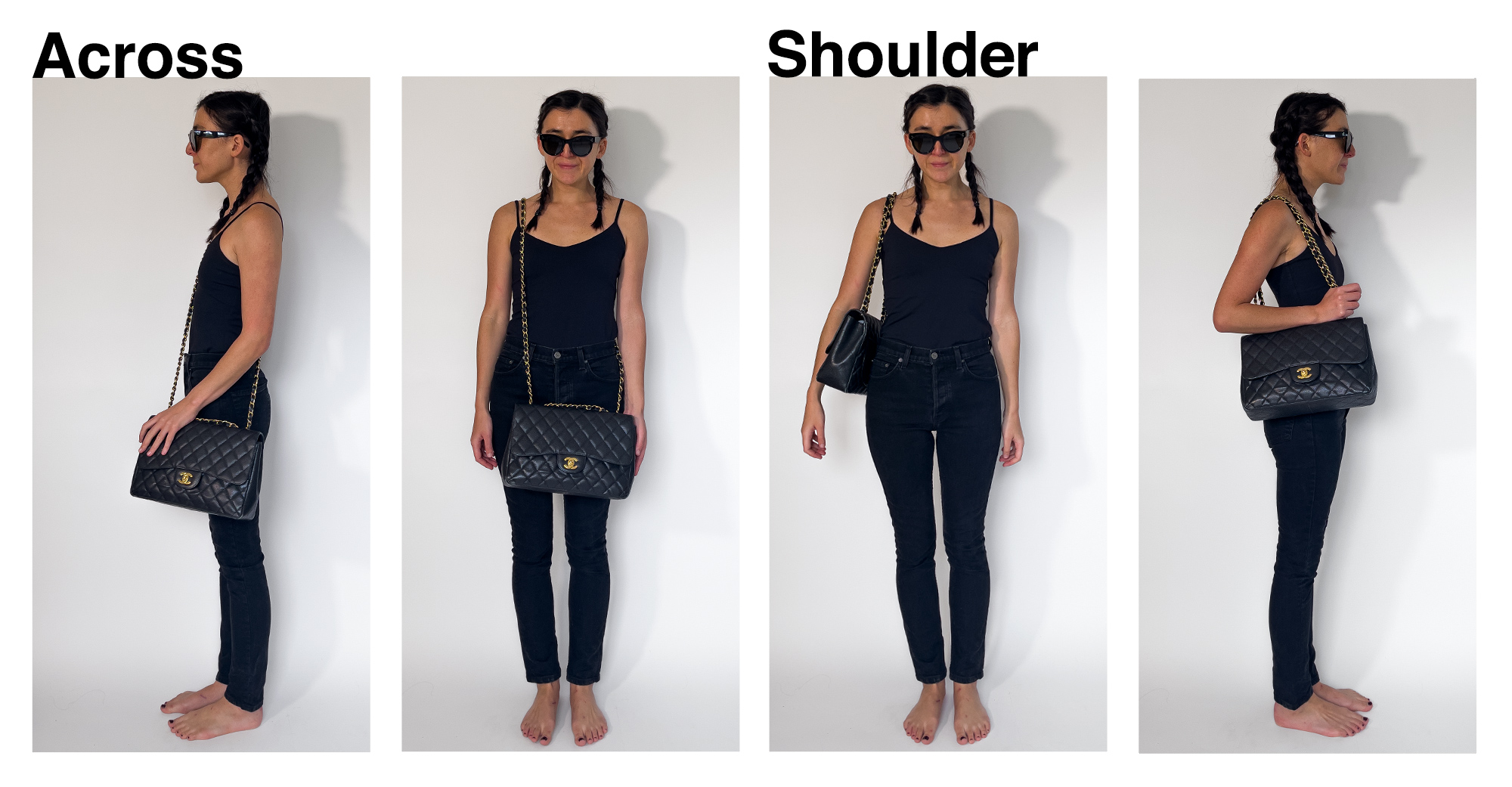 At its shortest, the chain drop measures 13.5 inches vs. when it's at its longest the drop is 25 inches.
Like I said before, you can find vintage models that only have a single flap bag (like mine) and no interior flap.
What Fits in a Chanel Large Classic Handbag?

You can easily fit a case-less 11" iPad Pro in it along with a full-size wallet and whatever other necessities you need…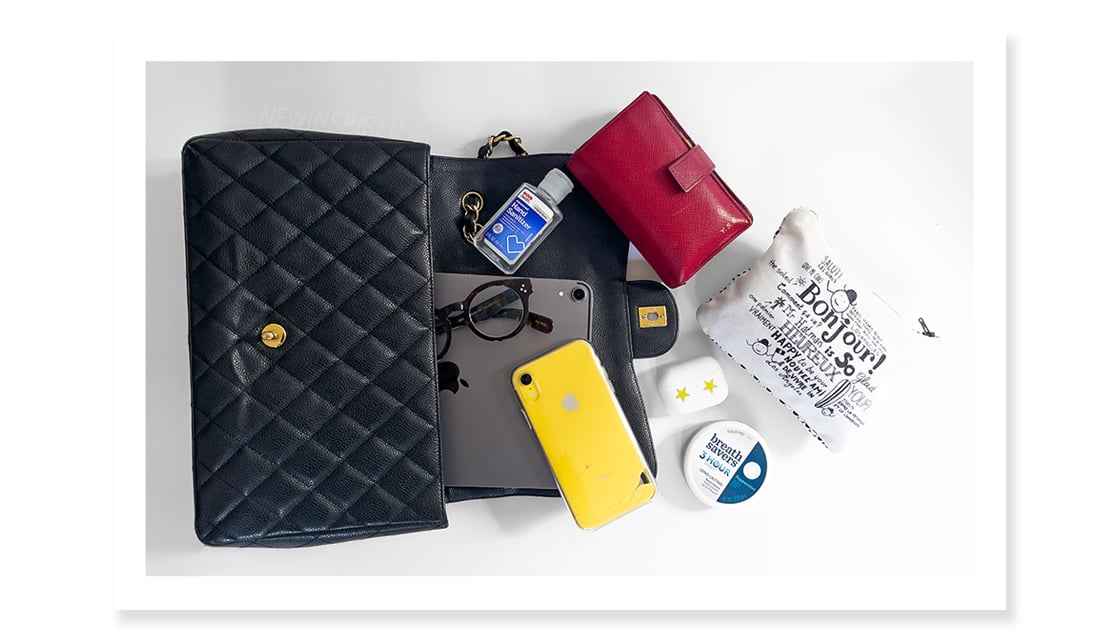 5- Chanel Maxi Classic Handbag
The Chanel Maxi Classic Handbag measures 9" high, 12.9" across and 3.9" deep.

… and as of 2021, it starts at $10,000 USD Price upon request.
---
CHANEL CLASSIC FLAP BAG PRICES
In 2013, when I got my first Classic Handbag, it cost $4,800 USD.
After three price increases in 2021, Chanel's Classic Handbag used to cost $8,800 USD.
In 2013, when I got my first Classic Handbag, it cost $4,800 USD.
After three price increases in 2021, Chanel's Classic Handbag were $8,800 USD, but now, in 2023 they increased the price to $10,200 USD.
In ten years, the price has gone up 112.5% for a medium Classic Handbag.
For history's sake, it's worth sharing that at the beginning of 2021, Chanel Classic Handbags started at $6,500, rose to $6,800, then there was a second increase to $7,800, then the final $8,800 USD price.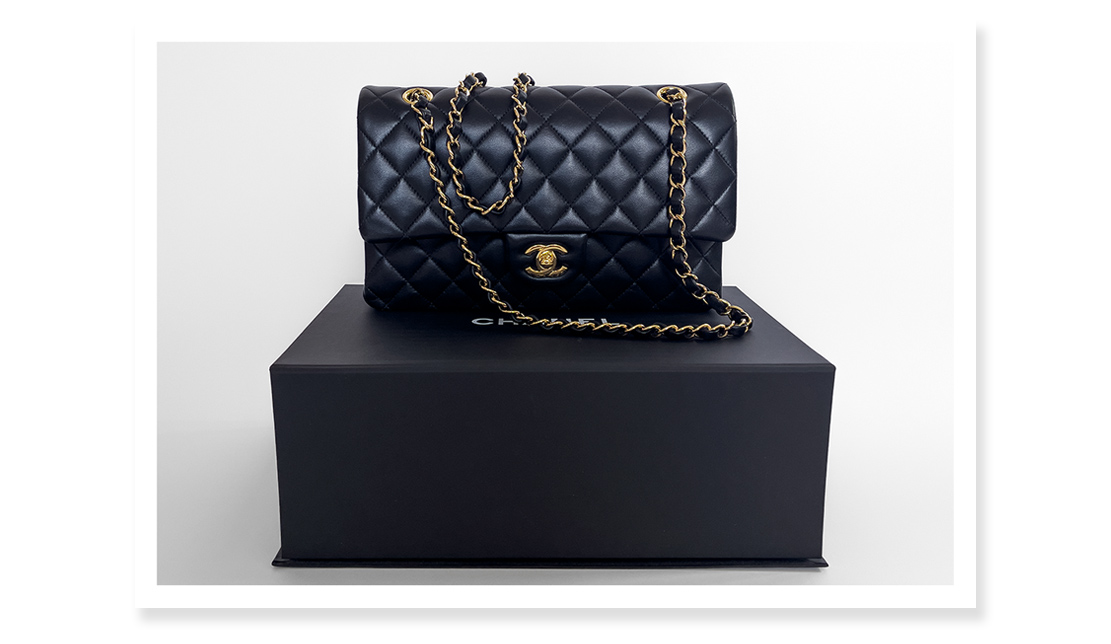 So, during one year alone, in 2021, they raised the price by 35.38%.
Then, after that insane 2021 price increase, they raised it by an extra 15.9%. to $10,200 USD.
If you want to get even more "lmao, what?", how about this?…
In 2008, when I got my Classic "Jumbo" Flap Bag, the price was around $2,650 USD.
In 2023, Chanel's Large Classic Handbag now costs $11,000 USD.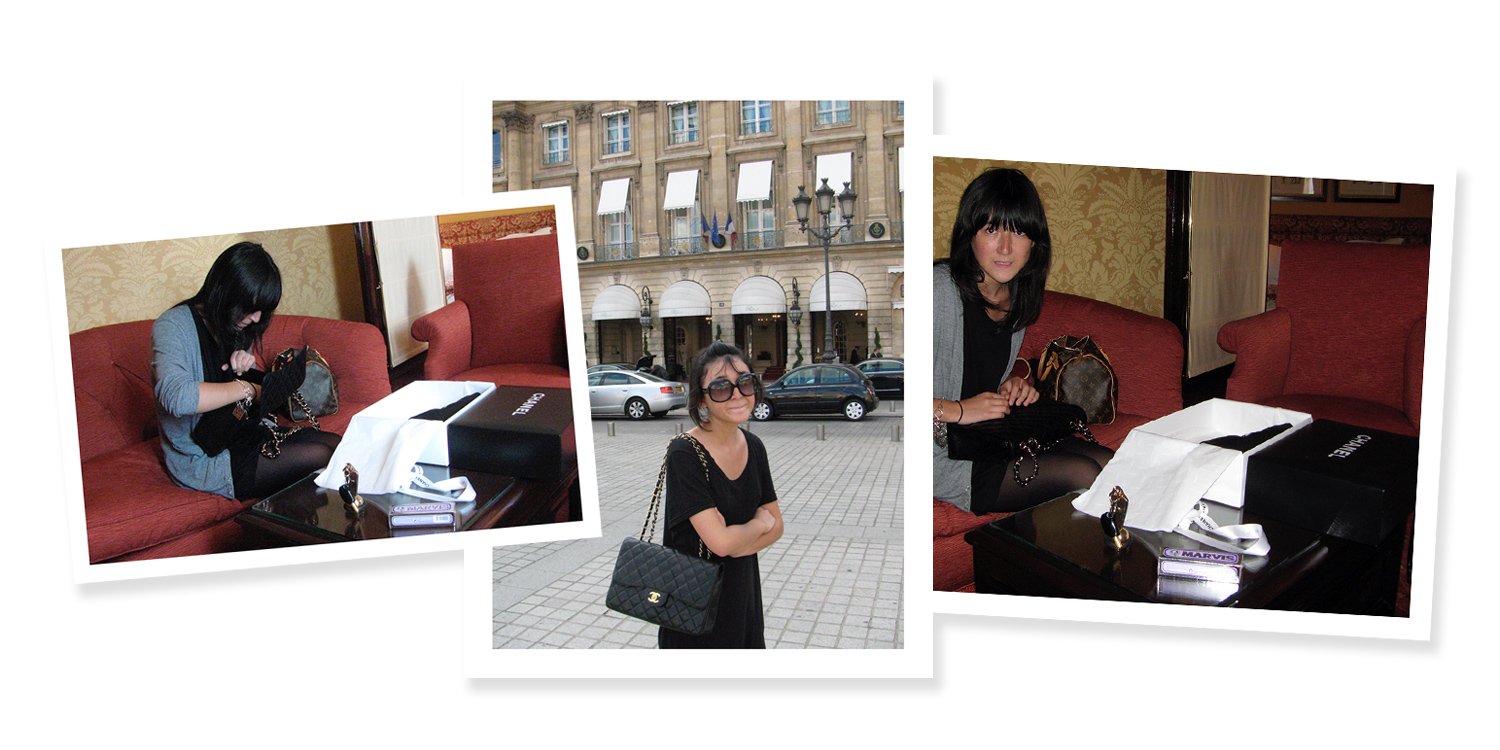 That means in 15 years, the price has gone up 315%.
Why does Chanel do this to us???
I have my theories…
1- Inflation — although wages would have also risen significantly if this was a legitimate reason.
2- So that folks will be more open to the Boy Bag, Chanel 19, Gabrielle Bag, or another "more affordable" non-classic bag (that "more affordable" is pure sarcasm).
3- To raise the prestige of their brand… and compete with Hermès.
4- Snob appeal — Chanel now also limits how many Classic Handbags you can purchase in one year.
5- To make up for their losses — while Chanel is a private company, they did report a 17.6% loss of sales in 2020.
6- To curb resellers — also why they are limiting the number of bags (similar to stocks, people may buy and hold Chanel bags only to resell later at a higher price).
7- So we'll buy them before they raise the prices again.
8- Savoir-faire — there is a lot of work and craftsmanship that goes into creating a Chanel Classic Handbag…
Chanel says that "inspired by the couture savoir-faire, the 11.12 bag requires up to 180 operations and takes 15 hours to make."
You can find a lot of secondhand and vintage Chanel Classic Handbags online, and if you trust them to be authentic, you could even get a better price through FashionPhile, The Luxury Closet, The Real Real, or Vestiaire Collective.
Although (sometimes) pricier than those sites, if I were to buy a vintage Chanel bag, it'd be at either Resee (Paris' #1 online destination for premium vintage goods), or, What Goes Around Comes Around (Hollywood's favourite destination for vintage goods).
Fake Chanel bags have become nearly identical to authentic ones and it takes a trained eye to tell the difference — I believe that the folks at Resee and WGACA have the ability to distinguish the two and maybe you would too.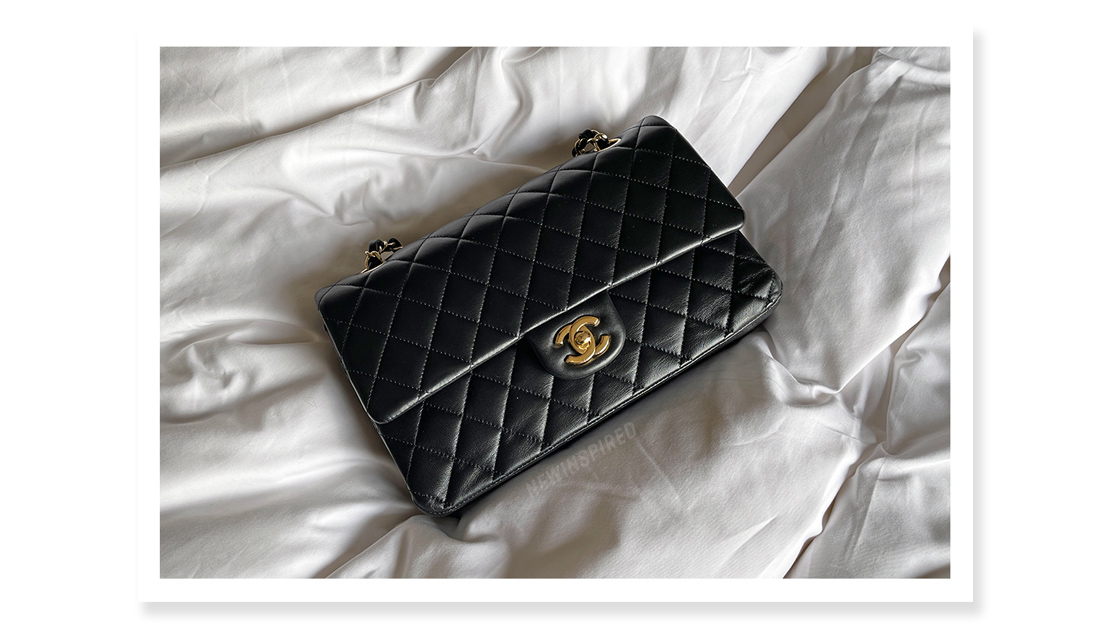 ---
YOU MIGHT ALSO BE INTERESTED IN…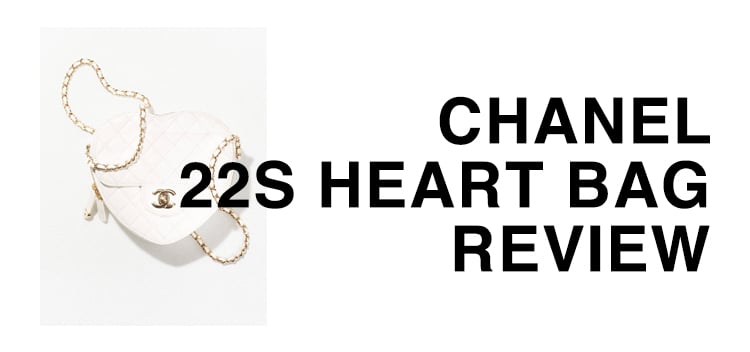 ---
IS A CHANEL FLAP BAG WORTH IT?
With all of the price hikes, now more than ever, you need to find out that this is the dream bag for you.
Test driving one through Vivrelle before you take the plunge could be worth it.
I can't tell you if it's worth it, but I can share why I've bought three Classic Handbags…
1- Classic
There are 2 bags that are likely the most classic handbags — an Hermès Birkin (or Kelly) that was created in 1984 and a Chanel flap bag, the one we all know and love that was conceived by Karl in 1983.
Personally speaking, both a Birkin and Kelly are too mature at this point in my life.
… when I get older, I'm sure my opinion will change, but at this stage, I'm not in a position to be carrying either bag — like, my mom still does my laundry, those bags are for certified grown ups.
A Chanel flap bag though?
The Chanel Classic Handbag echoed my style when I was growing up and continues to follow what I like to wear today.
2- Quality
There is a lot of talk on the street forums about how Chanel's Classic Handbag quality has gone downhill.
When I bought my first Large Classic Handbag in 2008, some things were slightly off with the bag that ultimately made me exchange it for a "better" one.
Quality has always been hit or miss… and people have always complained about price increases.

While exorbitantly expensive, do not be scared to use your bag.
Be careful not to take it out in the rain, but simply use your best judgement on when/where to use it.
At the end of the day, they are quality handbags that you should not be afraid to use.
My caviar (aka grained leather) Large Classic Handbag has been worn so much that it desperately needs a day at a leather spa.
At the same time, there's also something special about a bag that has all these memories, quite literally, ingrained in them.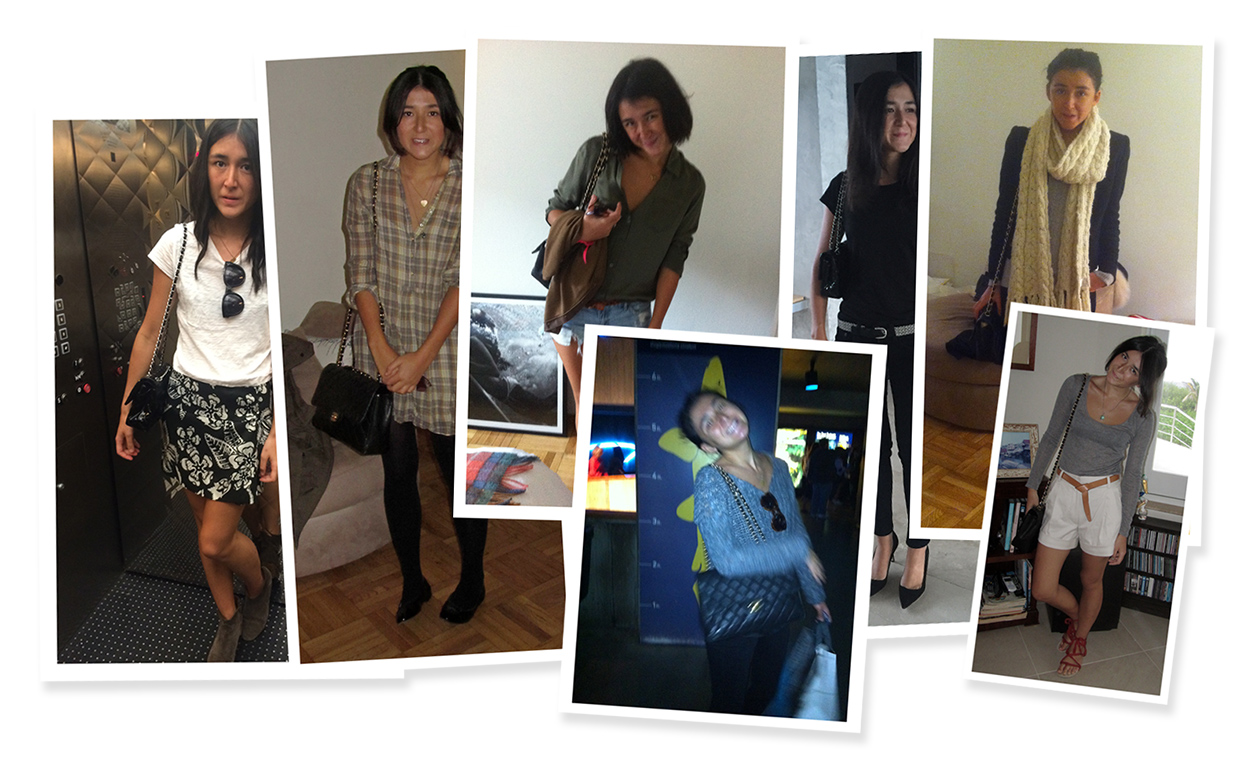 I can look at these handbags and remember where each scuff came from — concerts, internships, more concerts, first dates, drunken nights (ok, maybe I can't remember those), and jobs.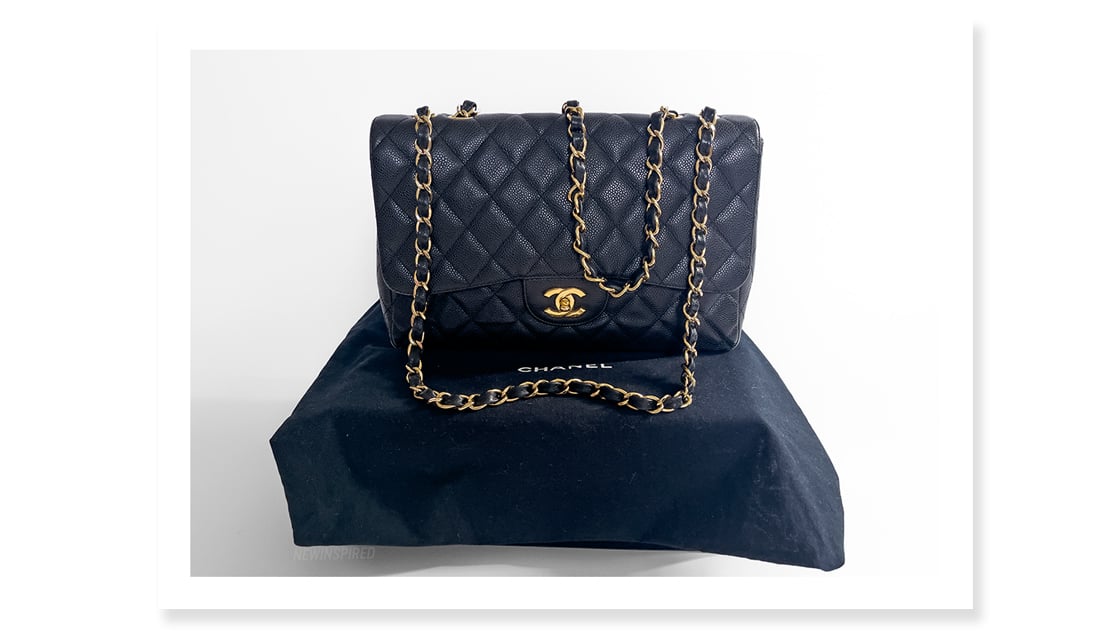 Unless you are planning on reselling your handbag, it does no good having it sit on your shelf only to be brought out for special occasions.
Wear the bag, love the bag, and have fun with your bag — it's later than you think…
3- Style
This bag's style is the epitome of classic.
Gucci Dionysus or Dior Saddlebags come and go, but the Classic Handbag from Chanel is forever.
It will look equally subtly stylish on you today as it will on your grandchildren decades from now.

You can dress it up or use it every day for as long as you desire…
---
CHANEL FLAP BAG OUTFITS
The Chanel Classic Handbag can fit any style.
From errands to airport pickups to an evening dinner, a classic Chanel flap bag can be dressed up or dressed down and worn any which way you want…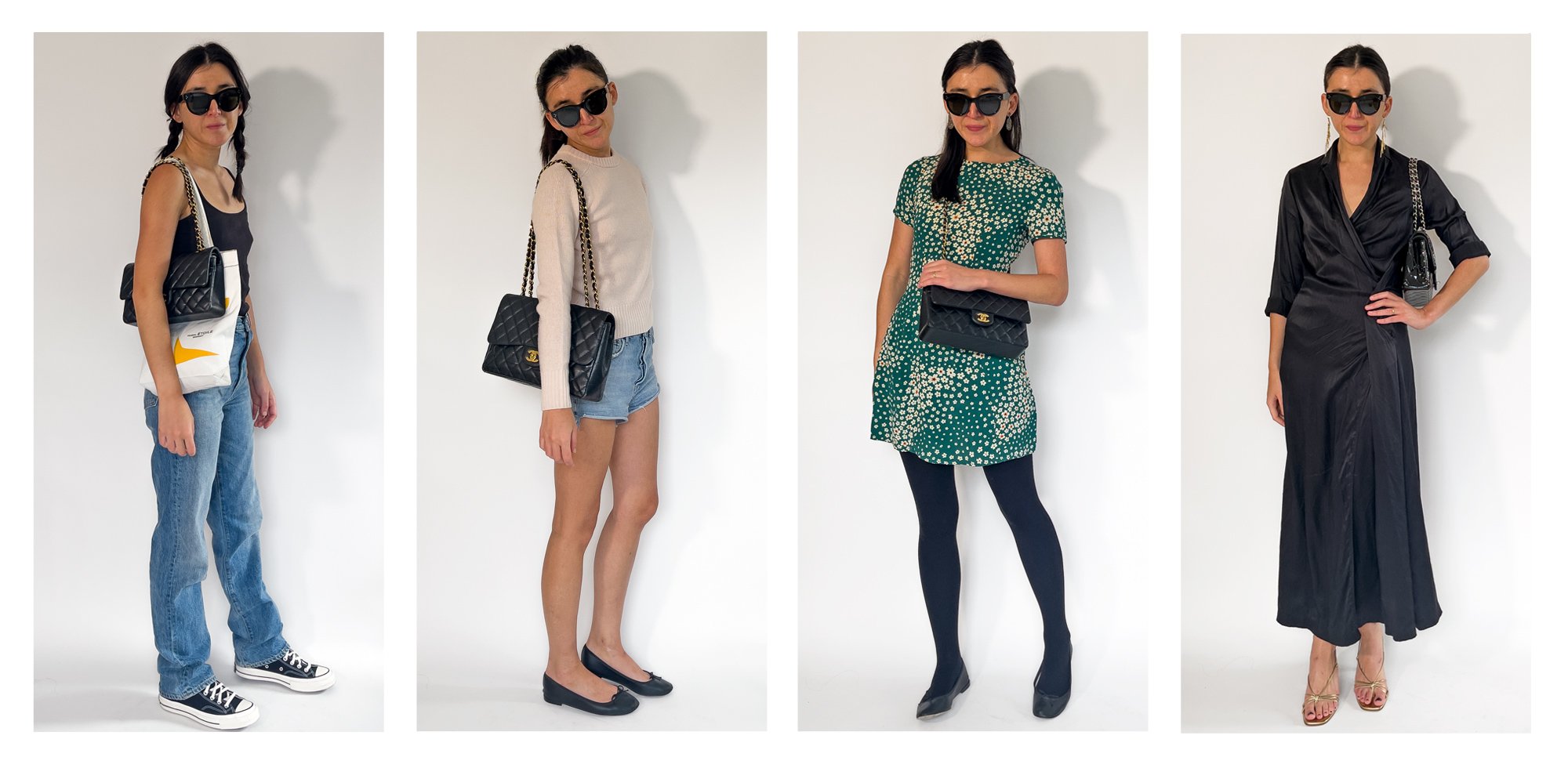 Left to Right: SLVRLAKE London jeans with a J.Crew tank top, tote bag, and Converse; Holiday Boileau sweater with AGOLDE Parker shorts and Repetto Cendrillons; RVCA x Camille Rowe dress with vintage earrings and Repetto Cendrillons; La Perla robe with Emme Parsons sandals and Isabel Marant earrings.
… and a few more, as seen on my Instagram.
View this post on Instagram
View this post on Instagram
View this post on Instagram
---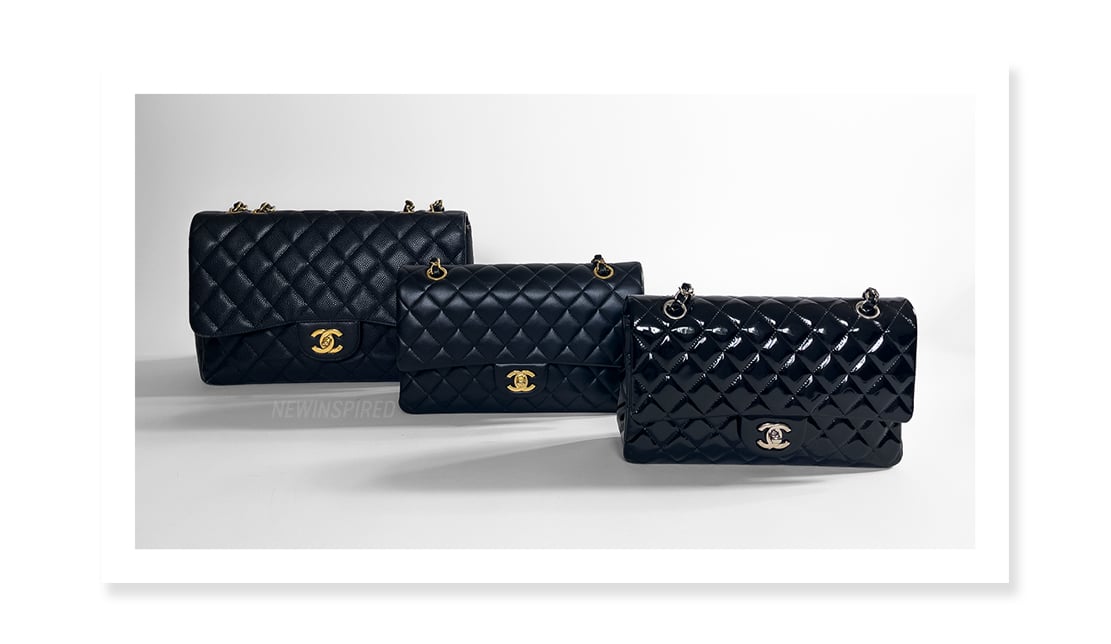 The intoxicating smell of leather and luxury of opening up that black box with a Classic Handbag nestled between the tissue paper…
A Chanel Classic Handbag will always be the penultimate purse.
However, with the latest price increases, the jury's out if a Chanel Classic Handbag is still worth it.
I know one thing for sure though — the memories made with my Chanel bags will always be "worth it."
Chanel Classic Handbags start at $9,600 USD for a Chanel Small Classic Handbag from your closest Chanel Boutique.

Alternatively, you can find vintage Chanel bags on FashionPhile, The Luxury Closet, The Real Real, or Vestiaire Collective.
Note: newinspired uses affiliate links which costs you nothing… but means a lot to me. When you use these links, the money newinspired earns gets reinvested in blog content. Absolutely nothing on newinspired is "gifted" or sponsored, I purchase each item with my own money. Affiliate commissions are used to purchase new items to honestly & thoroughly review. If you found this review helpful, consider using them to support newinspired.
---
You might also be interested in…