In 2010, I had this pair of vintage Levi's denim shorts from What Goes Around Comes Around — I loved them.
Side note: Don't you think people sound so precious when they say their jeans are vintage Levi's? — it's like "oh, yes, you're clever and unique with shorts you can't readily buy anywhere."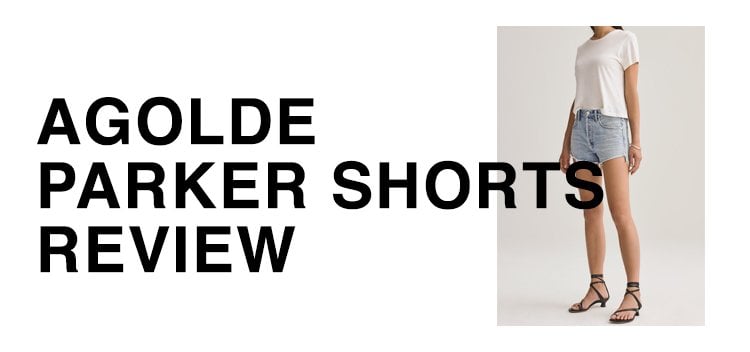 … but I'm not clever (… or unique tbh), because somewhere between 7 moves, I lost my pair of vintage Levi's.
I recently came across a pair of AGOLDE Parker Vintage Cut Off Shorts, and was like, "wait, those look a lot like my lost vintage Levi's shorts."

So I ordered them and here's what's up with them.
AGOLDE PARKER SHORTS SIZING
For reference, I'm 5'5.75" and weigh 115-117 lbs.
My other denim shorts sizes run below:
–Acne Studios denim shorts, size 25
–Citizens of Humanity, 25
–Levi's 501 shorts, 26
–Re/Done, size 26
-Rag & Bone Mila shorts c. 2010, size 25
My AGOLDE Parker Vintage Cutoffs are a size 25.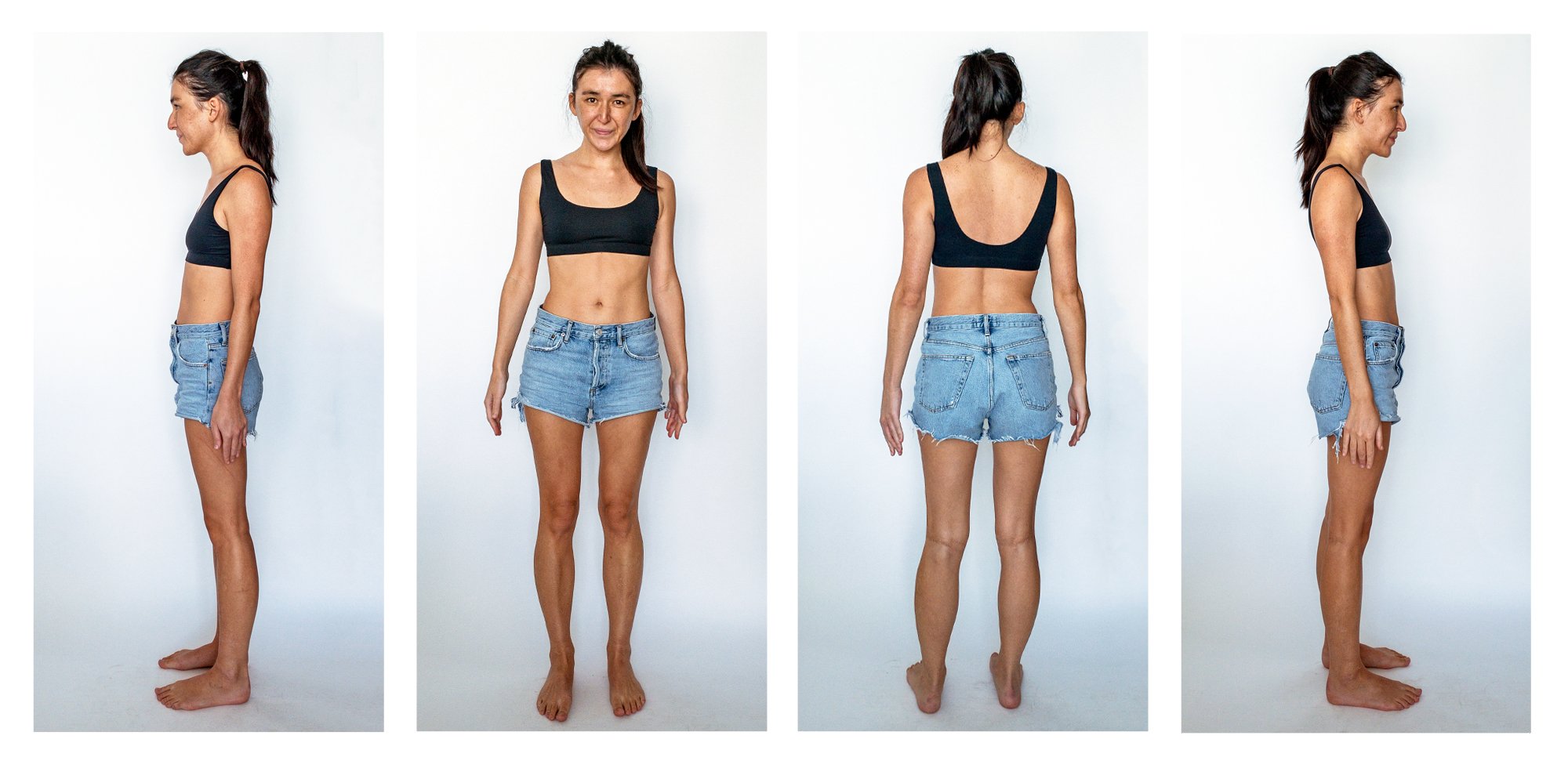 AGOLDE Parker shorts run a little bit big.
On the bright side, you won't get wedgies, because the bum is a little loose.
… and you won't have a muffin top, because the waist is a little loose.
… and you can totally tuck in your t-shirt or even a sweater because of all this.
Honestly, I kind of like how big they are… but if you'd like a closer fit, I'd recommend taking a size down.
---
You might also be interested in…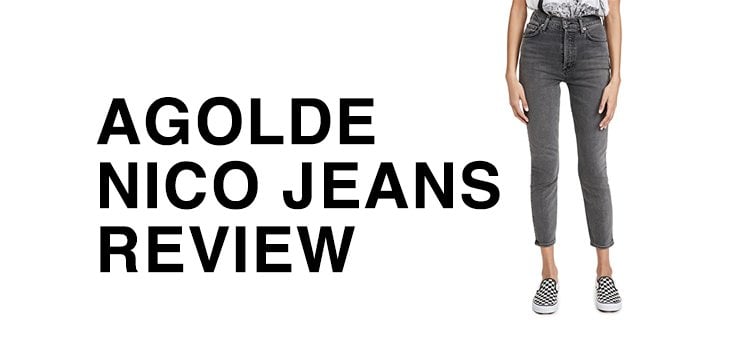 ---
Are AGOLDE Parker Shorts worth it?
Let's put AGOLDE's Parker shorts to a "pseudo-scientific lab report" test!
For the sake of fun, this denim series is called "The Denim Cut-Off," because we'll go everything you want to know about the wear & tear for this pair of denim cut-offs over a 5-day period.
Note: These are my opinions, yours could differ.
Hypothesis
They're going to stretch even more while wearing them and I'll be really upset that I ordered the wrong size.
… but when I wash them, hopefully they'll shrink a little/go back to the way they fit when I first got them.

Materials
-x1 pair of AGOLDE Parker denim shorts
Method
1- Shorts must be worn for 5 days
2- Shorts must be washed at least once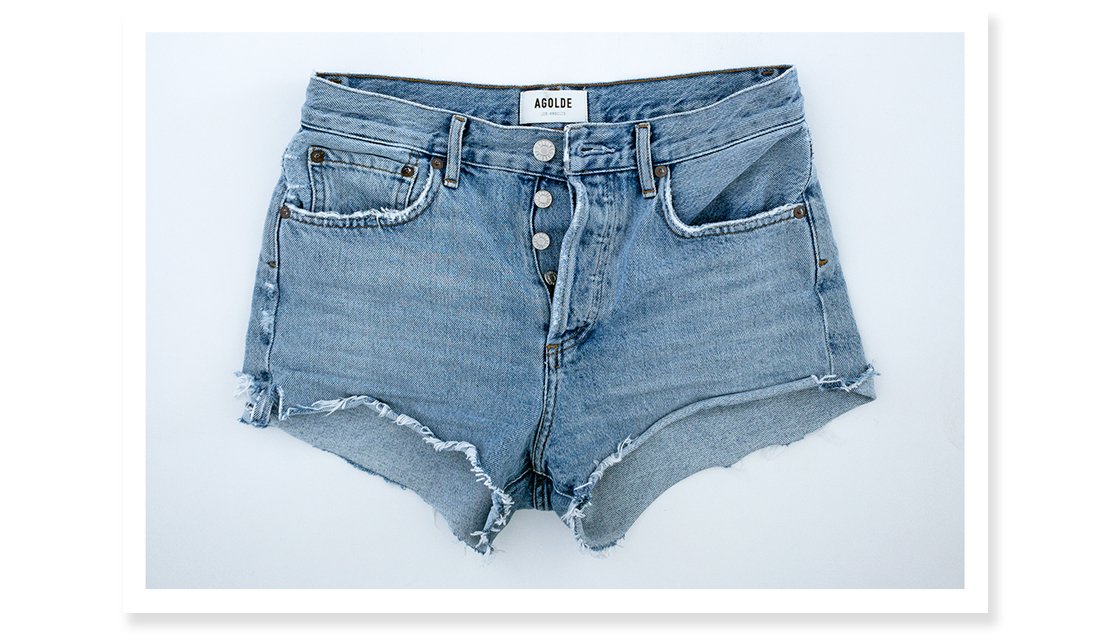 Results
These shorts did not stretch out when I wore them, nor did they shrink when I washed them — but I washed them on cold and let them airdry, so that shouldn't really surprise me.
What did surprise me was how the distressed hems on these shorts did not get more distressed after washing.
Normally, shorts with raw edges will continue to unravel when they're put in the washing machine… but AGOLDE's Parker shorts somehow kept the same level of distress.
The edges of the shorts naturally rolled up from washing, but if you iron them (note: who irons their denim shorts though??), I'm sure you could get them flat again. The rolled edges makes the shorts look more vintage though — so, even though they're not authentically vintage, I'm into how it looks.
Conclusion
I. Love. These. Shorts.
Sure, they're a little bigger, but they're so comfortable to wear.
The denim wash ("Riptide") is similar to my lost vintage Levi's (a light worn blue), which means I can go ahead and recreate some of my favourite outfits from the early 10's…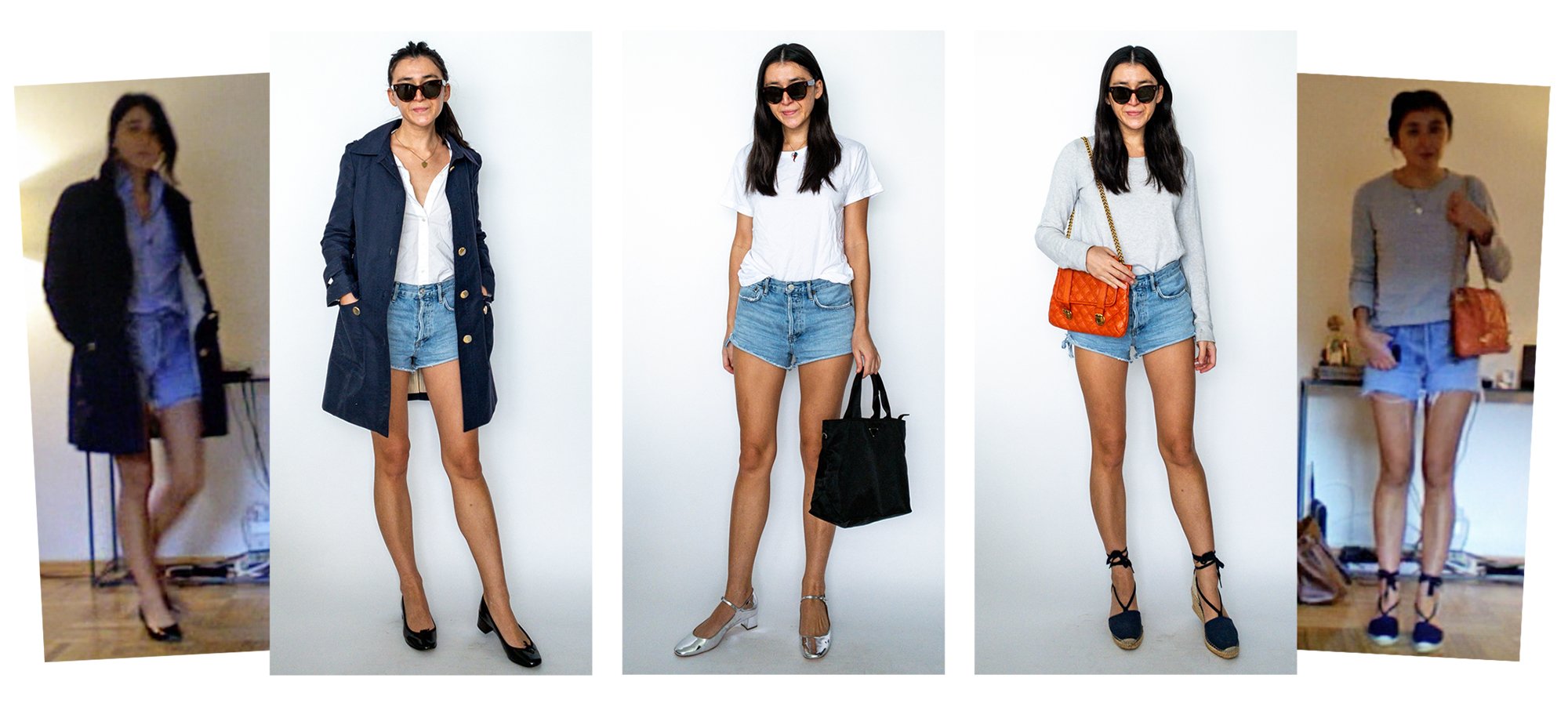 Left to Right: J. Crew shirt with an In God We Trust NYC necklace, a Marc by Marc Jacobs trench, and Repetto Camilles; Calder Blake Joaquin tee with a vintage necklace, Dôen Mary Janes, and a Prada nylon bag; Rag & Bone sweater with espadrilles and a Marc Jacobs bag.
---
PROS & CONS
Pros
–100% Organic cotton: "The cotton used in the making of this jean is organically grown. No fertilizers, no pesticides and non GMO." I bought them because they're 100% cotton, so it's a nice bonus that it's organic cotton.
–Perfect destroyed level: Not too pristine, but not too destroyed… and they stayed that level of destroyedness (totally not a word, but wtv) after being washed.
Cons
–Sizing: Runs big — can we all just FINALLY agree on a universal jean size?
---
You know what?
I think I'm more clever than I initially gave myself credit for (probably not though).
It may have taken a few years, but, eventually I was able to replace those shorts.
… and even better, unlike vintage Levi's, you can easily get a pair of AGOLDE shorts too.
My exact pair, the AGOLDE Parker Denim Shorts in "Riptide," are available from Free People for $128 USD.
AGOLDE Parker shorts are also available on Browns, FWRD (take 10% off your first order), Nordstrom, Revolve (take 10% off your first order), Shopbop (take 15% off your first order), or SSENSE.
Note: newinspired uses affiliate links which costs you nothing… but means a lot to me. When you use these links, the money newinspired earns gets reinvested in blog content. Absolutely nothing on newinspired is "gifted," I purchase each item with my own money. Affiliate commissions are used to purchase new items to honestly & thoroughly review. If you found this review helpful, consider using them to support newinspired.
---
You might also be interested in…