Last day of the Chanel slingback dressing!
Which also happens to land on Valentine's Day…
Husband, fiancé, or you know, just boyfriendless, I am dressing for me today. Not that that's anything new since I dress for me every day… But still. I'm just going for what's comfortable, but still cool.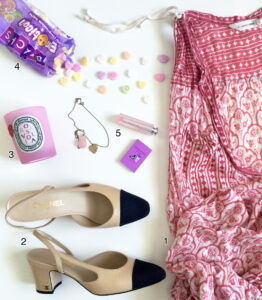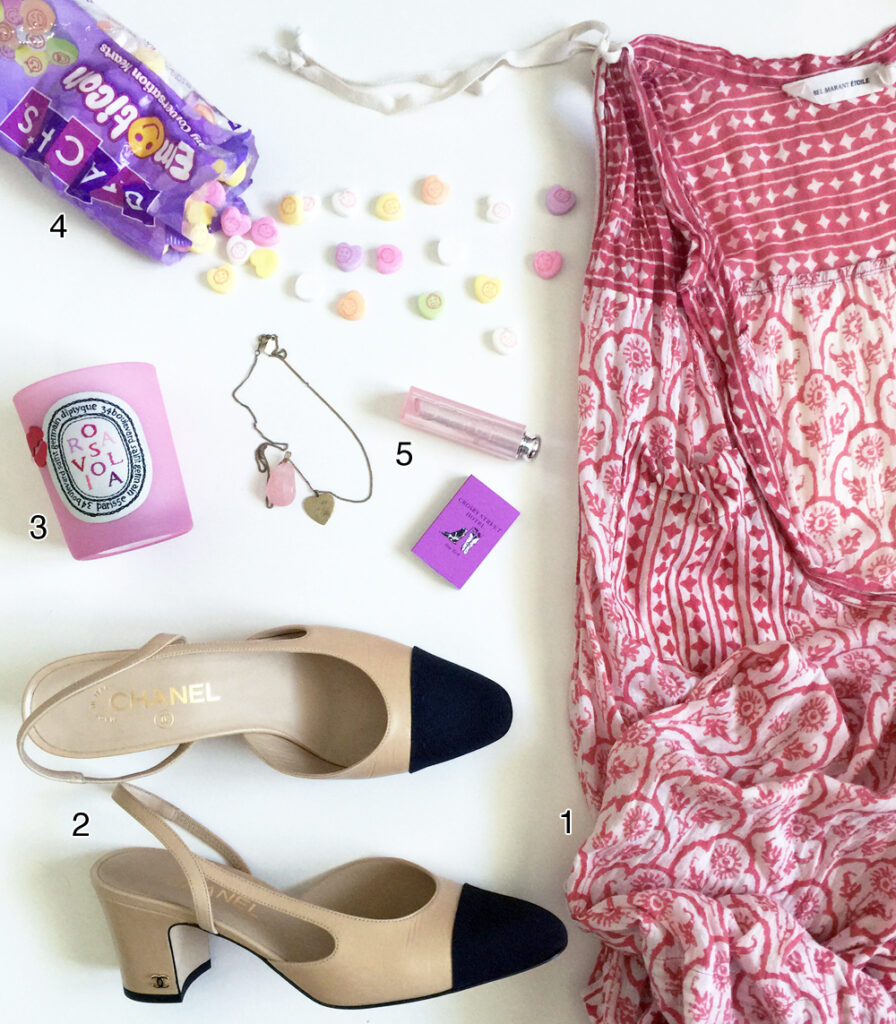 Étoile Isabel Marant Jumpsuit, it's super old, from 2012 I think… But it's so comfortable, I love it on hot days. However torn I feel about Valentine's Day it's still sweet to wear some pink and be festive.
The Chanel Slingbacks
Diptyque x Olympia Le-Tan Rosaviola Candle, I was surprised by how great it smells. Sometimes these sound great on paper, but in reality are awful. This was fresh. I don't get the baby powder scent like some people do, but I did get a whiff of their discontinued "Lilas." Plus the votive is so adorable.
Emoji (Conversation) Hearts, welcome to 2016!
Misc. Ingredients, Dior Addict Lip Glow — great for a pretty pink pout. Matches from the Crosby Street Hotel, you know, to light the candle. And my trusty necklace with a rose quartz to attract some love!!!
So there we go, seven days of Chanel slingback outfits is over.
You can make them a lil rock and roll like Lily Aldridge for night just as easily as you can pair them with a pink jumpsuit!
I said it in my review all ready — they are a totally convertible shoe.
Still give me a little bit of blisters (my feet have been in nothing but sandals since September), but the Chanel slingbacks are still pretty darn dreamy.