This is a review for the GRLFRND Eva A-Frame Gusset Skirt in "Walk This Way"… Saying the name of the skirt in its entirety is important. Because my first tip off that I wouldn't love this skirt should have been the unnecessarily long name. The second is that I only thought it was unnecessarily long because I didn't know what the word "gusset" meant.
Should have just acknowledged that Revolve was using a word that I didn't know — admitted defeat and looked it up. But I figured it was some kind of superfluous word that didn't matter to this GRLFRND denim skirt at all. WRONG.
It did. Because the "gusset" — which here means that they added extra denim to make it an extra big A-frame — is the reason why I'm lukewarm about this skirt.
Here's what I think would make the Eva GRLFRND denim skirt better:

1- Just a pinch less high-waisted
It totally covers my belly button, which is fine because I didn't want anyone to see it anyways. But it makes me feel like my stomach is bigger than it is as a result of how high it is.
2- Shorter
3- If there wasn't any GUSSET
My problem with the gusset is that it makes the skirt way too A-frame.
The GRLFRND Eva denim skirt fits true-ish to size. I took a size 27 because that's what the model on My Theresa wore (even though the model on Revolve apparently took a 24). I wore it to an American themed party with my Maison Labiche "Elvis" t-shirt, a scarf from Zara, and a pair of Repettos. I was trying to be a camp counsellor. No one got it. And I ended up feeling like a dope.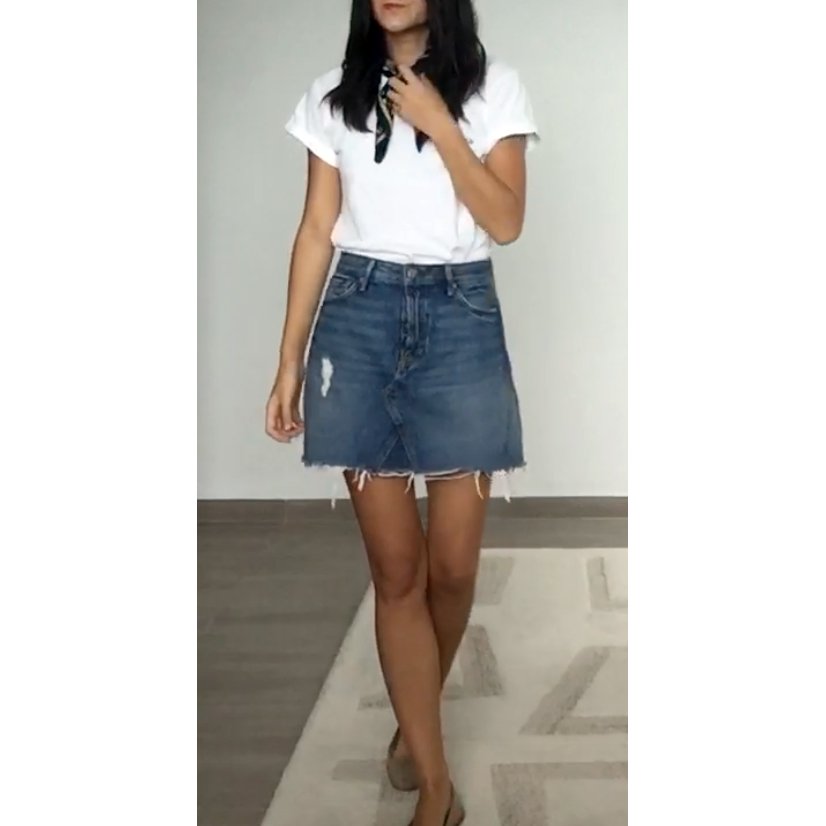 For reference I take a FR 38 in APC/Isabel Marant bottoms and a 24/25 in 2015/16 Rag & Bone skinny jeans (I'm convinced that they changed their sizes in the past four years, the year is important here!). I also take a size 25 in One by One Teaspoon Bandit Shorts. I definitely could have taken a size 26 in this skirt, but nothing smaller than that.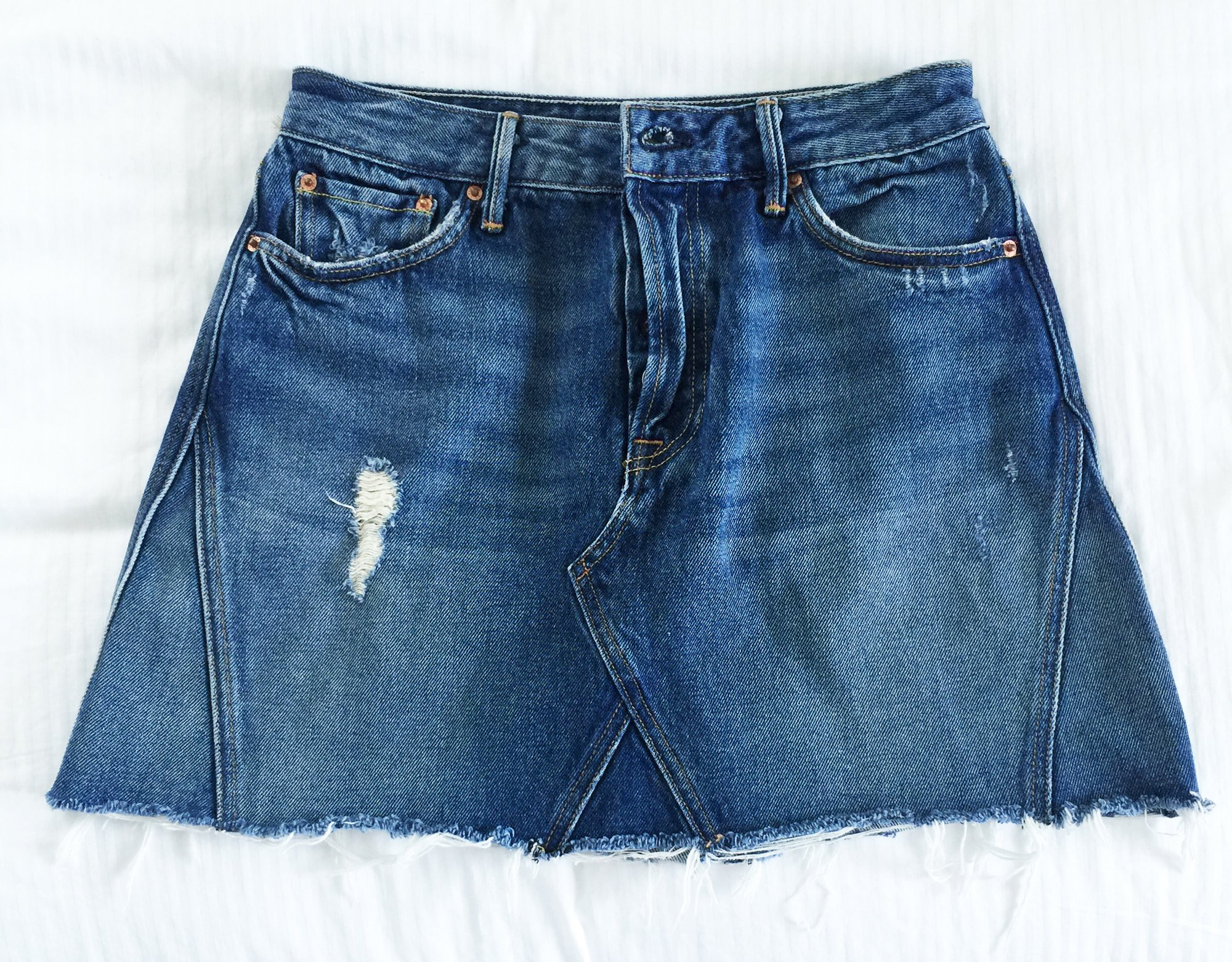 I'm sure that a GRLFRND denim skirt will work for lots of girls this season and even next.
A great denim skirt can do a lot of good for a girl's style. And for some girls, this skirt will be that skirt for them! Unfortunately it isn't that one for me…
YOU MGIHT ALSO BE INTERESTED IN…