We know the history of espadrille shoes and what makes them so amazing.
We know the best pair of espadrilles to possibly ever buy.
But what we don't know?…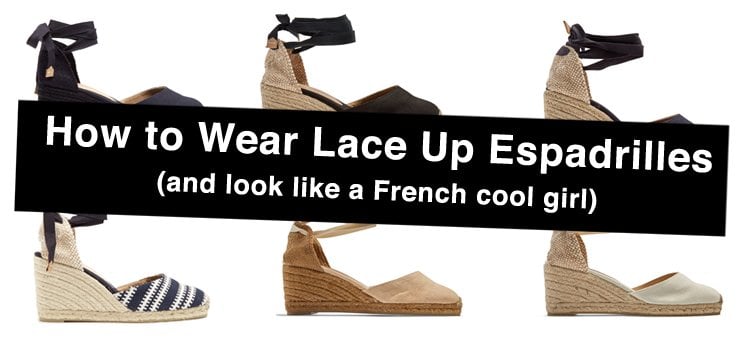 "How to wear lace up espadrilles (and look like a French girl at the same time)?"
Alexa Chung, Jeanne Damas, and a slew of French Instagram it-girls have made espadrilles the it-summer shoe because of how they wear them.
These girls wear their lace up espadrilles with short sundresses, long slip dresses, and so many different pairs of denim shorts.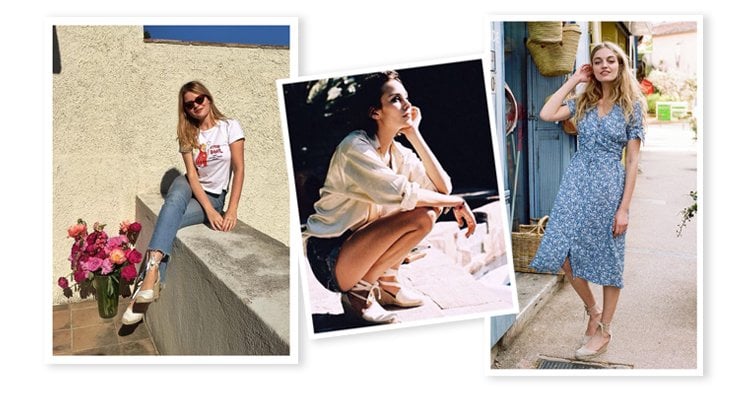 They play with length and texture of the clothes so much because the braided jute straw of espadrilles adds character and an extra level of texture.
Wearing lace up espadrilles isn't as hard as you might think.
Castañer espadrilles are available in loads of different materials and colors so you can mix and match to your outfit. Personally, I prefer wearing my black Castañer espadrilles at night, although they also work during the day. During the day I'm all about my new pair of cream Castañer espadrilles (they recently changed the material they use for the lace up from being shoe string-esque to more of a ribbon).

Note that this contains affiliate links, but I would recommend Castañer espadrilles even if it didn't.
Here are a few different outfits, that are heavily inspired by those cool girls, I've come up with for lace up espadrilles in the summer:
ESPADRILLE SUMMER DAY OUTFITS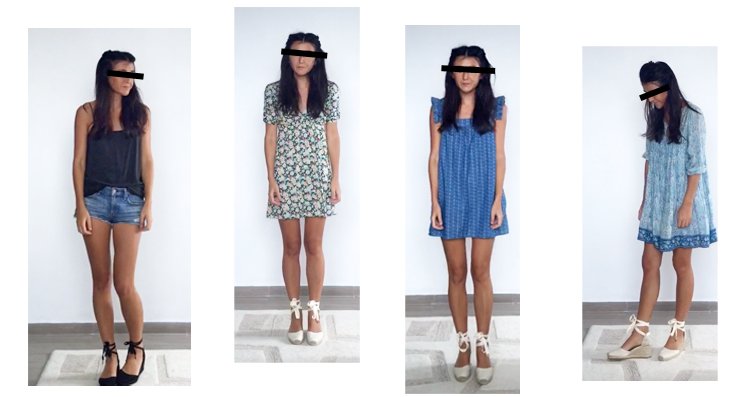 From left to right…
Rag & Bone denim shorts with an Equipment silk cami
The all-black espadrilles balances the black cami and makes an outfit of torn denim shorts feel more ~classy~.
Kate Moss Topshop sundress
The cream espadrille compliments the floral print so well.
Dress from Honey Punch
(via Shopbop)
Pure Jane Birkin right? And not just because this dress is a
total copy
of one she wore.
APC Madras dress
Since this dress is so floaty, wearing a shoe that has a heel makes it feel more pulled-together.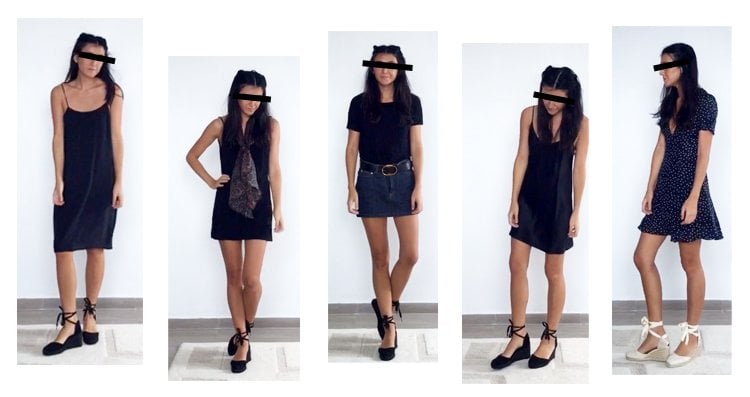 ESPADRILLE SUMMER NIGHT OUTFITS
From left to right (above)…
Equipment mid-length slip dress
I love how espadrilles look with a mid-length dress. The lace up feature compliments it and doesn't make your legs look shorter because of the wedge.
Mikoh coverup with a Kate Moss Topshop scarf
This outfit goes total 70's rock and roll because of the scarf and espadrille combination. It feels "well-traveled."
T by Alexander Wang T-Shirt Dress as a t-shirt with my APC denim mini skirt (my full-thoughts on it here) and an Isabel Marant belt
Total French move here, it's a short skirt and the wedge espadrille helps so much.
La Perla silk-satin slip dress
The material on this slip dress is so luxe, shiny, and silky that the espadrille's jute offsets it well.
Réalisation Par Ozzie dress
(review on that
here
!)
The cream lace up espadrille pulls out the subtle white stars in the dress.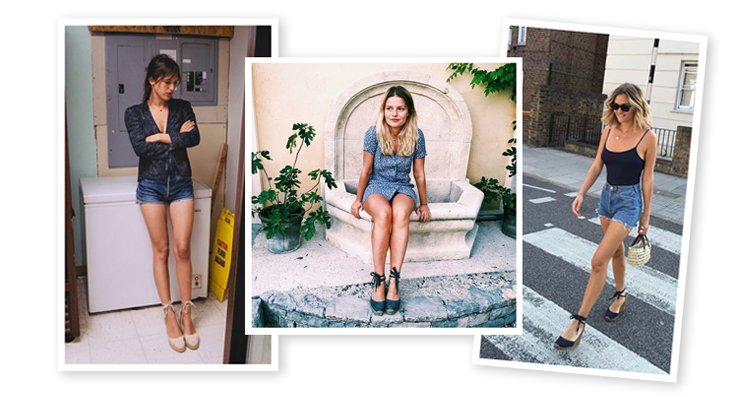 I've said it before that lace up espadrilles are a summer essential and I'll say it again…
This "trend" is going nowhere, it's here to stay!
They make a casual outfit feel more pulled-together and they make a pulled-together outfit feel more casual. They're a casual but classy summer shoe, which makes them perfect.
How do you wear your lace up espadrilles? Let me know in the comments!
YOU MIGHT ALSO BE INTERESTED IN…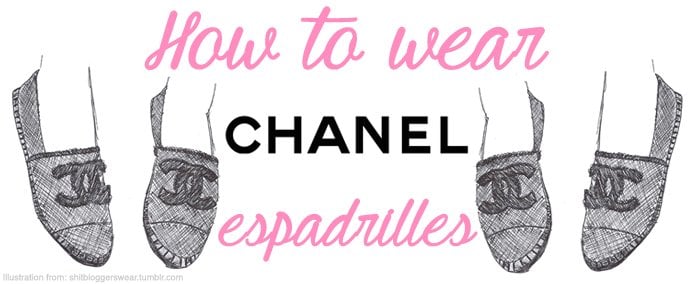 ?☀️For more summer lace up espadrille outfit inspiration ☀️?