Chanel ballet flats? Love them.
Chanel slingbacks? Love them.
Chanel espadrilles? … I just can't decide if I love them.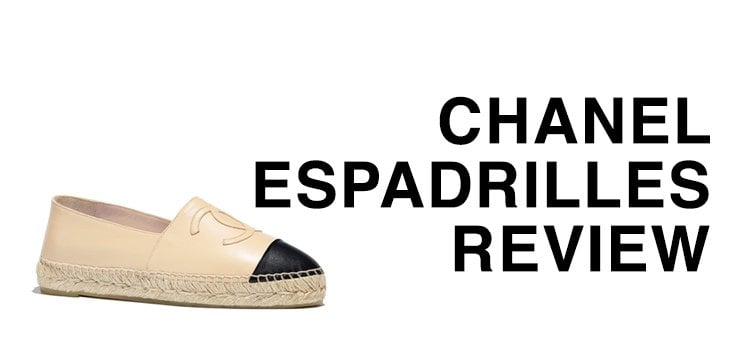 It's not my fault though, like, I didn't even really want them…

My sister asked for Chanel espadrilles as a Christmas gift in 2014. So, we got on the waitlist at the Chanel store and managed to get her a pair.
She's like a US 7-7.5, so she got a size FR 38 (they fit her perfectly, for what it's worth).
A month later, she decided that Chanel espadrilles weren't for her and she didn't want them anymore (she prefers flip flops over anything else, apparently).
… but we I was "lucky" — they're made out of canvas, which means that I can (somehow) jam my FR 39 foot in them.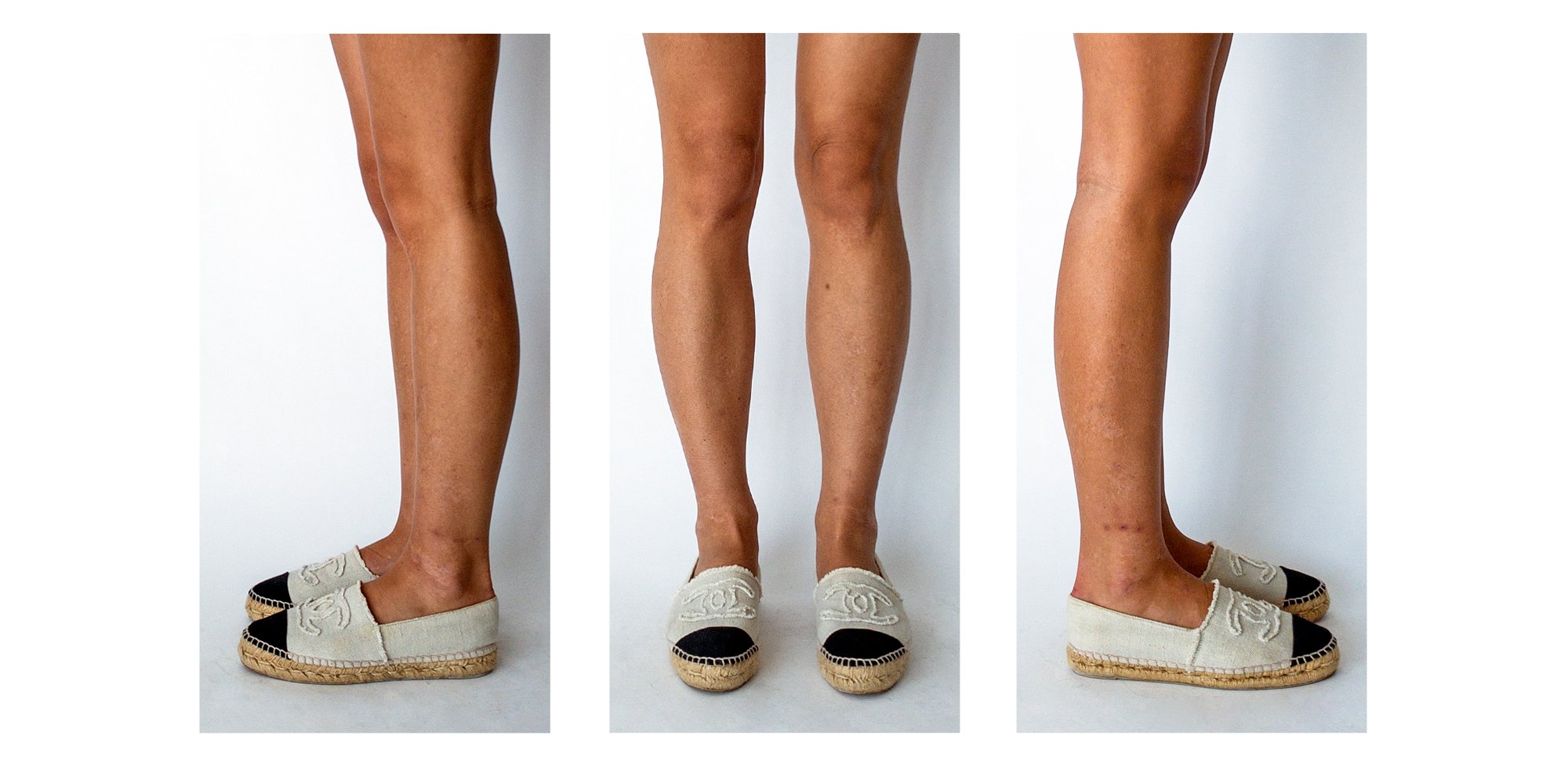 They're pretty tight, but, like, again, not my fault.
Note: Chanel espadrilles totally run true to size. If I were to buy my own pair, I would definitely size up to an FR 39 — see my Chanel ballet flats review for more sizing info. If your Chanel espadrilles are too loose, I'd suggest stuffing the toe with tissues.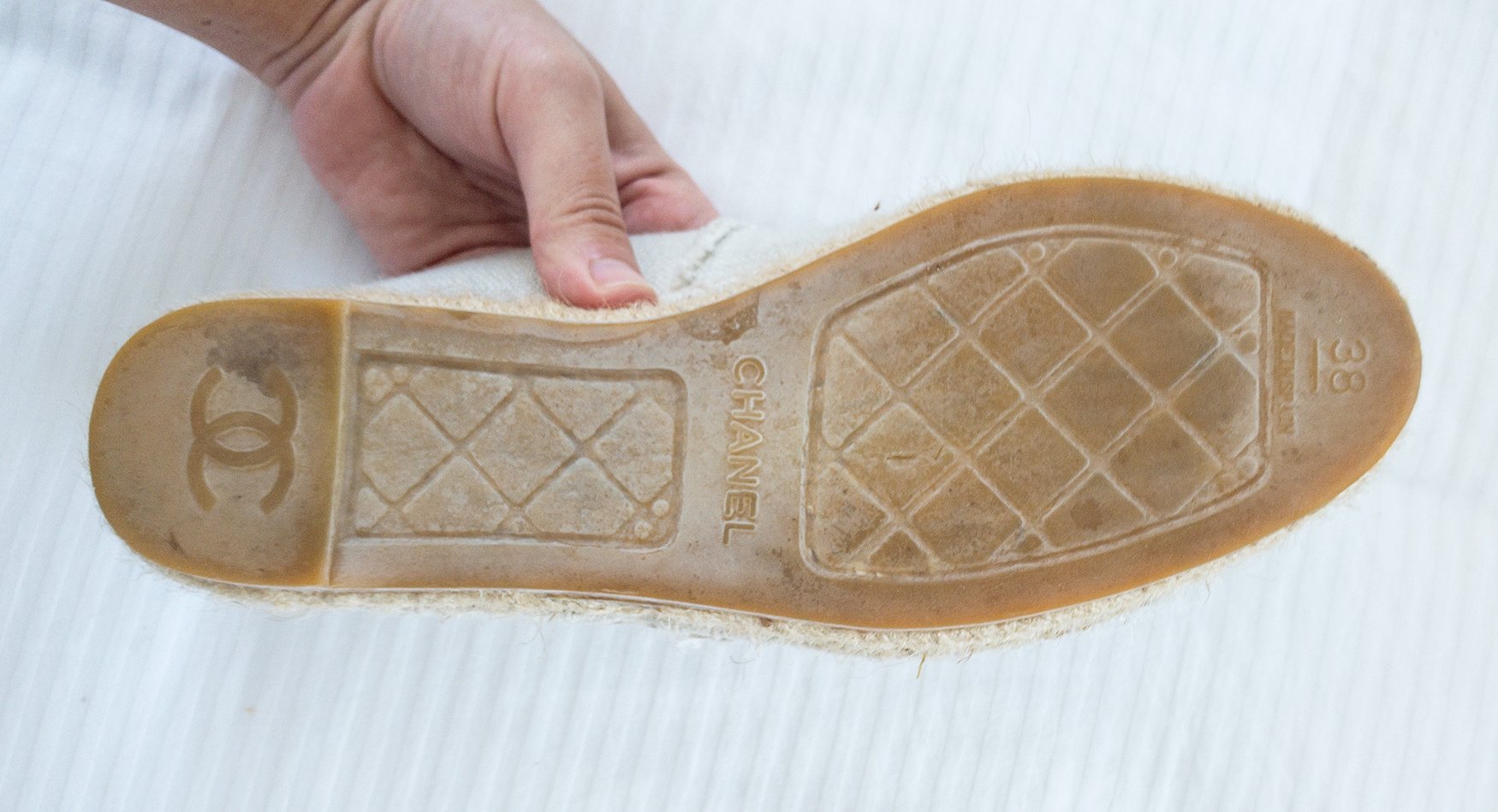 The rubber bottoms offer some protection to the woven rope midsoles… and it (somewhat) stops you from sliding around everywhere.
So far, my toes haven't torn the canvas and the espadrilles have (somewhat) stretched to accommodate my feet… again though, I'd recommend getting your true FR size, not a size down like mine are.
Food, drinks, makeup, clothes, shoes… I just hate seeing things go to waste.
So when she was like "I'm over these" and I realised I could (somewhat) fit them…
I was like "okay now, how to wear Chanel espadrilles?"
In my opinion (obviously, it's my blog), they look best when they're styled simply…
View this post on Instagram
View this post on Instagram
If we're being honest, after styling these outfits, I'm kinda thinking…
"Maybe I should get a new pair that fit me properly."
They're easy to style, look really cute on, don't give me blisters, and haven't torn (despite being a size too small).
Hmmm…
Chanel espadrilles are available from Chanel boutiques for $725 USD as of 2020… and for some pairs that are similar, but different, see below.
Note: newinspired uses affiliate links which costs you nothing… but means a lot to me. When you use these links, the money newinspired earns gets reinvested in blog content. Absolutely nothing on newinspired is "gifted," I purchase each item with my own money. Affiliate commissions are used to purchase new items to honestly & thoroughly review. If you found this review helpful, consider using them to support newinspired.
---
YOU MIGHT ALSO BE INTERESTED IN…