Check out my personal A.P.C. denim mini skirt review here
When the temperature creeps into the 30's (that's Celsius), I just want whatever is easiest to throw on.
Something that I don't have to worry about. No bells, no whistles, and certainly no frills. Ok maybe some frills… Ok definitely some frills.
Jeanne Damas is the picture of effortless summer style.
Actually she's the picture of effortless style, period. And a key ingredient (other than her espadrilles), her denim skirt.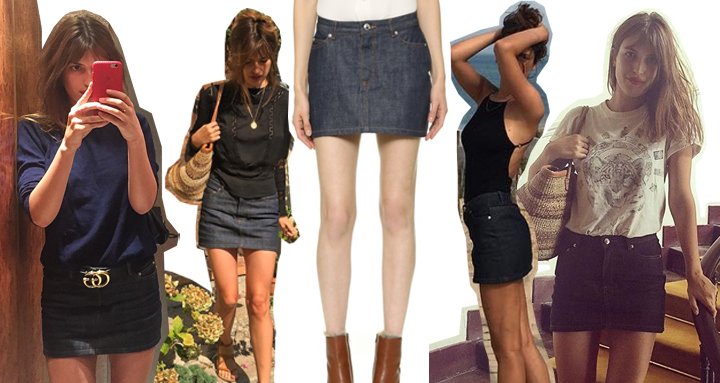 I'm no expert, but her denim skirt looks a lot like A.P.C.'s, which Shopbop just got some more of!
Jeanne Damas wears her denim skirts with simple strappy sandals. Or with her espadrilles. Or she just goes pure summer barefoot… Sometimes she belts it, most times not.
But she always let's the top do the talking. And the hair.
Her hair (and makeup) makes an outfit so desirable. We're here to talk about clothes though, not to gush over how French girl perfectly imperfect her hair is. Although it does add so much character to all of her outfits. Swoon. ??
Jeanne wears her trusty dark denim skirt with anything from a vintage-looking graphic tee to a black ruffled blouse.
The dark denim also allows for an easy transition to night. That's right, two times the amount of possibilities.
A dark blouse, black flats, and your favourite clutch for night. But with a white t-shirt, sandals, and straw bag it's beach ready. This skirt can go from sun to moon like that.
Jeanne Damas knows balance works best for getting dressed, and the denim skirt is no exception. A graphic tee is equal to a denim skirt, while a frilly blouse balances a simple skirt. It's basically science.
YOU MIGHT ALSO BE INTERESTED IN…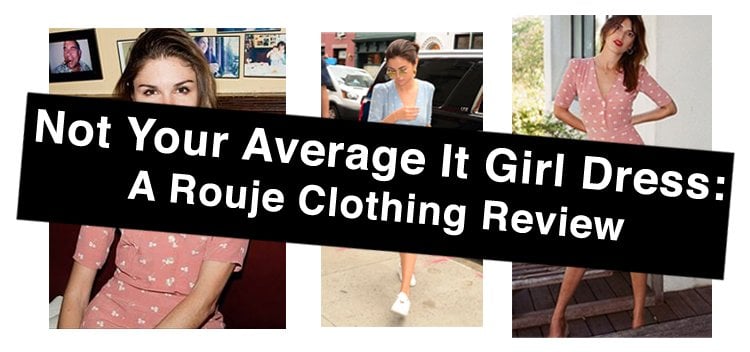 Note, this post contains affiliates link… but I would recommend this skirt even if it wasn't!