This year was clearly a very Jeanne Damas inspired year.
Jeanne brought this unreal Parisienne cool to all of her outfits. But it was Jeanne Damas' summer fashion style that really stole the show. The way that she effortlessly wore her Castañer espadrilles made me jump and buy my own pair!
So in the spirit of the holiday season, I present the perfect gifts that you could buy someone who is as equally obsessed with Jeanne Damas' summer style as I am!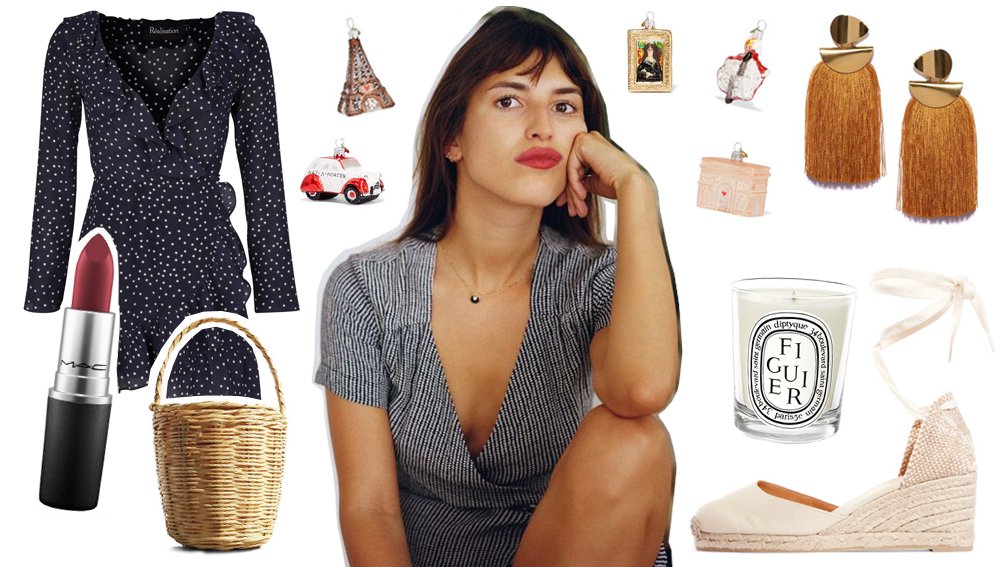 A Jane Birkin Basket, the quintessential Jeanne Damas summer accessory. It's really just the quintessential summer accessory. Modelled after Jane Birkin's, this is a winner for any Jeanne Damas (or Jane Birkin) fan!
MAC Lipstick in DIVA, the shade that Jeanne wears according to an interview in Harper's Bazaar. (this is an affiliate link!)
Réalisation Par Dress, because every it girl should have one!
Read my review of their Ozzie dress here!
Bombki Paris Inspired Tree Ornaments, they are TOO cute et trés French.
Lizzie Fortunato Earrings, Jeanne Damas knows the power of a fringed earring and these ones are in a beautiful dark gold and orange shade that isn't too trendy and isn't too boring.
Diptyque Figuier Candle Jeanne loves candles and well, really, who else doesn't? This one is a great fresh fragrance that works all year round
Castañer Espadrilles, of course, my favourite part of Jeanne Damas' style, her ability to wear espadrilles. Get the best ones, Castañer and you/the recipient will wear them forever.
YOU MIGHT ALSO BE INTERESTED IN…