Note: Yuki here — I'd like to introduce you to my friend, Emerald Liu, who lives in Belgium. Emerald & I are constantly chatting about our shared (and might I say excellent) taste in music, literature, and fashion. As a massive fan of her own writing, I'm humbled that Emerald is graciously sharing her thoughts on Réalisation Par's Monica Dress in newinspired's first guest review…

Every now and then – ok basically nearly all the time – you get the desire to channel your inner 90's Monica Bellucci.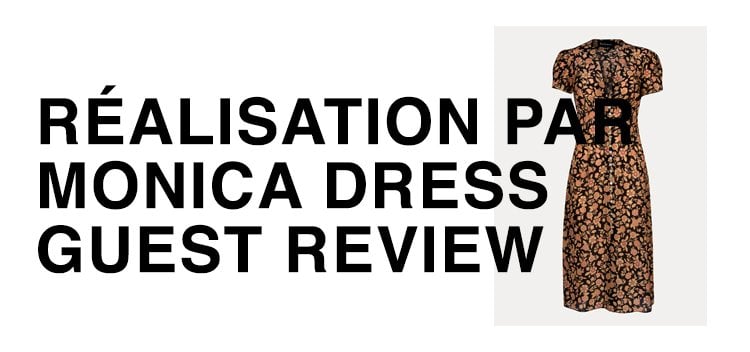 The overwhelming need to hitch a ride or catch a flight to Italy, breathe in the sea-air during an evening passeggiata and indulge in some granita, overcomes me on the best of days, and especially during the transitional months.

Instinctively catching onto this sentiment Réalisation Par created the Monica dress.
Réalisation Par Monica Dress SIZING
In general my sizing can vary from French 36 – 38, usually I will order a US 6 for Reformation and in Isabel Marant, a French 38.
My height is 5 ft 7 or 170 cm.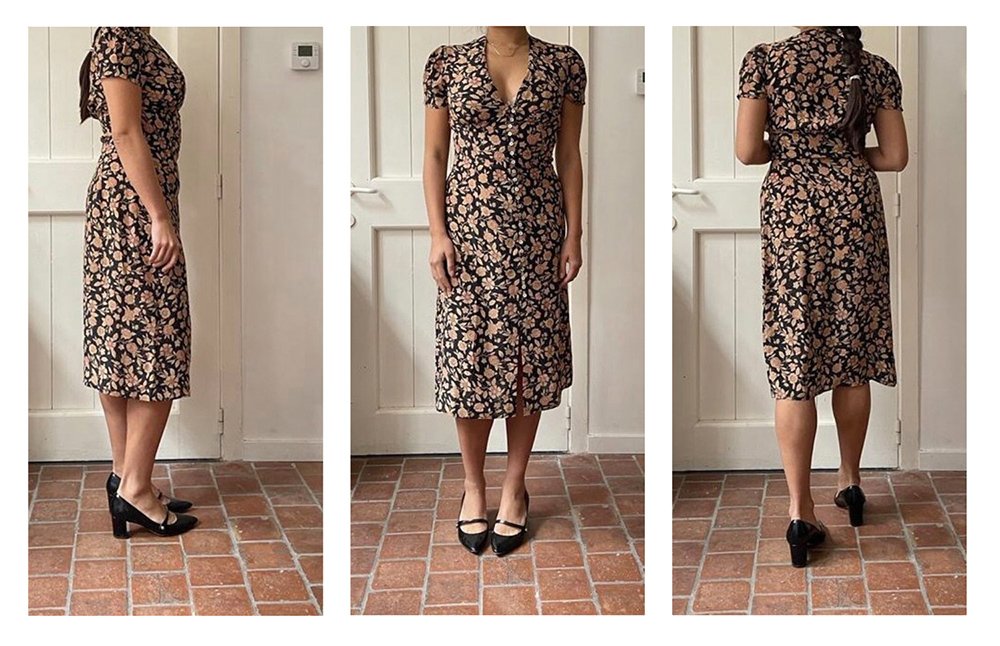 I ordered The Monica in a size Medium.
The sizing is accurate and you can check a detailed size chart with garment measurements on Réalisation Par's website to see which size would suit you best.
Réalisation Par recommends sizing up in case you are more zaftig, but I would say it's not particularly necessary, the dress hugs curves in all the right places.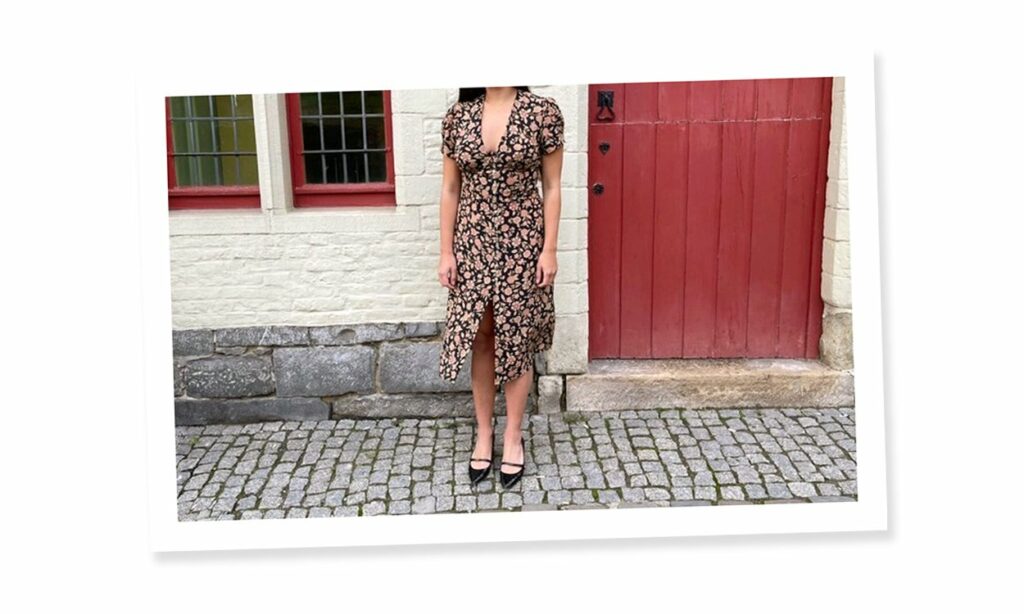 Sophia Loren claims: "A woman's dress should be like a barbed-wire fence: serving its purpose without obstructing the view."
This nifty number does just that.
---
IMPRESSIONS
When putting on Réalisation Par's Monica dress it feels so light, airy, and, most importantly, comfortable.
It has the ability to transport you to your feel good destination, in my case Italy.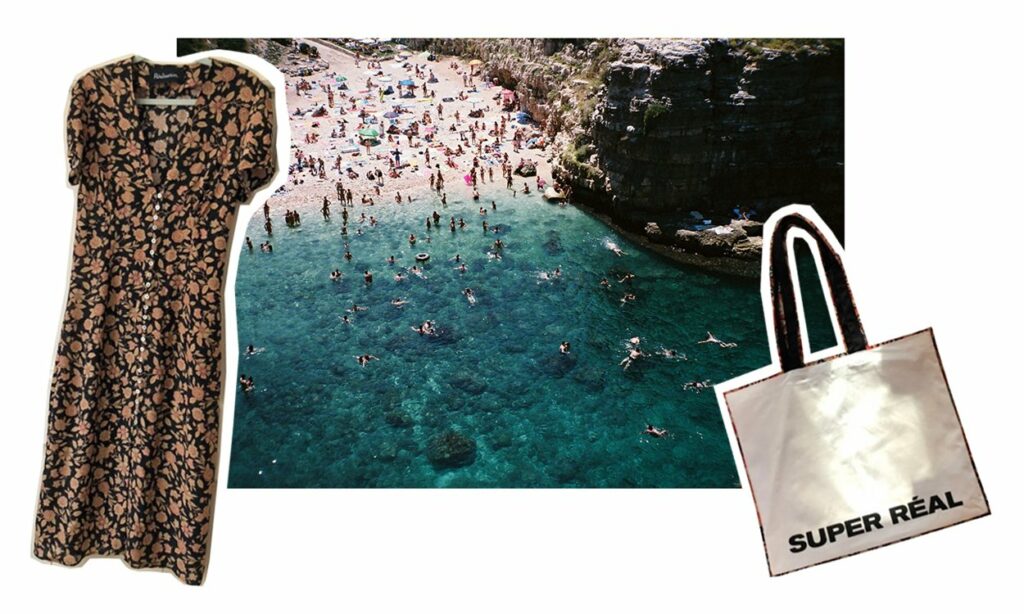 I can already imagine it being a suitcase staple, ready to take out for long winding walks in narrow streets along gelato coloured facades or cliff-side coastal wonderings. Heck, maybe even for an impromptu aperitivo date night or spontaneous nocturnal city exploration!
However, you do need to have nearly saintly patience to do all the buttons up before you head out.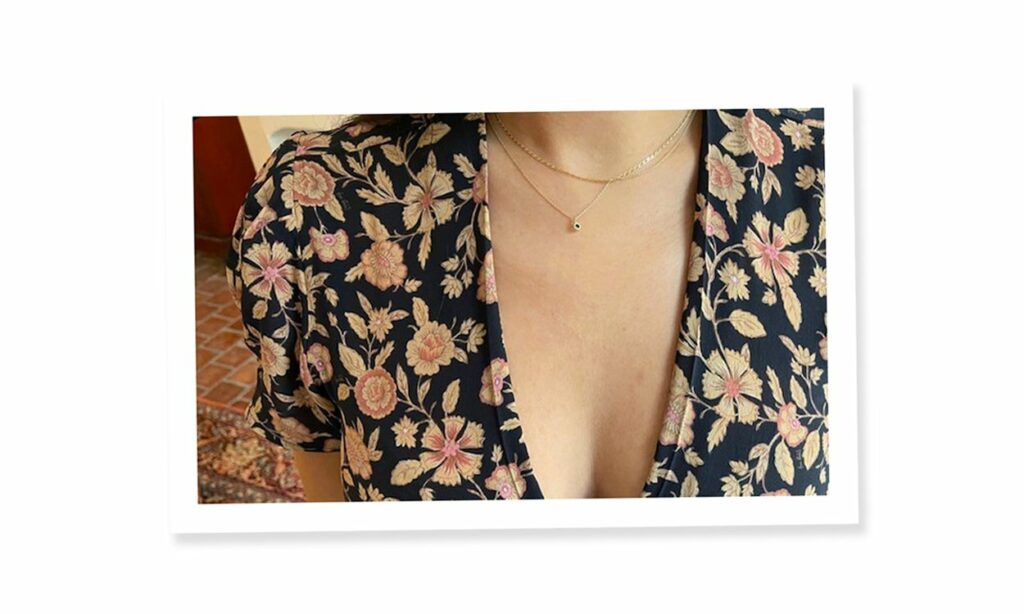 The neckline is seductive but still undergarment friendly, but foregoing such an item is also a completely viable option thanks to the dark and sultry colour scheme.
The custom "Fantasy" pattern gives off strong 90s vibes – think Liv Tyler in Bertolucci's Stealing Beauty – and is easy to pair with neutrals.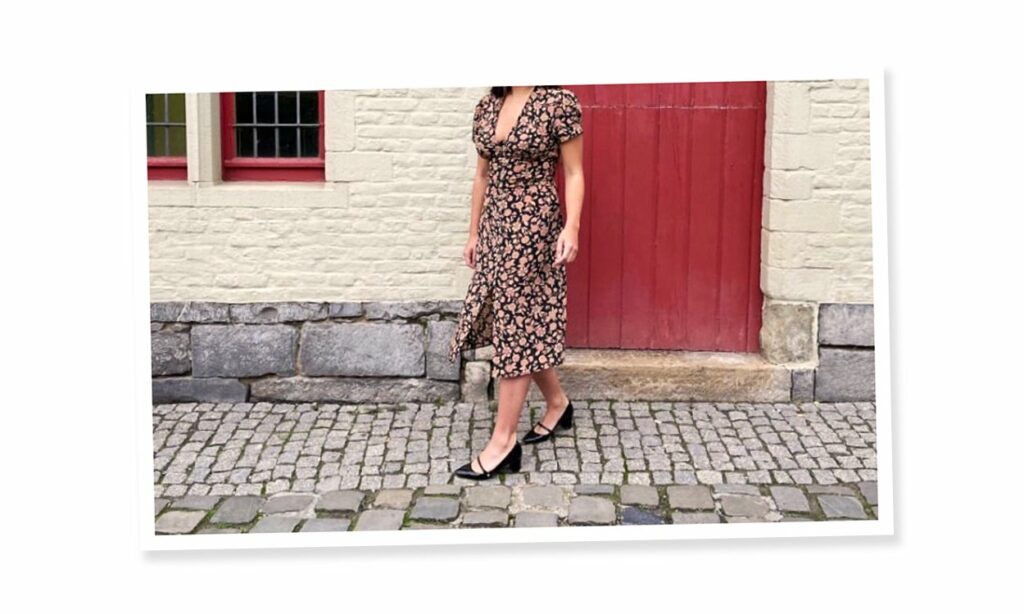 Add a few fine gold chain necklaces and a ballet flat or don on a cashmere or merino sweater with a coat for colder months and you are ready to go.
… and that's the feeling Réalisation Par's Monica dress instils: an effortless ease and sense of sensuality.
---
PROS & CONS
Pros
-100% Silk Crepe
-Mother of Pearl buttons
-Cut
-Pattern
–Selecting on region: I ordered from Europe and did not need to pay extra tax and duty fees upon receipt
-Beautiful and practical complimentary tote bag
Cons
-A lot of buttons to button up
–Sheer: I personally do not mind, and even enjoy some scandalousness in the form of diaphanous fabric but others might find this not to their liking
–Thin fabric: This could mean it could be prone to tearing in the future
I preordered the dress during one of Réalisation Par's sale flashes but the dress took much longer to arrive than the estimated date. This warranted a few back and forth emails, but I would like to take this opportunity to give a shout out to Dezirae for her help!
---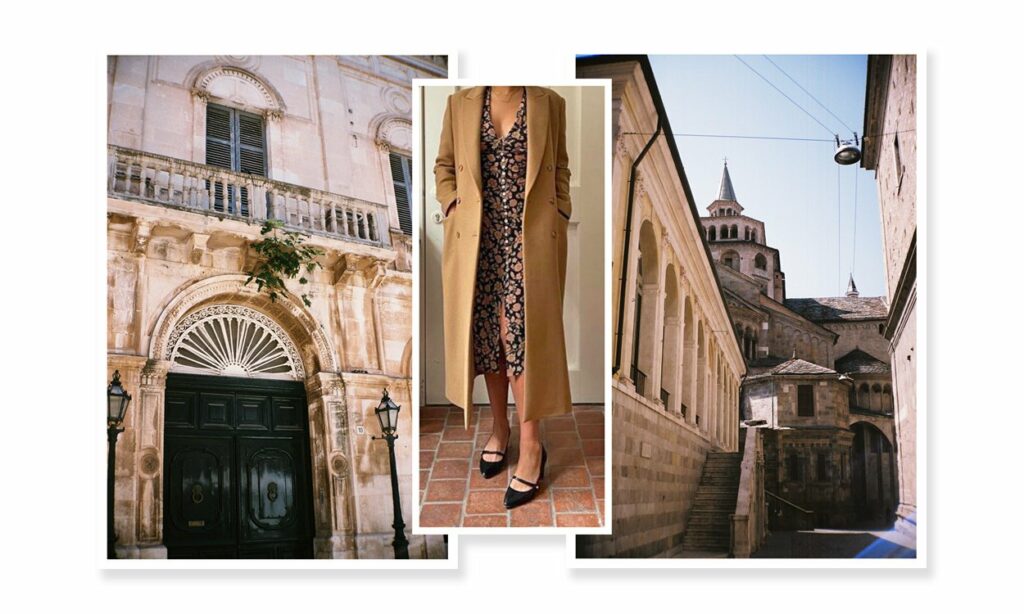 Réalisation Par's Monica dress is perfectly suited for the Mediterranean summers as well as autumnal days.
With its short capped sleeves, mid length, and multitude of buttons – perfect to reveal more or less according to weather, occasion, or mood – the dress lends a versatility which will carry you through different climates and seasons.
Just don a coat, jumper, some stockings, and you're good to go!
About Emerald: A self-confessed Italophile with Sino-Belgian heritage. Loves to write about architecture, literature, art, and geek out on old movies. Previous writings have appeared in The Millions, Drawing Matter, Far-Near, and more. When not jotting down words you can find her hiking, making up too detailed travel itineraries, or sketching.
You may be able to find the Monica Dress on the Real Real or Vestiaire Collective, where you could save money and the environment by buying it second hand.
Alternatively, Réalisation Par's Monica dress is available from realisationpar.com for $225 USD
Note: newinspired uses affiliate links which costs you nothing… but means a lot to me. When you use these links, the money newinspired earns gets reinvested in blog content. Absolutely nothing on newinspired is "gifted" or sponsored, I purchase each item with my own money. Affiliate commissions are used to purchase new items to honestly & thoroughly review. If you found this review helpful, consider using them to support newinspired.
---
You might also be interested in…