For two reasons, The Row's Ginza shoes remind me of Blondie's hit song, "One Way or Another."
1- "One Way or Another" was featured in the 1998 classic film, The Rugrats Movie, when Angelica scales cliffs in inclement weather to try and find her beloved Cynthia doll.
2- While I didn't scale cliffs to find them, I feel like I was equally determined to get these shoes — one way or another.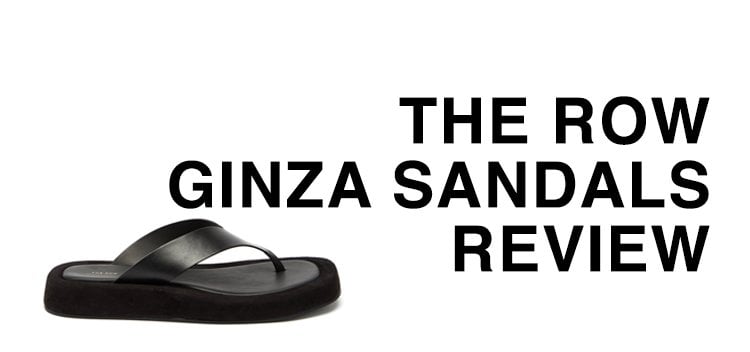 The Row Ginza leather and suede platform flip flops are literally sold out everywhere.
Every time I put them in my cart on Net-a-Porter or MatchesFashion, they sold out. Each time, they were added to my wishlist with a promise that I wouldn't let them go the next time when they were back in stock.
…