Item(s): The Row "Biggins" camisole and Tkees Liner flip flops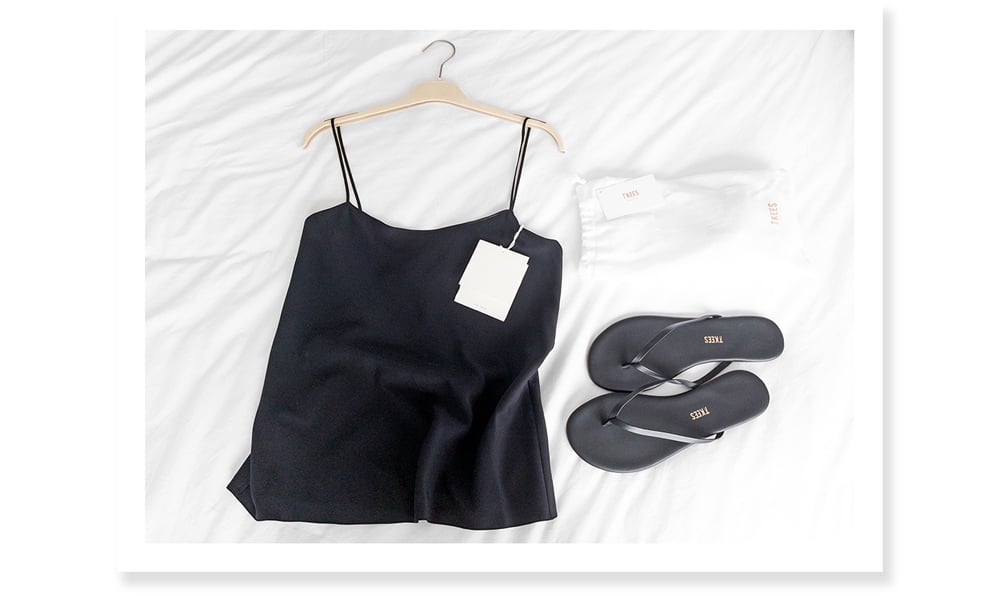 Reason: "But Yuki, aren't you saving for that Burberry trench coat."
Yes, yes I am.
… however, my SA texted me that they received the 22S Chanel heart bag and I did not buy it, so I saved like (ok, exactly) $5,697.75 USD there (edit: I bought it in the end.)
… and, I've wanted this "Biggins" camisole from The Row (size S, fits perfectly despite not having adjustable straps) ever since I found out it's the one Lily Aldridge wears a lot… but, the newer ones cost $590 USD vs. the older one (that I got) was $350 USD. The materials are slightly different, but not big enough to make me want the $590 version.
Life is a balance, and that includes my bank account, so, I treated myself.
This camisole arrived on a The Row hanger, which was a nice luxe touch for a $350 USD camisole, however it was littered with deodorant stains.
I reached out to Net-A-Porter to complain (it's kinda gross knowing specifically that someone tried it on before me and not what I expect when I order from NAP), and they offered me a 10% refund — more than enough to cover dry cleaning, so I accepted that discount for my inconvenience.
Also (begrudgingly) ordered Tkees flip flops, even though they've broken in the past, because I wanted clean, and simple, black flip flops to style outfits with for "How To Wear XYZ" articles on newinspired.
---
What do you think? Would you have also complained?