Item(s): Balenciaga Flat Hobo in Caramel via eBay.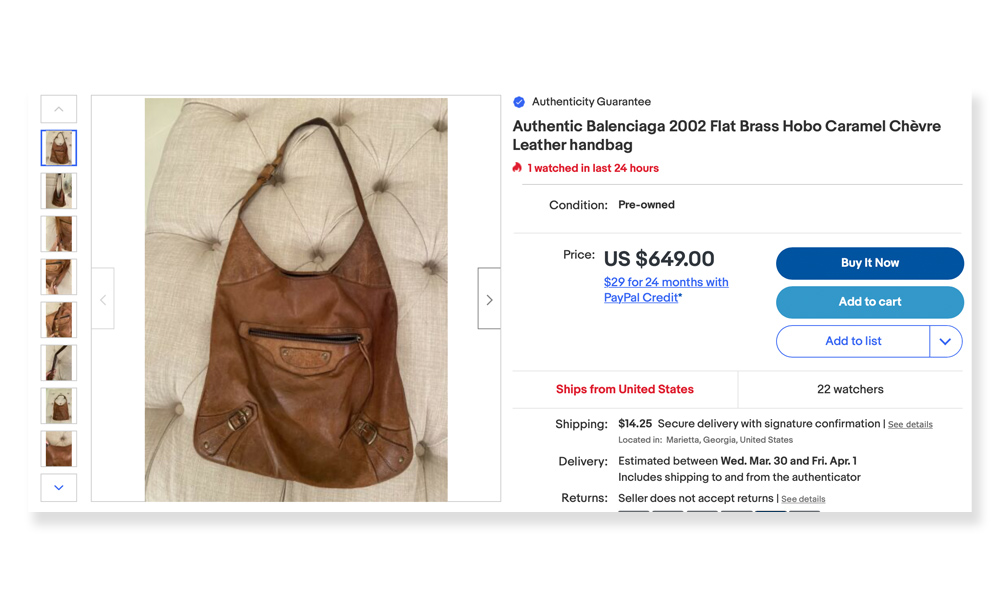 Reason(s): I don't know about you, but I have a longterm wishlist.
That Chanel PTT is on it and so is this Balenciaga bag, but in black leather (along with, like, a Verdura cuff (dream on, baby) and a Tracey Emin napkin to match the one I all ready have, amongst other things…).
If you're a Kate Moss fan, you know this bag — it's a Kate Moss seminal staple (and what inspired her Kate Moss x Longchamp Glastonbury bag that I frequently wear).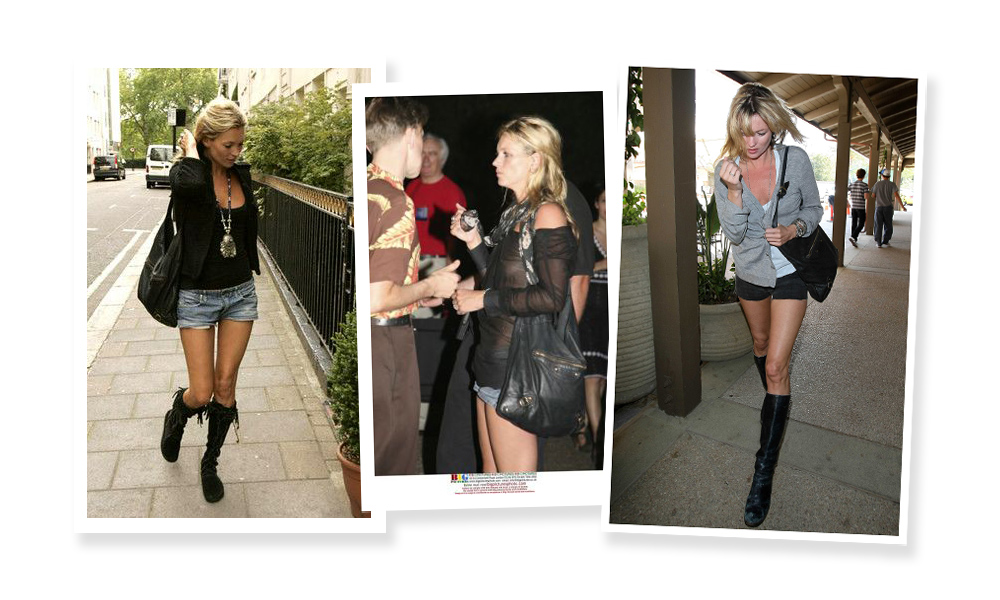 … and if you're a Kate Moss fan, you also want this bag — badly.
Unfortunately, this one on eBay isn't black like Kate's and it's pretty worn, but I imagine it still has a lot of life left.
---
What do you think? Still worth it despite being quite worn and not black?