… because, to be honest, I love a good sale on coats & jackets and I'm missing Montana (and, surprisingly, winter).
Item(s):
1- Isabel Marant Étoile, Shearling Azario Coat
2- Isabel Marant Étoile, Fontia Shirt Coat
3- Nili Lotan, Toby Shearling Jacket
4- Herno, Quilted-Down Coat
5- Isabel Marant Étoile, Limiza Coat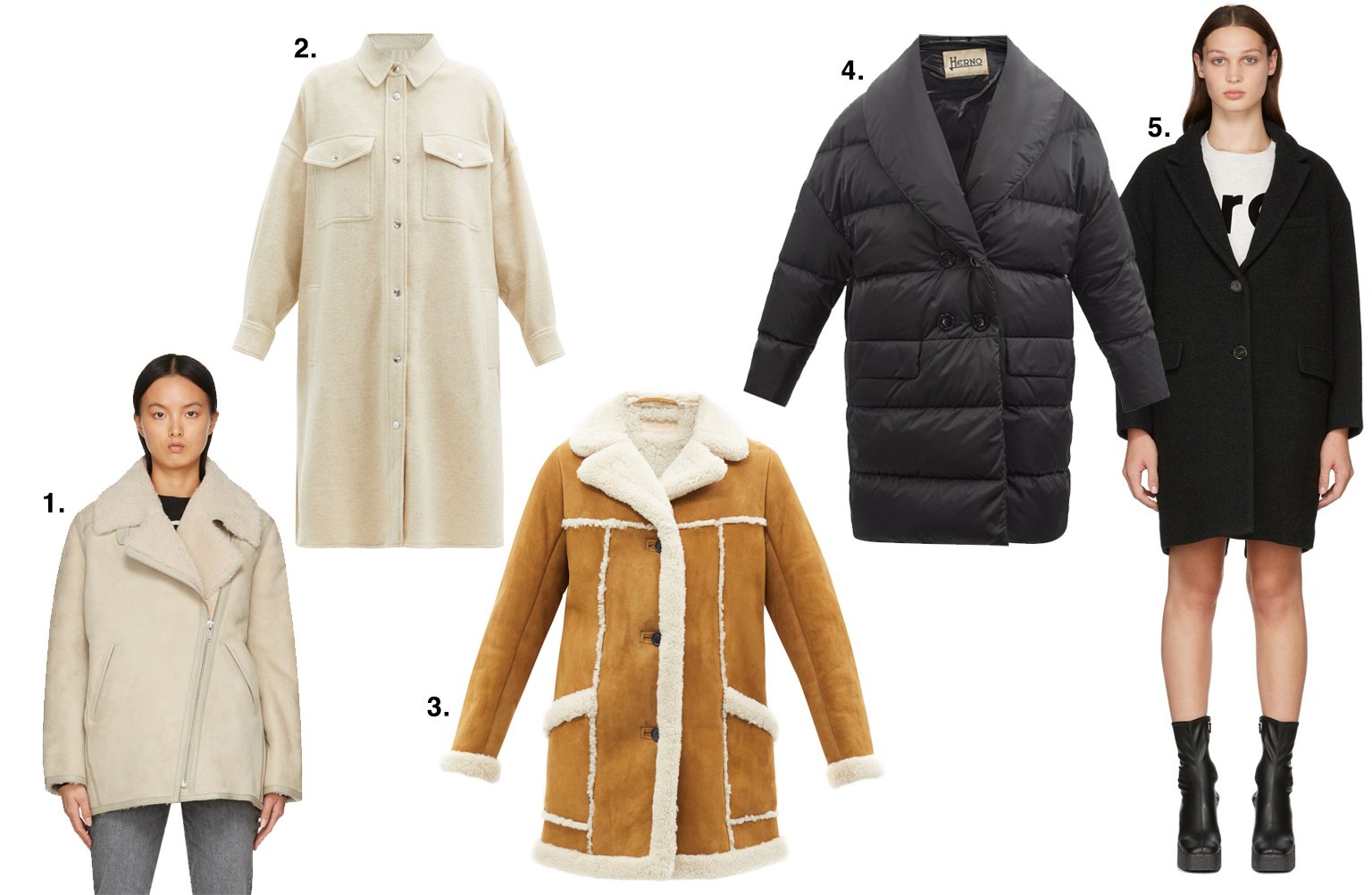 Reason:
1- This jacket would be perfect to wear with my MOTHER off-white jeans for a monochrome wintry outfit.
2- OK, this is more of a fall-staple, but…
3- I love Nili Lotan, but feel like her clothes are priced way too high. Getting this jacket at 60% off would be worth it though. It looks so cozy, warm, and classically cool.
4- The Luxe Strategist has a Herno coat that she bought at the Barneys closing sale. Always following (and trusting) her lead, and wanting a black winter coat, this one looks like it'd be particularly great for sub-zero temperatures.
5- Again, a fall-staple, but, it's a classic Isabel Marant design, on sale!
---
What's on your winter wishlist? Tell me about your winter jacket in the comments below!