It's hard for denim brands to differentiate themselves.
… like they all sell the same thing — jeans.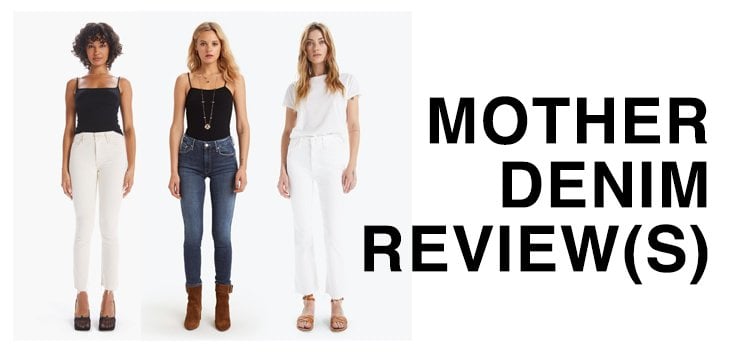 MOTHER denim though? There's this air of California light that surrounds on them.
You know the kind I'm talking about — that Echo Park Indie Princess California aura of, ummm, coolness.

Fringe is cut by themself, fridge is filled with Farmer's Market produce that actually gets used, and their whatever-alternative-milk-is-super-popular-right-now flat white game is flawless.
Miles and miles away, there's me, wanting, waiting, and hoping to be engulfed in that light California air.
Let's see if MOTHER's jeans can get me to Los Angeles, physically & mentally miles away…
Mother Denim SIZING
For reference, I'm 5'5.75" and weigh 115-117 lbs.
My other jean sizes run like this…
–APC jeans, size 26
–Levi's, size 25
–Rag & Bone jeans, size 24-25
–Re/Done Original jeans, size 25 (sometimes a 26)
My The Looker Crop jeans from MOTHER, in On The Edge, are a size 24.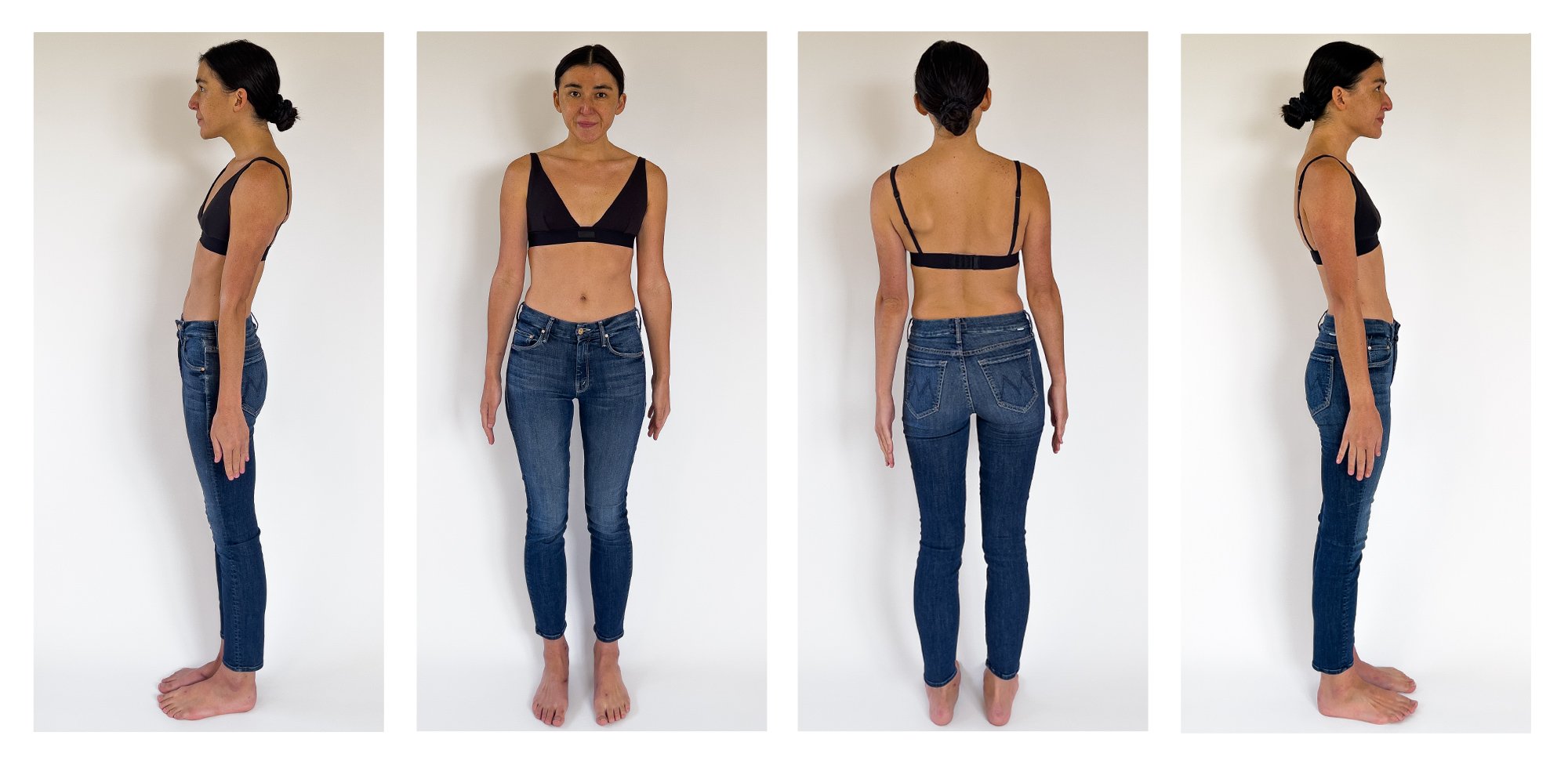 While they're a super small size, these jeans fit like a glove in a 24.
These The Looker Crop jeans are 94% cotton, 5% polyester, and 1% elastane, so they are stretchy.
(Note: On their product page they write that these jeans are 65% cotton/33% Lyocell/2% elastane, but I'm going off what it says on the tag.)
As a result, they contour your bum…
… and flatten out any front imperfections with their 8.5" rise (so no V-lines on the front).
The cropped length hits just above my ankles.
… while the medium rise (9 1/2") hits just above my hip bones.
In the two years I've been wearing (and washing) them, my MOTHER Looker Crop jeans have not stretched out at all.
For my body type, these are MOTHER's most flattering jeans.
---
My MOTHER The Insider Ankle Fray jeans, in Act Natural, are a size 26.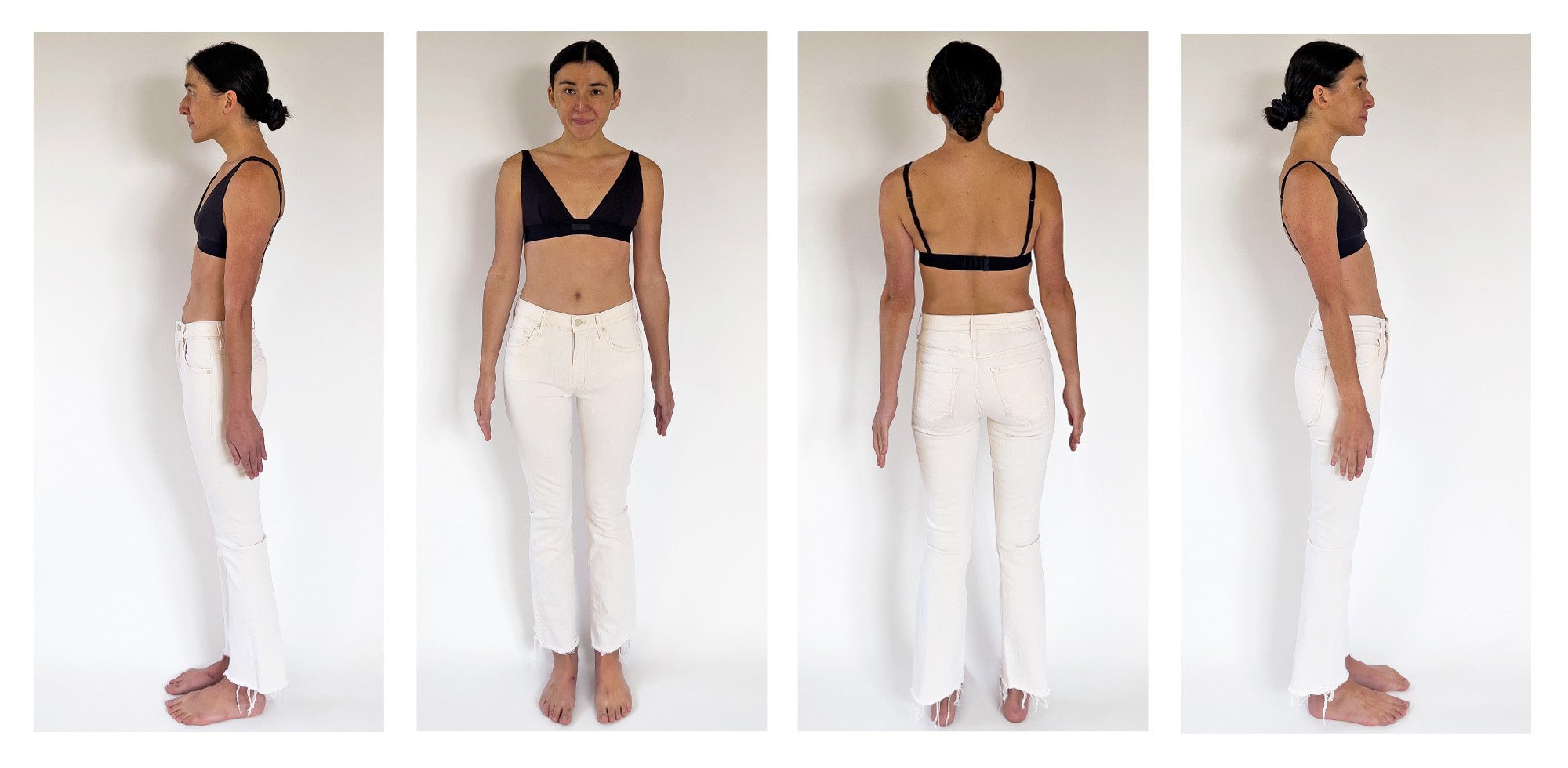 … yes, TWO sizes up from The Looker jeans.
In a size 26, the Insider Ankle Fray jeans fit small to size — which is why I sized up by two sizes.
I initially got them in a 25, but they were just a bit too tight… so I returned and got them in a size 26 instead.
They're 98% cotton and 2% elastane, so they have less stretch in 'em than The Looker Crop jeans — and why I had to go 2 sizes up.
The Insider Ankle Fray jeans have a 10 1/4″ rise, so they're relatively high-rise.
---
My MOTHER Hustler jeans, in Fairest of Them All, are a size 26.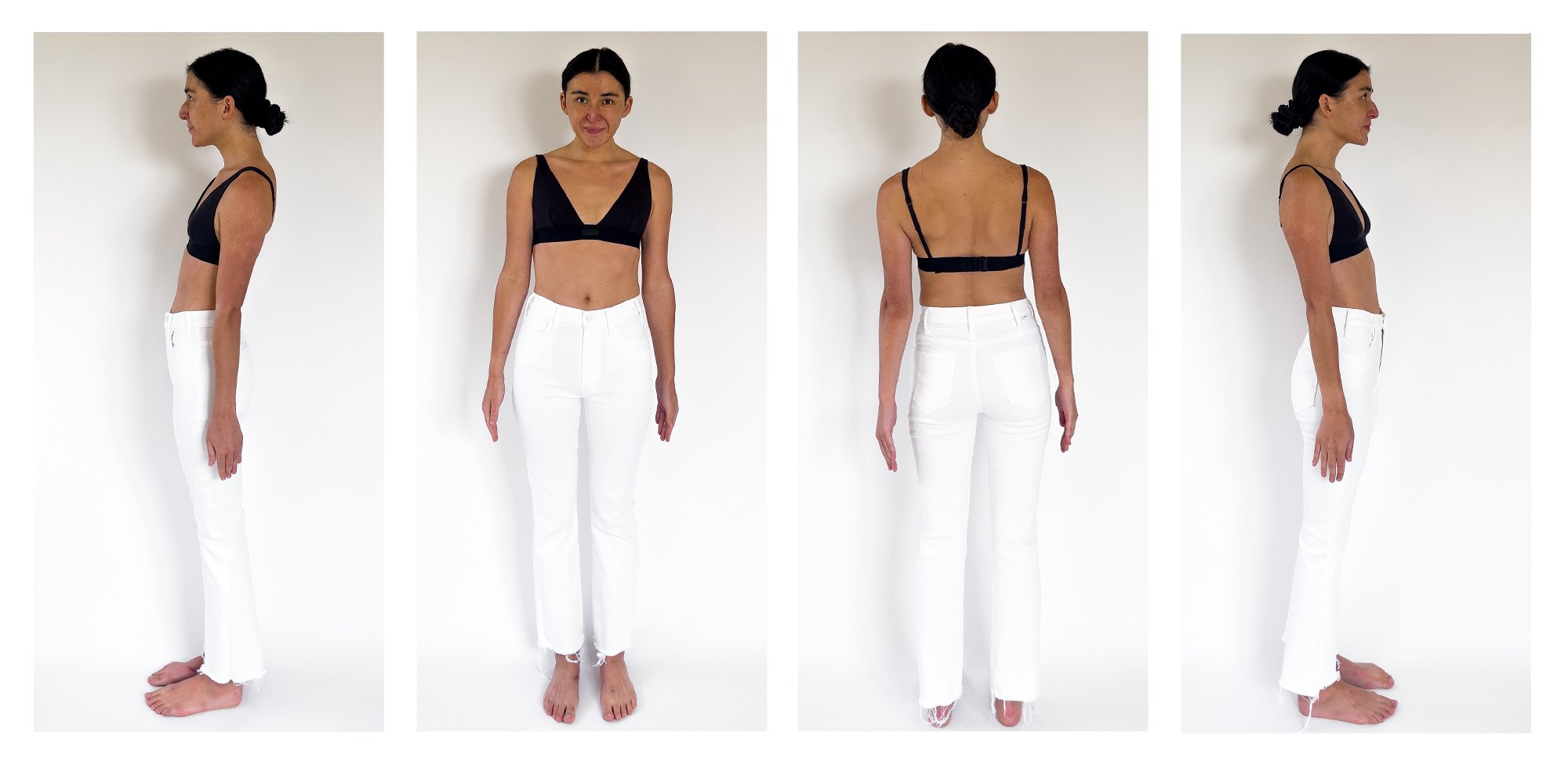 In a 26, these fit pretty great, but may have also worked in a size 25.
I feel weird in white denim — like all eyes are on my imperfections, so that's why I sized up.
… but with a 11″ rise, they're super high-waisted and plenty spacious in a size 26.
There's no need to feel self-conscious in MOTHER's The Hustler jeans at all.
---
You might also be interested in…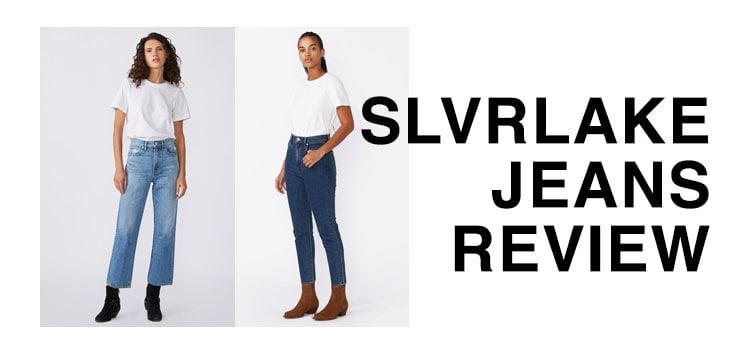 ---
Are MOTHER Jeans Worth It?
Let's put MOTHER Denim jeans to a "pseudo-scientific lab report" analysis!
For the sake of fun, this denim series is called the "Denim Dance-Off," because I'm gonna write about everything you wanna know about this pair of jeans and how easy it is to dance in 'em (tbh, this isn't important to me, because I don't dance, I just wanted to make the series an alliteration).
Note: These are my opinions, yours could differ.
1- Do They Flatter Your Bum?
Omg, yes!
There's a lil' hip-dip, but the tight material sure makes any bum look good.
2- What Are Underwear Lines like?
Definitely need to wear seamless underwear…
3- How's the Overall Quality of Material?
They feel like good, yet stretchy, jeans.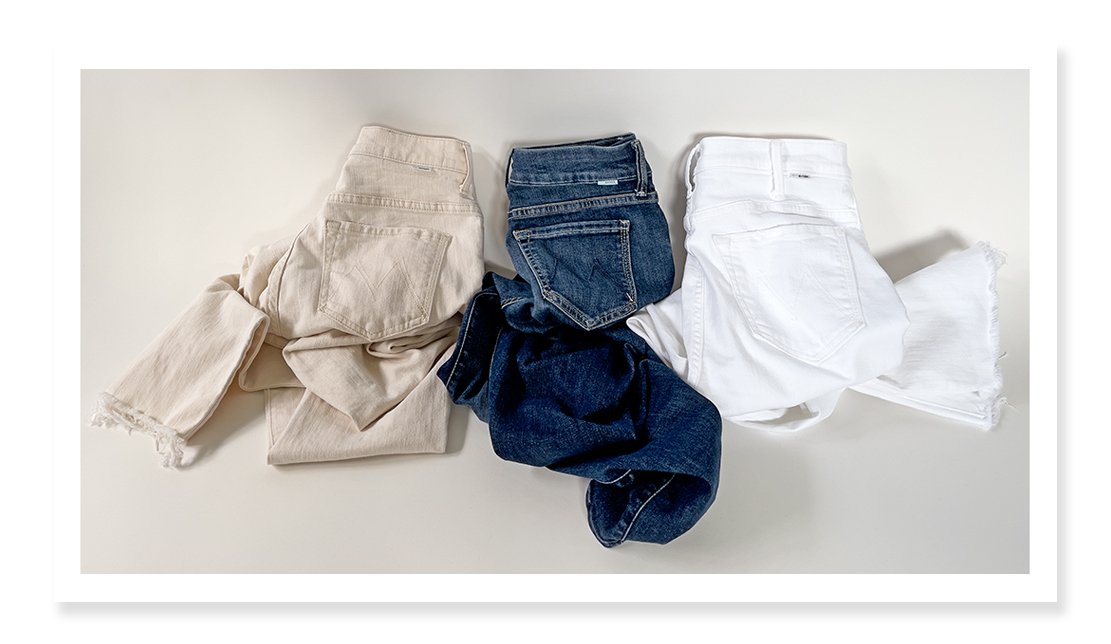 … like, you don't have to break them in at all.
4- How Do They Hold Up to Washing? Does the denim wash fade?
Nope!
My MOTHER Looker jeans are a few years old and have not faded at all.
5- Can You Dance In Them?
With just the right amount of stretch in 'em, you can do anything in these jeans…
---
PROS & CONS
Pros
–Zip fly: So much easier than buttons.
–Flattering: MOTHER jeans make your bum look even better than Levi's Wedgie jeans tbh.
–Comfortable: Due to the elastane in these jeans, they are "wear 'em on a long-haul flight" kinda comfortable.
Cons
–Sizing varies: If I range from a size 24 to 26, MOTHER denim's sizing is super inconsistent.
---
"Maybe mother told you true
And there'll always be somebody there for you
And you'll never be alone"
-LCD Soundsystem, "New York I Love You, But You're Bringing Me Down" (2007)
From California to New York to Montana, I guess it's true…
MOTHER Denim told you true and their jeans will always be there to flatter you.
MOTHER jeans are available from MOTHERDENIM.com, where you can get 10% off your first order by signing up for their emails.
You can directly find The Looker Crop jeans here, The Insider Fray jeans here, and The Hustler jeans here.
Alternatively, you can find MOTHER denim at other retailers including Net-A-Porter, Shopbop, and Revolve from $198 USD.
Note: newinspired uses affiliate links which costs you nothing… but means a lot to me. When you use these links, the money newinspired earns gets reinvested in blog content. Absolutely nothing on newinspired is "gifted" or sponsored, I purchase each item with my own money. Affiliate commissions are used to purchase new items to honestly & thoroughly review. If you found this review helpful, consider using them to support newinspired.
---
You might also be interested in…